Many Stories to Multi-Storeys: Mumbai's Rapid Urban Development and Threats to Cultural Heritage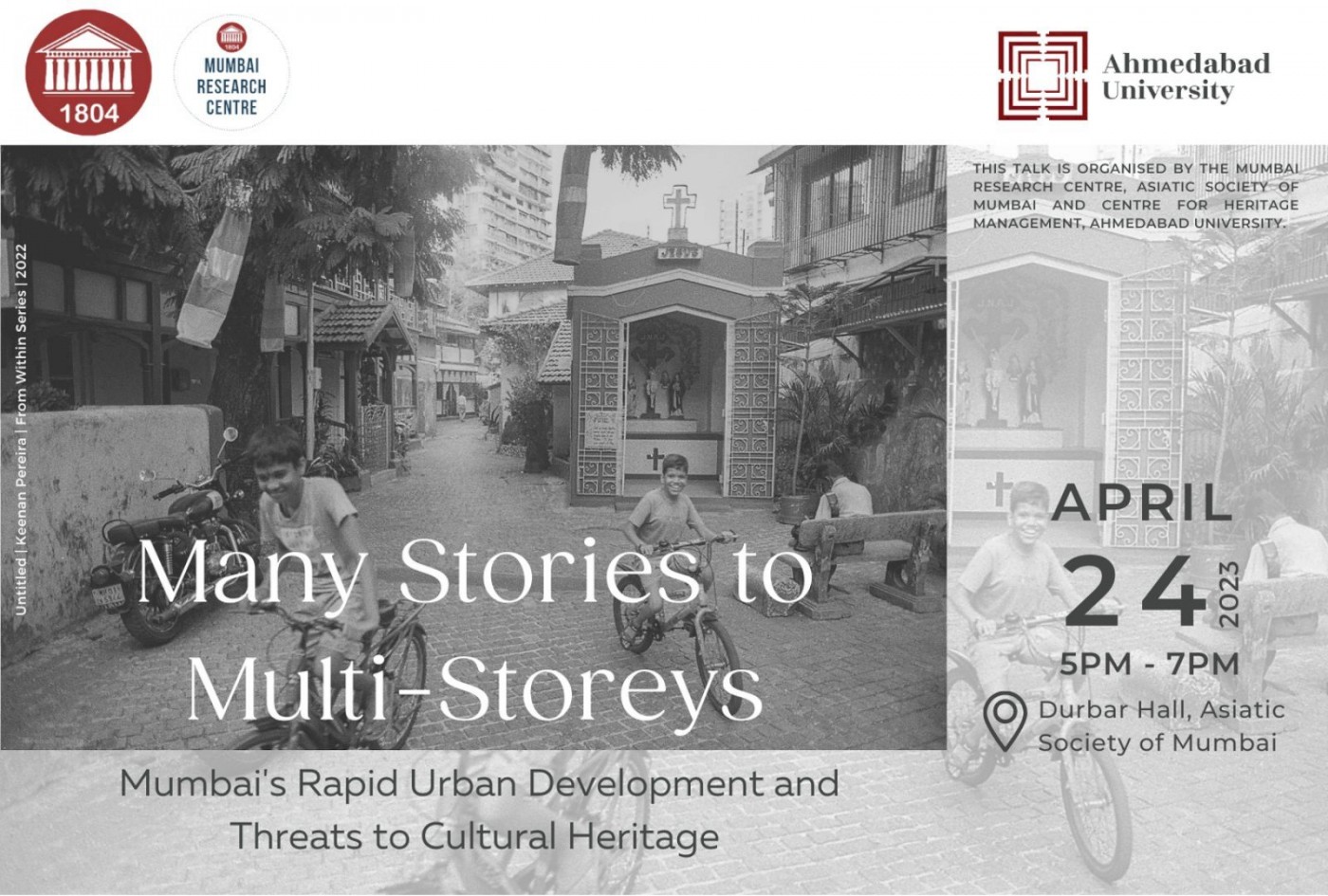 Heritage precincts of Mumbai are under heavy pressure of constant urbanisation. While the three World Heritage Sites of Mumbai celebrate its evolution from an archipelago of rural islands to the 'Urbs Prima In Indis' or the first city of India, there are a number of equally rich pockets brimming with history but struggling for survival. Conversations around the need for the protection and conservation of these heritage areas are often centred around the architectural and historical value of these spaces. However, discourses must also look at the intangible aspects of heritage threatened by urbanisation. At the same time, urban heritage revitalisation plans often tread the thin line between heritage preservation and gentrification. This further adds to the stress of safeguarding the indigenous communities and their culture.
It is in such contexts that archaeologist and lecturer Andre Baptista; conservation architect and member of the Mumbai Heritage and Conservation Committee of the Brihanmumbai Mahanagar Palika Kirtida Unwalla; and Dean, Balwant Seth School of Architecture, NMIMS, Kaiwan Mehta, will come together in conversation with Neel Kamal Chapagain, Director and Professor, Centre for Heritage Management, Ahmedabad University for a discussion around Khotachi Wadi, a heritage precinct in Mumbai, which is under various threats. They will also discuss the implications of revitalisation plans on the urban heritage landscape and its various tangible and intangible elements.
Date: April 24, 2023
Time: 5:00 pm to 7:00 pm
Venue: Durbar Hall, Asiatic Society of Mumbai
Seats will be allotted on a first come basis. Register now to confirm your seats.