The Conversation Series: SiliconPolitik: The Geopolitics of the Semiconductor Industry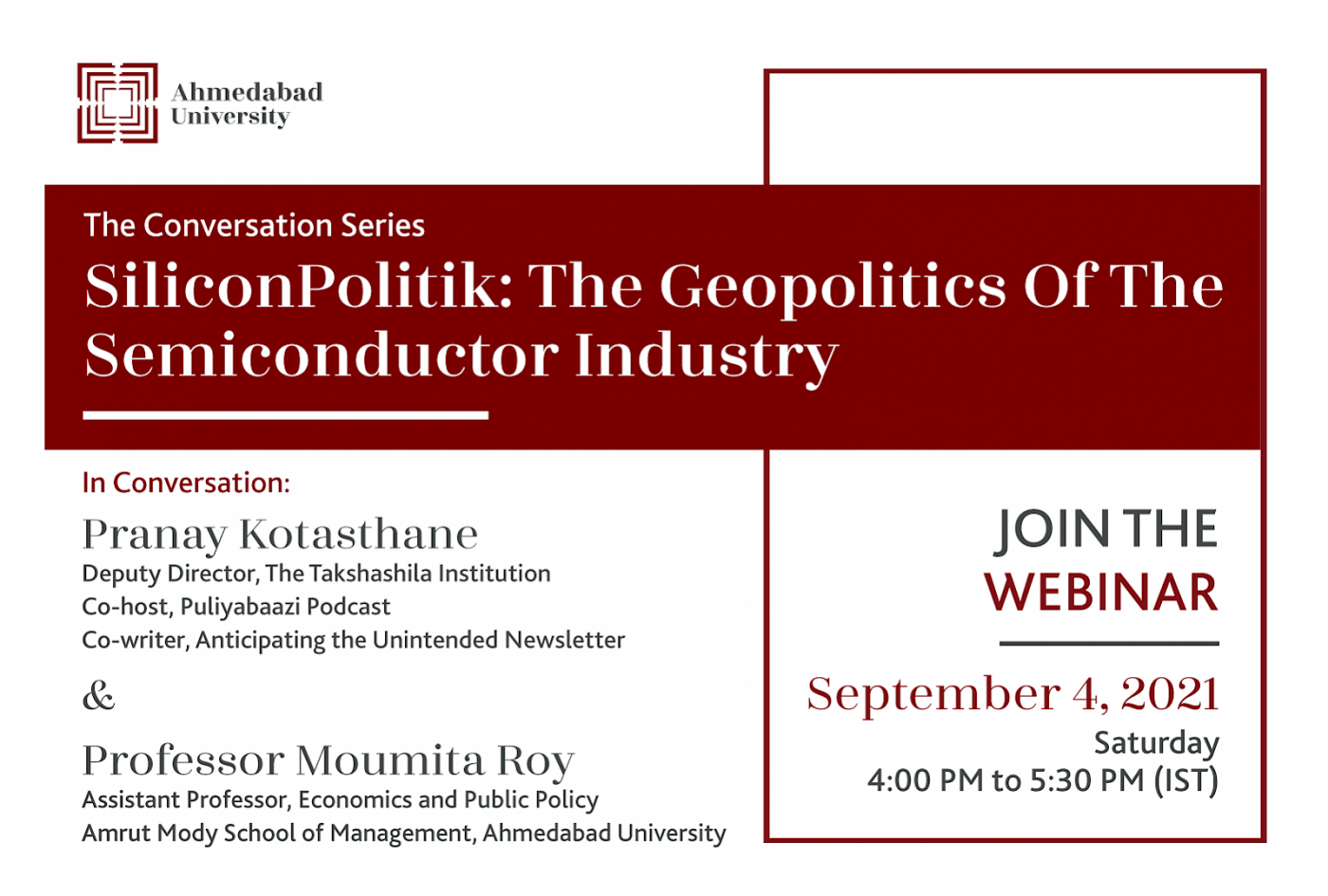 Modern electronic devices run everything from communication to transportation to health care to national security. Semiconductors are the brains of modern electronics. No wonder an industry as strategic as semiconductors has become a front for geopolitical contestation today.
How did this nanoscopic product manage to cast such a looming shadow over international relations? How has this hyper-globalised industry developed chokepoints? What is the future of this tech corner of geopolitics? Will the four quad countries pool together their competitive strengths in this sector? Where do India's strengths lie?
Our speaker, an expert in the geopolitics of technology, will shed light on the history, the geopolitics, and the likely future of the semiconductor industry. He will talk about india's strategic position in the war of the chips.