Ingenium 2021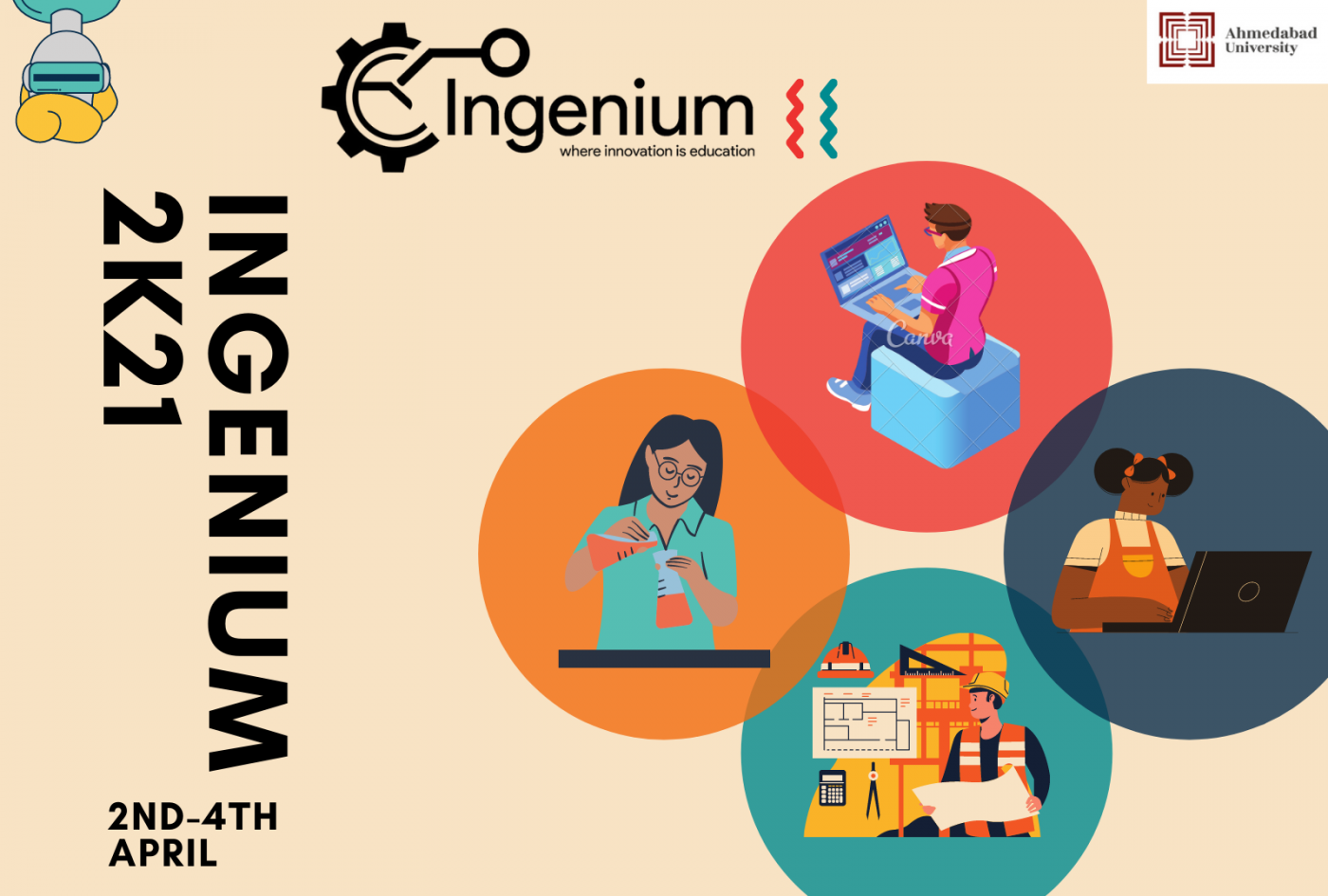 "Technology is everywhere, from what we see to what we seek."
Following a series of events, including workshops, podcasts and competitions in March, the month-long INGENIUM 2K21, the annual technology festival of Ahmedabad University, has now entered its final stretch. This is the best part of the fest. The final events planned from April 1 to 4 offer an amazing opportunity to all first year students to explore the depth of this field. Don't miss out on this chance to showcase your technical skills and innovative bent of mind!
Join us in this fest by filtering your boredom, integrating your skills, amplifying your curiosity. Hype your logarithmic excitement to exponential craziness and earn some amazing prizes.
To stay updated, subscribe to our newsletters from here.
The schedule of the event: