Managing Heritage of Royal Gharanas of India: The Case of Mewar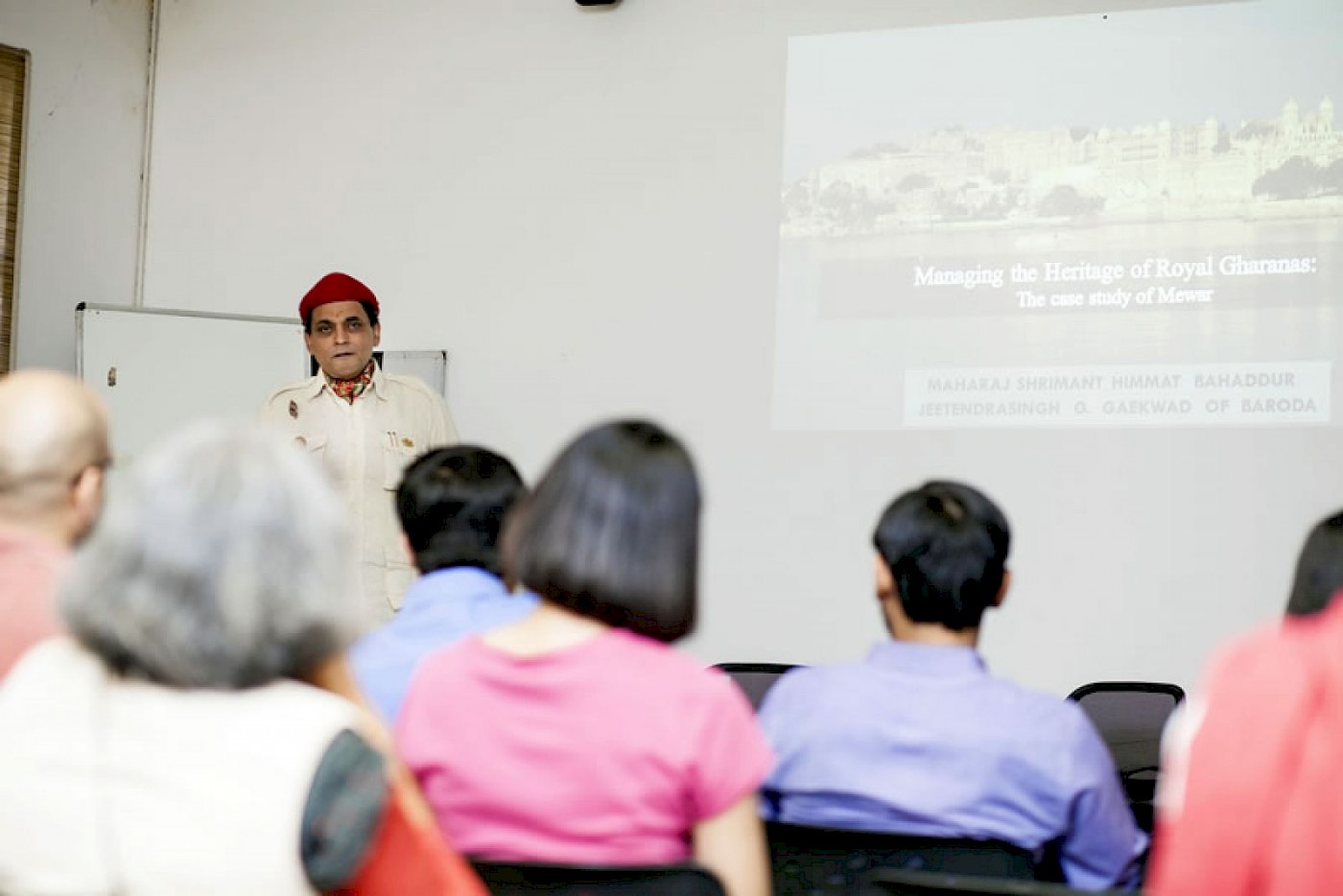 The Centre for Heritage Management, Ahmedabad University organised an interactive session with Shrimant Jeetendra Singh G Gaekwad on 'Managing Heritage of Royal Gharanas' on 31 January 2017. Coming from the Maratha royal family, Mr Gaekwad talked about his activities and associations with the Mewar dynasty. He shared how the post-independent custodian generation has transformed their heritage assets into an economically sustainable enterprise – all of which started with titular ruler Maharana Bhagwat Singh Mewar, who could do this with some of the royal properties not appropriated by The Government of India. They are one of the highlights of heritage tourism in India, which purposes to generate revenue and employment for thousands of people of Rajasthan, especially Udaipur. Mr Gaekwaad explained that today the City Palace in Udaipur alone receives more than 1 million visitors each year and the ticket revenue incurred from it alone adds up to millions of rupees.

Mr Gaekwad narrated that Mr Arvind Singh Mewar (the 76th custodian of the Mewar Dynasty) has also written a 'constitution' to pass on the legacy of 'how to run a royal family/business' to future generations. The presentation was followed by an engaging discussion.