Workshop on R Programming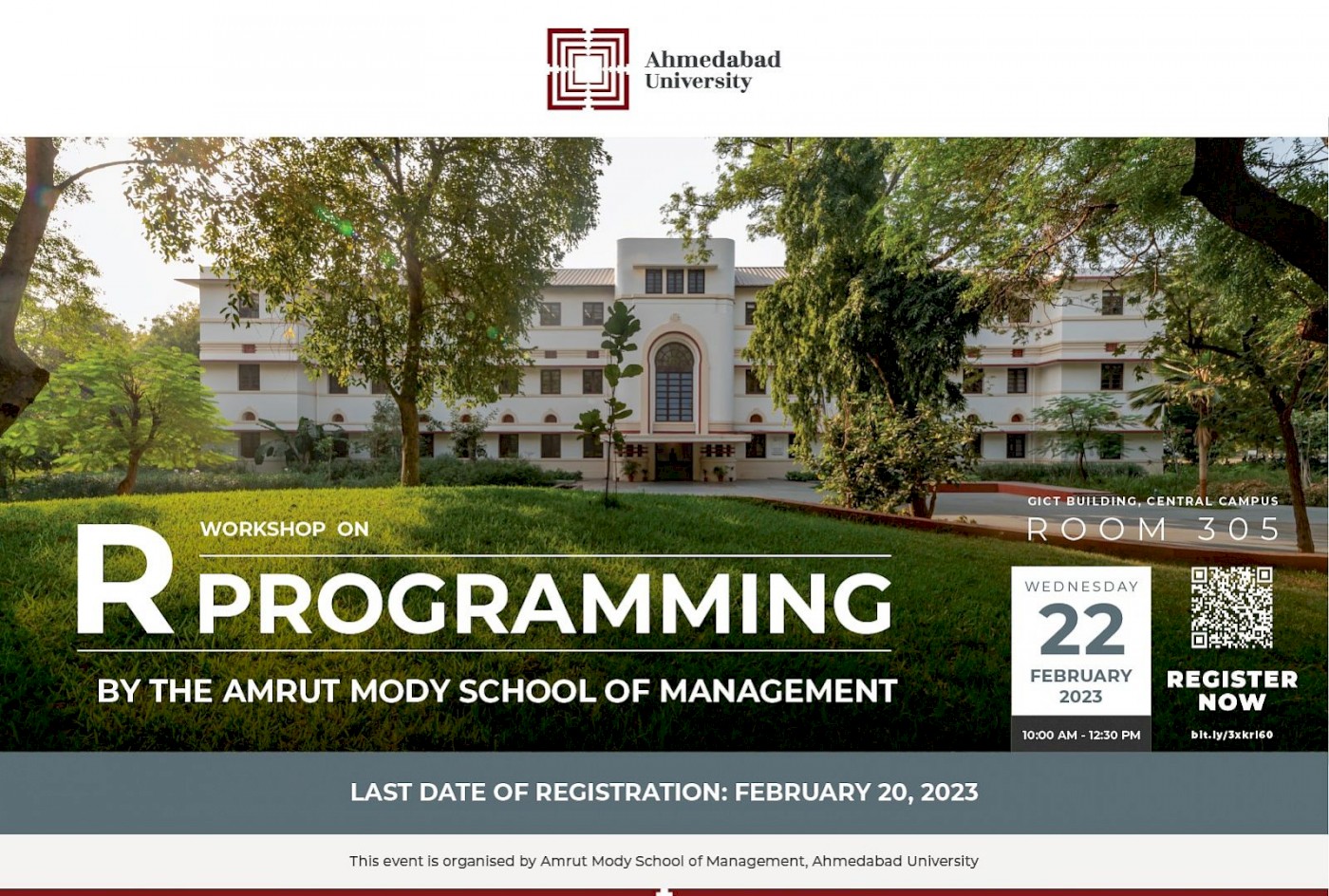 Amrut Mody School of Management invites the undergraduate students of Ahmedabad University with basic knowledge of Economics and Statistics to a workshop on R Programming designed for beginners. The workshop will enable you to handle large datasets through cleaning, visualising, and analysing data. Participants will receive a certificate on completion of the workshop.
Date: Wednesday, February 22, 2023
Time: 10:00 am to 12:30 pm.
Registration Deadline: February 20, 2023.
Lunch will be provided.
For further information, you may reach out to us by email at: [email protected] / [email protected]