Fundraising for Healthcare Startups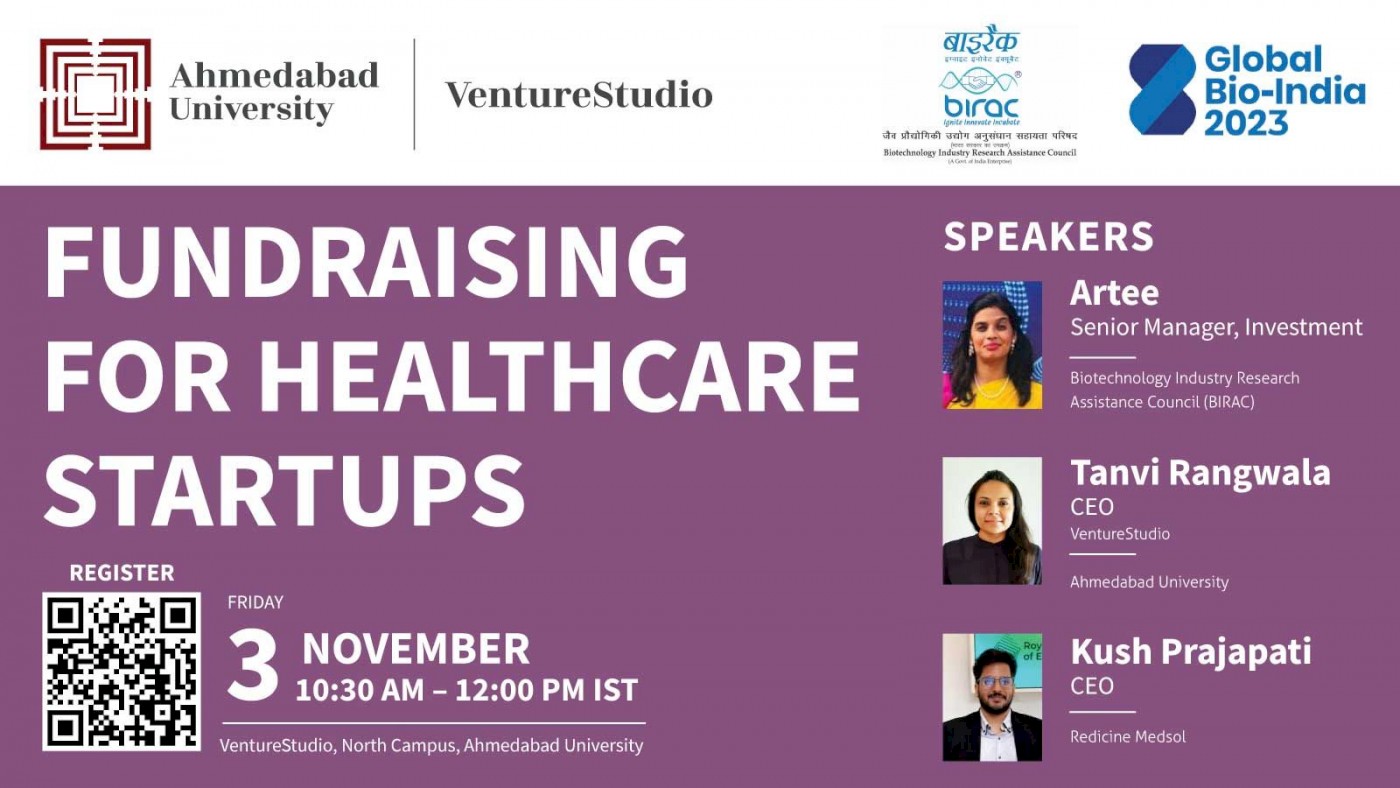 With the growing demand for accessible and efficient healthcare solutions, the healthcare industry is experiencing a transformative wave of innovation. Investment in healthcare startups is on the rise, driven by cutting-edge technologies, telemedicine, and personalized healthcare offerings. Join us in this panel discussion, where we bring together Government, ecosystem, and startup on a single platform to focus on the specific challenges and opportunities these startups face when seeking funding. Gain insights into successful fundraising strategies and connect with industry experts to navigate the healthcare investment landscape.
This event is a part of Global Bio India 2023 roadshow.
Date: November 3, 2023
Time: 10:30 AM – 12:00 PM
Venue: VentureStudio, North Campus, Ahmedabad University
Speakers
Artee, Senior Manager, Investment, BIRAC
Tanvi Rangwala, CEO, VentureStudio
Kush Prajapati, CEO, Redicine Medsol