Stories of Food with Pushpesh Pant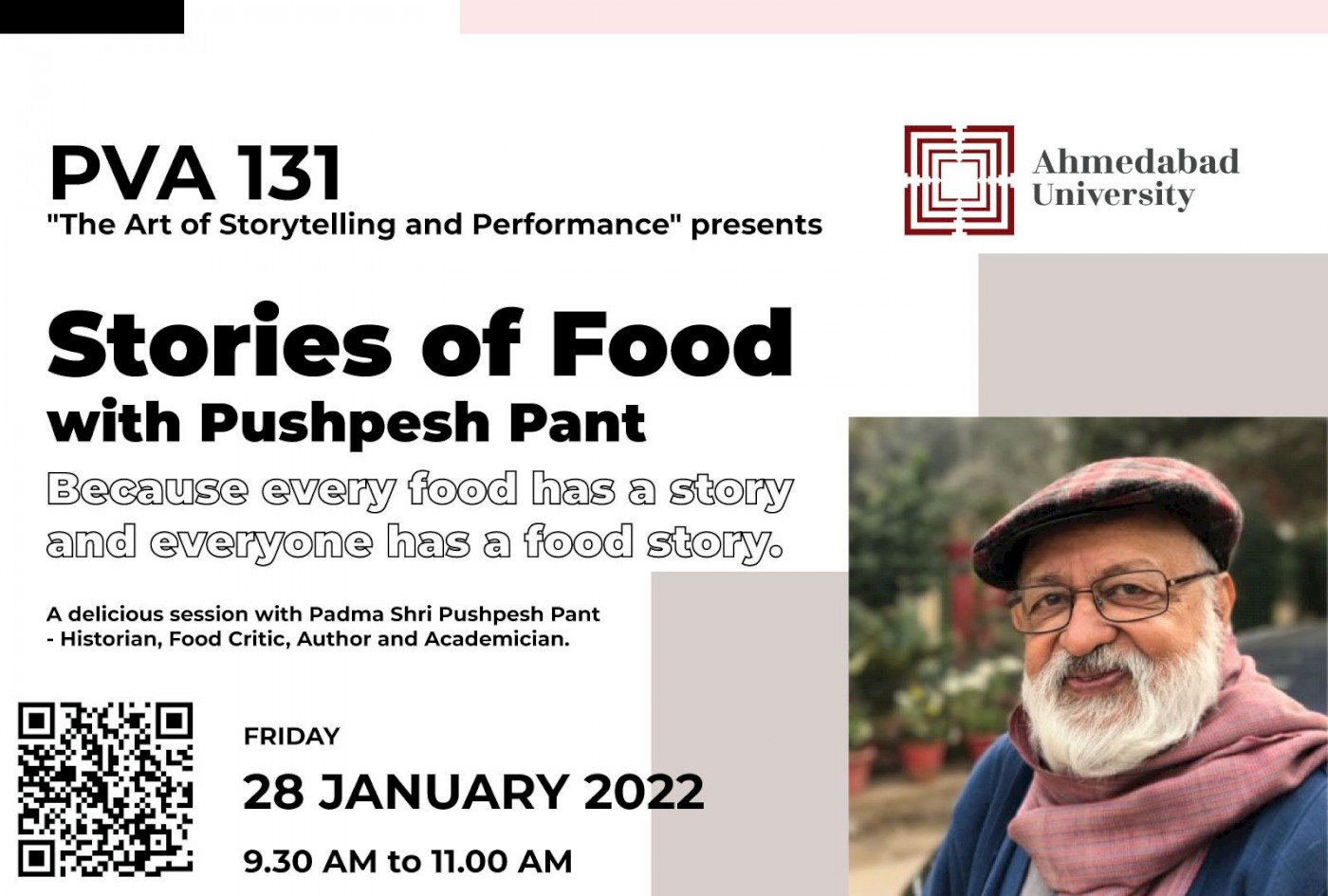 PVA 131 - " The Art of Storytelling and Performance" presents Stories of Food with Pushpesh Pant.
Because every food has a story and everyone has a food story.
A delicious session with Padma Shri Pushpesh Pant- historian, food critic, author and academician.
Pushpesh Pant is a renowned academician, food critic, author and historian.
He is one of India's leading experts on International Relations and Indian cuisines. As a columnist, he has written for several major publications like Forbes, Open, Outlook, Times of India and The Tribute. His book, "India: The Cookbook", was named the best cookbooks of the year by The New York Times.
Professor Pant was also featured in the popular series "Raja, Rasoi aur anya Kahaniyaa": - a series on Indian cuisine that explores the history behind the cuisines of Indian royals, showing how the dishes were discovered and their significance in Indian history.
The Government of India awarded him the Padma Shri in 2016.
Join the students of PVA 131 and Professor Pant in an informal exchange of food stories, memories of food, history, geography and politics around food and much more.
Date: 28 January 2022
Time: 9:30 am to 11:30 am