ENABLE: City as Text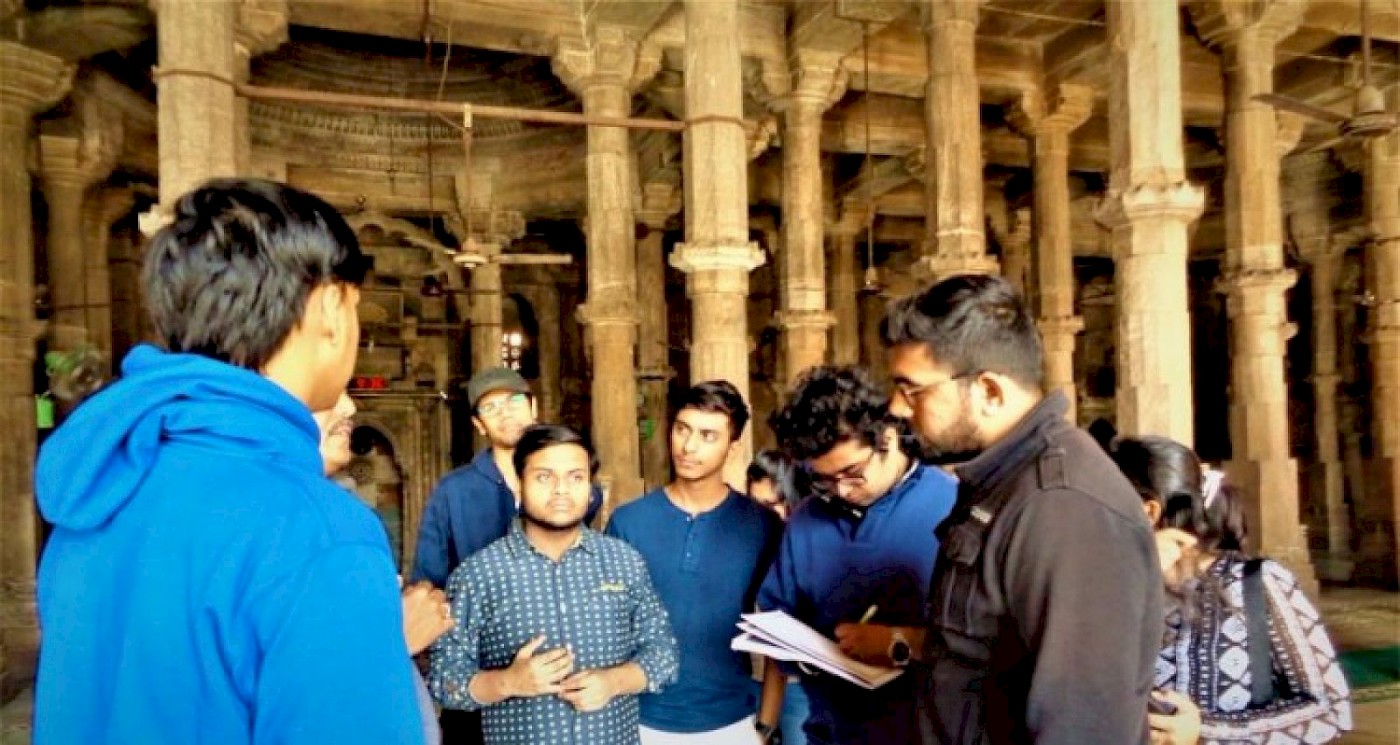 As a part of the ENABLE course (City as Text), the students walked across some of the prominent landmarks of the old city area and learned various interesting aspects of architecture, society and culture. The below mentioned were the themes of this walk.
Themes of the walk:
1. "The city is everywhere", Vinay Lal once said. Walking in a city is like discovering the nation in its ordinariness and in its everyday form. Francis Bacon, in fact, went to the extent saying that gentle walking is good for the stomach. So, let's take a gentle walk with our eyes wide open. Move from subjectivity to analysis by thinking about the various ways you might interpret what you see and hear.
2. Nowadays, we hear about CafeCoffee Day and Barista's as places where we feel modern, cool and integrated to the world economy. However, these places do not offer the taste of a true middle-class Indian tea and the mosaic culture of our country.
Though these places have enlarged the notion of the public sphere in Indian cities, they do not represent the same notion of culture which an Irani cafe in Mumbai used to represent (as given in Nissim Ezekiel's poem) or still represent even today.
For instance, please notice these instructions given at one of the famous 'Irani Cafes' in Mumbai: No talking to cashier/ No smoking/ No fighting/ No credit/ No outside food/ No sitting long/ No talking loud/ No spitting/ No bargaining/ No water to outsiders/ No change/ No telephone/ No match sticks/ No discussing gambling/ No newspaper/ No combing/ No beef/ No leg on chair/ No hard liquor allowed/ No address enquiry/ — By order.