Languages, Translation, Publishing: Contact Sessions for the PG Diploma Programme 2023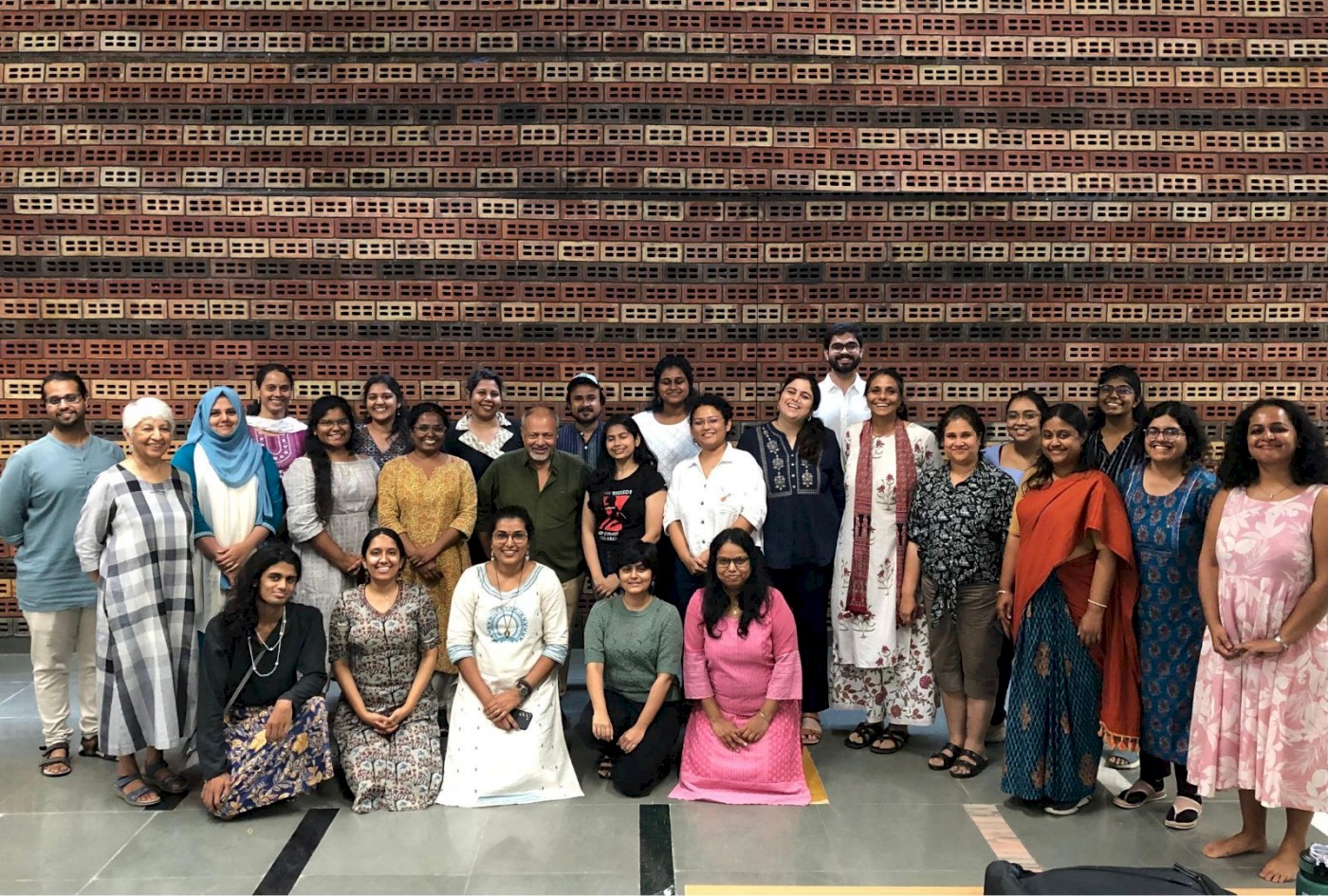 The PG Diploma Programme in Translation and Creative Writing is a year-long online programme designed and helmed by Professor Tejaswini Niranjana. A five-day-long on-campus contact session was organised for the current cohort, which brought students together from across the country. Students were from diverse professional and regional backgrounds, and they brought with them a range of languages, including Tamil, Telugu, Malayalam, Kannada, Bengali, Marathi, and Gujarati, as well as lesser-known dialects such as Dakhni and Beary. Some students were writers and editors with published works; some had participated in prestigious programmes such as South Asia Speaks and Sangam House Residency.
On Day 1-2, Professor Narayan facilitated the sessions. She conducted exercises on the fundamentals of editing and proofreading.
On Day 3, Professor Ashwin Kumar led a discussion on the conceptual registers of translation. After that, Professor Niranjana presented research in translation and creative writing. She highlighted the singers whose interviews form part of her book Musicophilia in Mumbai.
Sessions on days 4-5 were facilitated by renowned theatre director Mr Sunil Shanbag. His sessions were designed to inquire into the nature of translation for performance, with its various challenges and inspirations. Activities included translating and verbally enacting excerpts from screenplays and translating verse and prose.
Fun excursions were planned for the students during their visit. A heritage walk to the old city was conducted by Ms Niyati Bajpai, and a dinner was hosted at the famed House of MG to treat the students to Gujarati cuisine. The week culminated with much bonhomie.
Resource Persons:
Tejaswini Niranjana, Dean, Online Programmes and Director, Centre for Inter-Asian Research.
AP Ashwin Kumar, Director, Centre for Learning Futures and Associate Professor, Amrut Mody School of Management.
Pallavi Narayan, Associate Professor of Practice, School of Arts and Sciences and Director, Ahmedabad Writing Programme.
Sunil Shanbag, Actor, Screenwriter, and Artistic Director of Theatre Arpana and Tamaasha Theatre.
The PG Diploma Programme in Translation and Creative Writing is funded by the JCB Literature Foundation.