Alumni
The Ahmedabad Community
Welcome to the alumni community. You are close to us even though you are all over the world. Connect with classmates. Engage with the University. Participate in building a world class institution. Enjoy and remember your times at Ahmedabad. Mentor young students. Volunteer to be part of University committees and activities. Organise regional events. Support fellow alumni.
As a young institution, our alumni are young yet vibrant and impactful. Grow the spirit of Ahmedabad.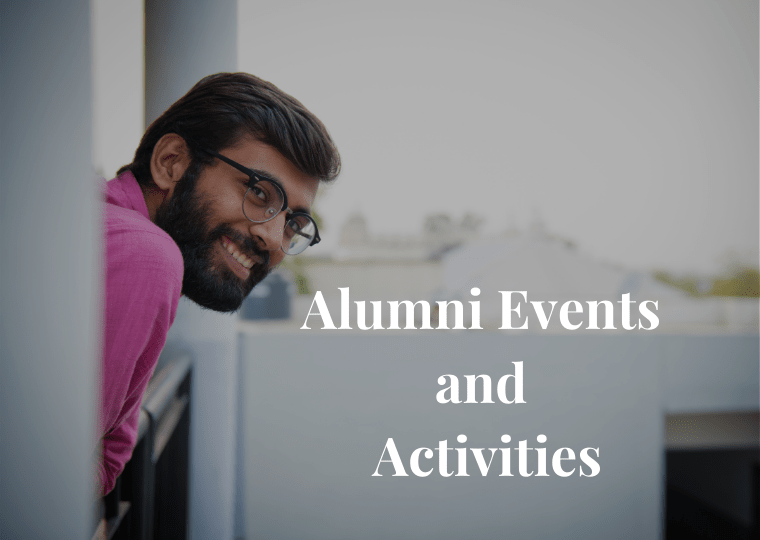 Ahmedabad Alumni is lively and connected. Want to get together with old friends who you have not met or meet other alumni from different years? Want to organise an evening of activity or workshop or a book reading?
Join the reunion and regional events - from signature events such as the Annual Alumni Reunion - Purani Jeans to academic opportunities like the Conversation Series virtually.
Upcoming Alumni Events:
15 January 2021 onwards
Batch specific Reunions (Virtual)
View Details
27 February 2021
Annual Alumni Reunion (Virtual)
View Details
Engage & Volunteer
We are regularly looking for alumni to speak on the campus, mentor our young students, become part of our various committees. Become part of the organisation that manages the Ahmedabad Alumni Association.
Contact alumni@ahduni.edu.in
University Bookstore & Merchandise

Order Online (This website is under construction. In the meanwhile, send us an email and we will call you to ensure we provide you with the merchandise that you desire.)
Featuring Ahmedabad Alumni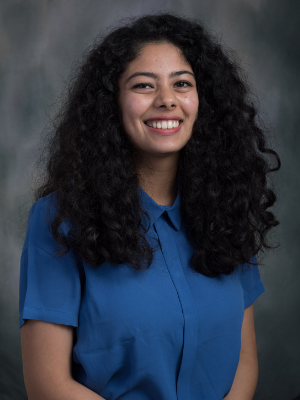 Rutvi Shah
Pursuing PhD at the MD Anderson Cancer Centre, Houston (Top Cancer Centre in the World)
Integrated MS in Life Sciences, Class of 2014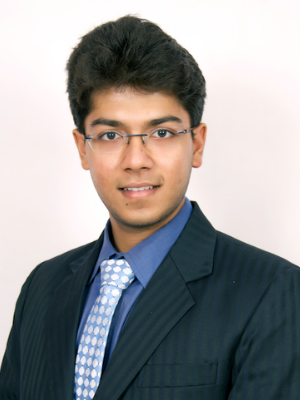 Rahul Agrawal
Vice President, WestBridge Capital
Gold Medalist, MBA, IIM Ahmedabad
BCom Class of 2013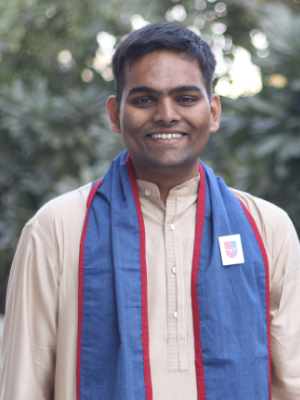 Kshitij Kumbar
Motion Prediction / Behavior Planning Engineer, Lucid Motors, CA, USA
MS in Mechanical Engineering, Stanford University
BTech in Mechanical Engineering, Class of 2018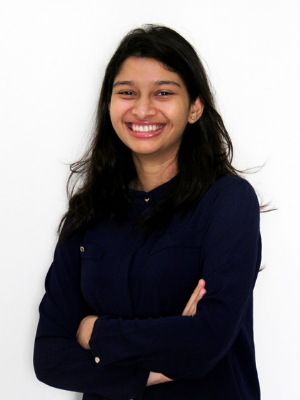 Aishani Seth
Investment Banking Associate, Bank of America Merrill Lynch, USA
MBA, Columbia Business School, Columbia University
BBA, Class of 2015
Giving
You have done well and you want to give the gift of education to someone less privileged. Your education was supported by some others while at the University and you want to reciprocate. You wish you had resources do something while you were a student and want current students to have that opportunity. There is a cause that is close to your heart and you want to support research or teaching or action learning around it. Or you simply want your alma mater to become the best in the world. GIVE to your alma mater. Fund people and activities at the university.
The University has setup a Tenth Anniversary Scholarship Fund for students and is currently raising an endowment so that no student who applies to Ahmedabad University goes away for want of funds. No one who studies at the University must feel that they cannot participate in any of its activities because they do not have resources. Let us make opportunities for our students. CONTRIBUTE to the Tenth Anniversary Scholarship Fund
Connect through alumni@ahduni.edu.in and the VC's office will get back to you.
Visit Campus
Your campus has grown tremendously since you left. Write to us at alumni@ahduni.edu.in and we will arrange a visit for you or a group of your friends. Visit the two amazing restaurants on the campus, VentureCafe and Project Otenga, with your family and friends.
Contact:
Raj Shah
MBA Student at Ahmedabad University (Class of 2021)
Alumni Ambassador, Office of Alumni Relations
alumni@ahduni.edu.in
+91.7227851363