Dhruv Parikh (BTech' 21) Joins University of Pennsylvania for Masters in Robotics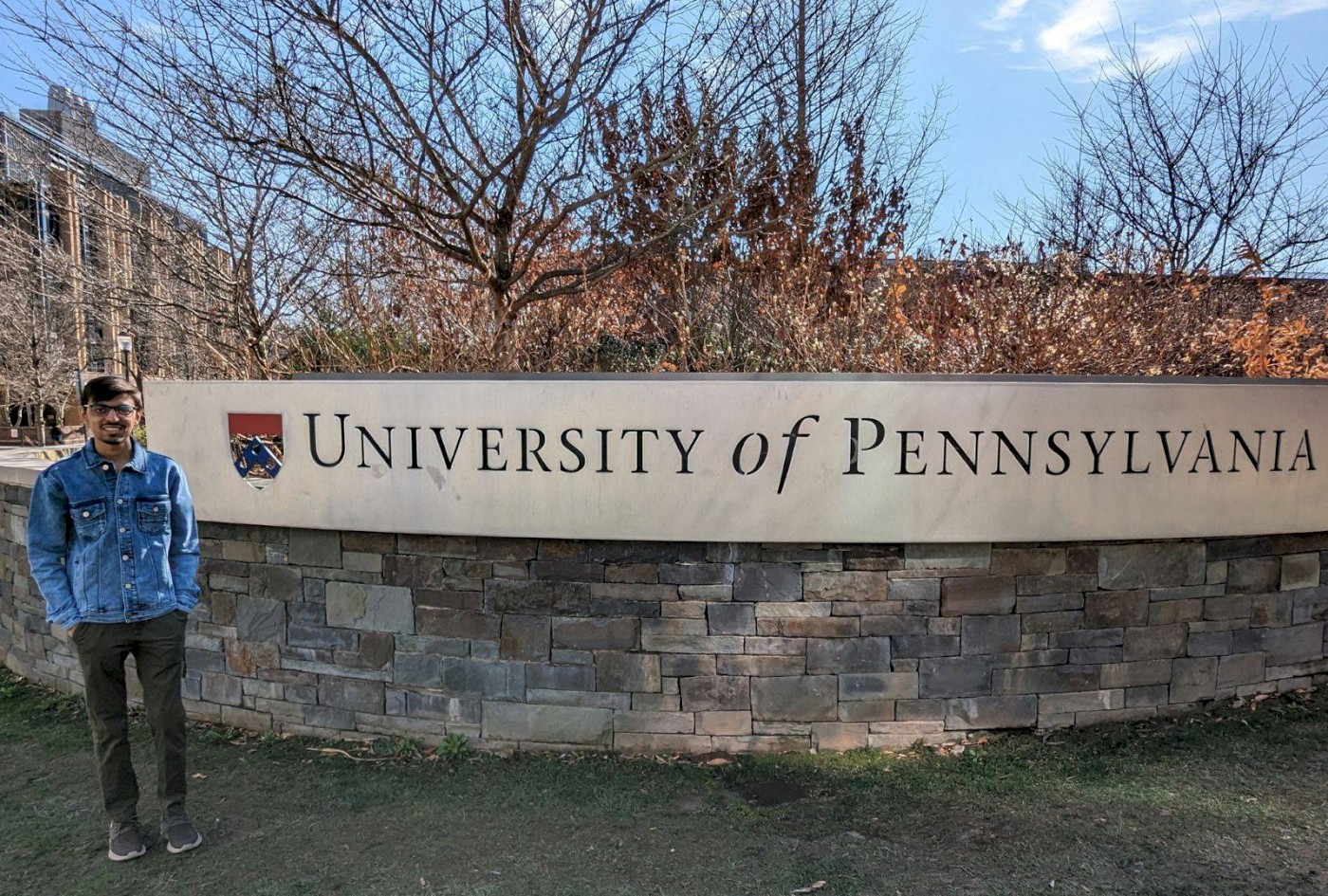 Ahmedabad Alumnus Dhruv Parikh, BTech in Mechanical Engineering, Class of 2021, School of Engineering and Applied Science, has secured admission to the University of Pennsylvania in the MSE Robotics programme. He is working in the General Robotics, Automation, Sensing & Perception (GRASP) Lab at the University. Dhruv speaks of how the project-based learning pedagogy of Ahmedabad University gave him regular exposure to the latest developments in robotics and automation during his undergraduate years, helping him work with technologies of his preference. He says, "As an engineer, it helps to understand multiple disciplines and function within them. The exposure of being in an interdisciplinary environment helped me immensely. Overall, I credit the project-based learning pedagogy for enhancing my learning experience and preparing me to excel in a rapidly evolving field."
Dhruv has been a gold medalist in Engineering at the University. In addition to academics, he was actively involved in organising a workshop for the University's techfest, Ingenium 2020. "This experience challenged me to take on a leadership role and manage logistics. It was a great opportunity to hone my organisational and communication skills while sharing my passion for technology with others," he says.
An interaction organised by the Career Development Centre with an alumnus studying at an international university inspired Dhruv. During his third year at Ahmedabad University, he got interested in robotics due to an elective and decided on his final year project in quadrotors. "When I was exploring various research papers, one name was prominent – the University of Pennsylvania. The initial stage of my project was based on their research papers and tutorials. I liked the state-of-the-art research at the GRASP Lab, a premier robotics incubator focusing on fundamental research in perception, control systems, automation, and machine learning. Hence, the dream was to join GRASP at Penn," he shares.