The Alumni Series | Fourth Conversation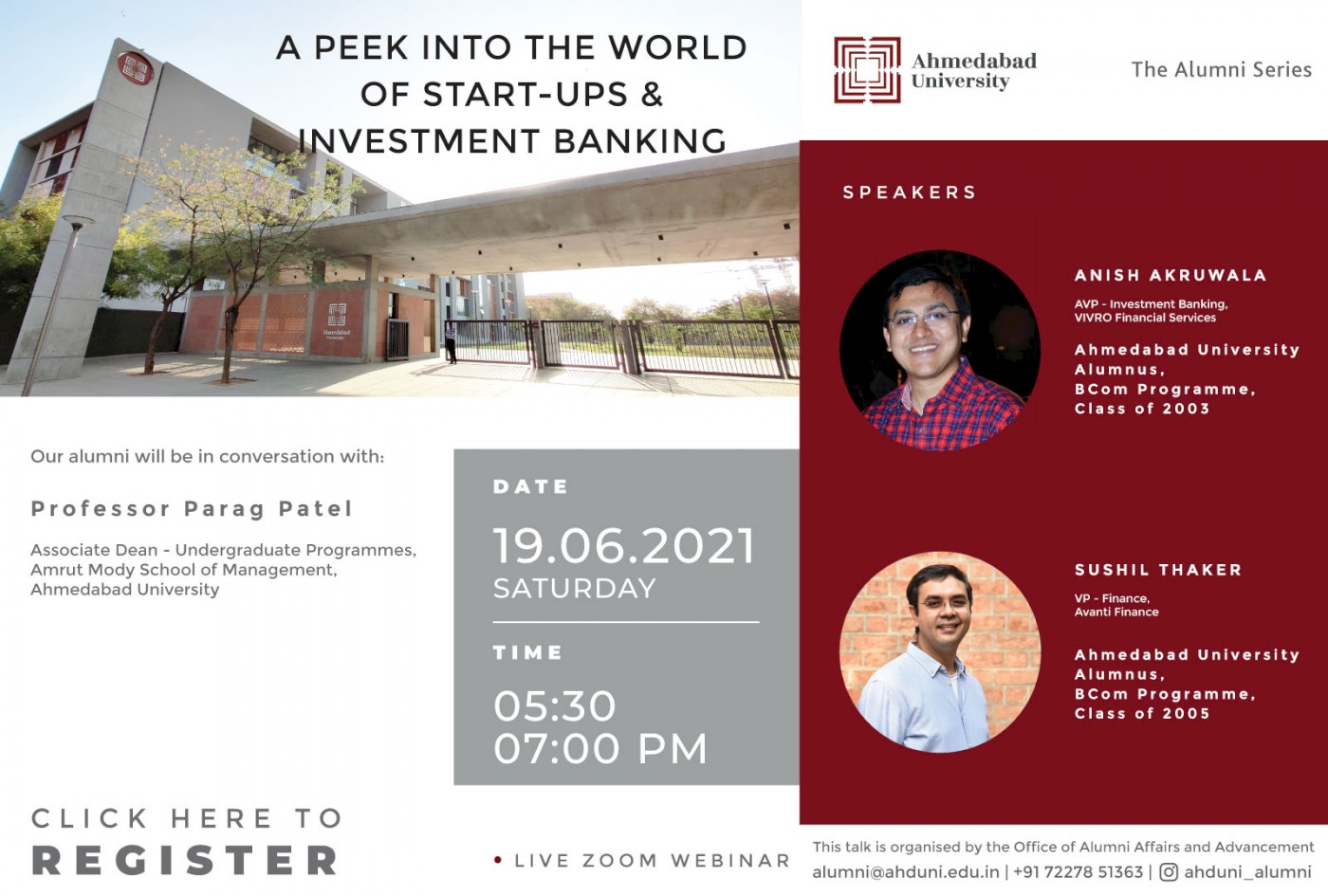 "In Investing, what is comfortable is rarely profitable" - Robert Arnott
'Investment', 'Private Equity', 'Valuation', 'Start-ups'
Do these words intrigue you? Do you want to dive deep into the world of Financing? Are you interested in understanding the ups and downs of the market? Do you want to know how money works?
Be it from getting inspiring ideas of start-ups to convincing investors to put money in your venture, finance plays the most crucial role. Financing not only means money management but also involves making smart and far-sighted decisions, putting the available funds into the best use, creating strategic dossiers and strengthening the base of any organization in the most optimum way with limited capital.
We bring to you an opportunity to interact with cognoscenti in the fields of Start-ups and Investment, who are well aware of the nooks and crannies of the corporate world. Our speakers for the series, Mr Anish Akruwala and Mr Sushil Thaker will provide some incredible insights into the realm of finances.
Stay Hungry, Stay Foolish