8 May 2021
Ahmedabad University breaks into Times Higher Education Impact Rankings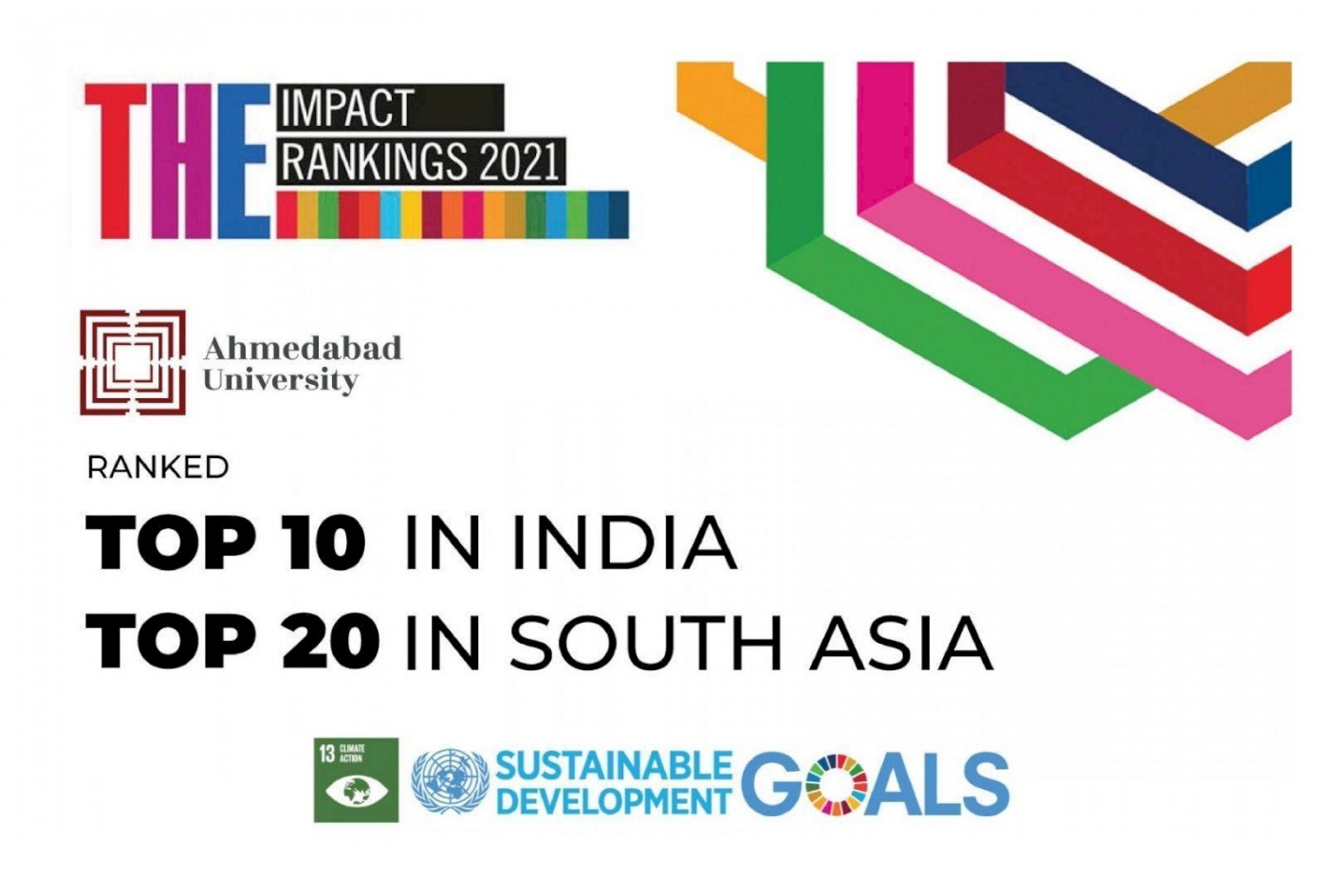 AHMEDABAD: Ahmedabad University has been ranked among the top 10 universities in India and the top 20 in South Asia in the Times Higher Education (THE) Impact Ranking 2021 for Climate Action.
THE Impact Rankings evaluate universities on the 17 Sustainable Development Goals (SDGs) of the United Nations Development Programme. Ahmedabad University's ranking was a reflection of its focused impact in SDG 13 on Climate Action.
The THE Impact Rankings is an annual publication of university rankings by Times Higher Education (THE).
The rankings assess universities against the UN's SDGs. The THE uses indicators to provide comprehensive comparison across four broad areas: research, stewardship, outreach and teaching.
The 2021 Impact Rankings is the third edition and the overall ranking includes 1,117 universities from 94 countries/regions. The THE rankings' table on SDG 13 measures universities' research on climate change, their use of energy and their preparations for dealing with the consequences of climate change.
Ahmedabad University has been ranked globally in the band of 301-400. Overall, it is ranked eighth among Universities in India and 19th in South Asia.
Founded in 2009, Ahmedabad University offers liberal arts education within a research university. Interdisciplinary curriculum, experiential learning environment, and research thinking has defined education at Ahmedabad University. Sustainability and climate implications form an important focus in all of its programmes – teaching and research.