Rushabh Pathak (BTech '19) to Study Renewable Energy at Columbia University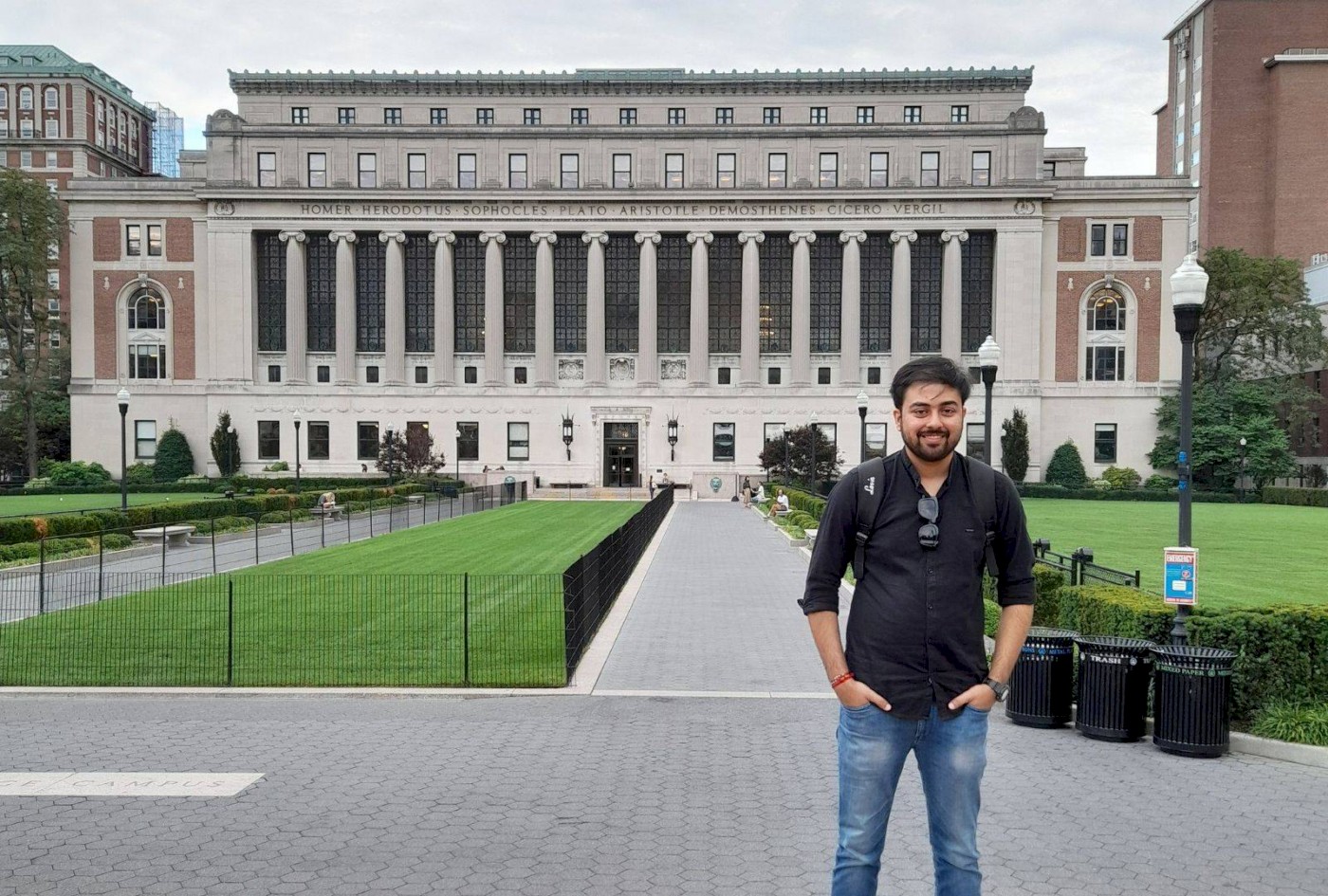 For Ahmedabad Alumnus Rushabh Pathak, BTech in Mechanical Engineering, Class of 2019, School of Engineering and Applied Science, the pandemic seemed to come crashing down on his dreams. After securing admission to the Master in Satellite Technology programme at the Julius Maximilians University of Würzburg, Bavaria, Germany, he spent just the first semester there before being forced by the Covid outbreak to return to India. "SaTec focussed on Satellite-System-Design and Technology and brought geography, mathematics, communications, mechanical engineering, and material science together into one competitive programme," says Rushabh, looking back. When the University did not open for offline sessions for 18 months, he explored other opportunities for his postgraduate studies and secured admission to Columbia University.
Rushabh is pursuing his MS in Earth and Environmental Engineering with robotics and AI as electives at Columbia University. Interestingly, apart from his CGPA score, it was Rushabh's experience at Ahmedabad University as a Teaching Assistant in Robotics and Control Systems and as the composer of the music band at the University, besides his articles, that played a part in his admittance. "Above all, Ahmedabad University aided me in realising my strength in Control Systems, Robotics, and Applied Physics. Being a Teaching Assistant, I believe one is always connected with the subject. You keep reading new things, eventually improving your understanding of the subject. That is why I could grasp heavy concepts in my postgraduate studies with relative ease. My time as a core committee member of the Music Club taught me to face a room full of people with high expectations and deliver without being nervous. That has helped me a lot when adjusting to a new country," says Rushabh.