Anirudh Sarda (BCom '06) Ranks Among India's Top 40 under 40 Alternative Investment Professionals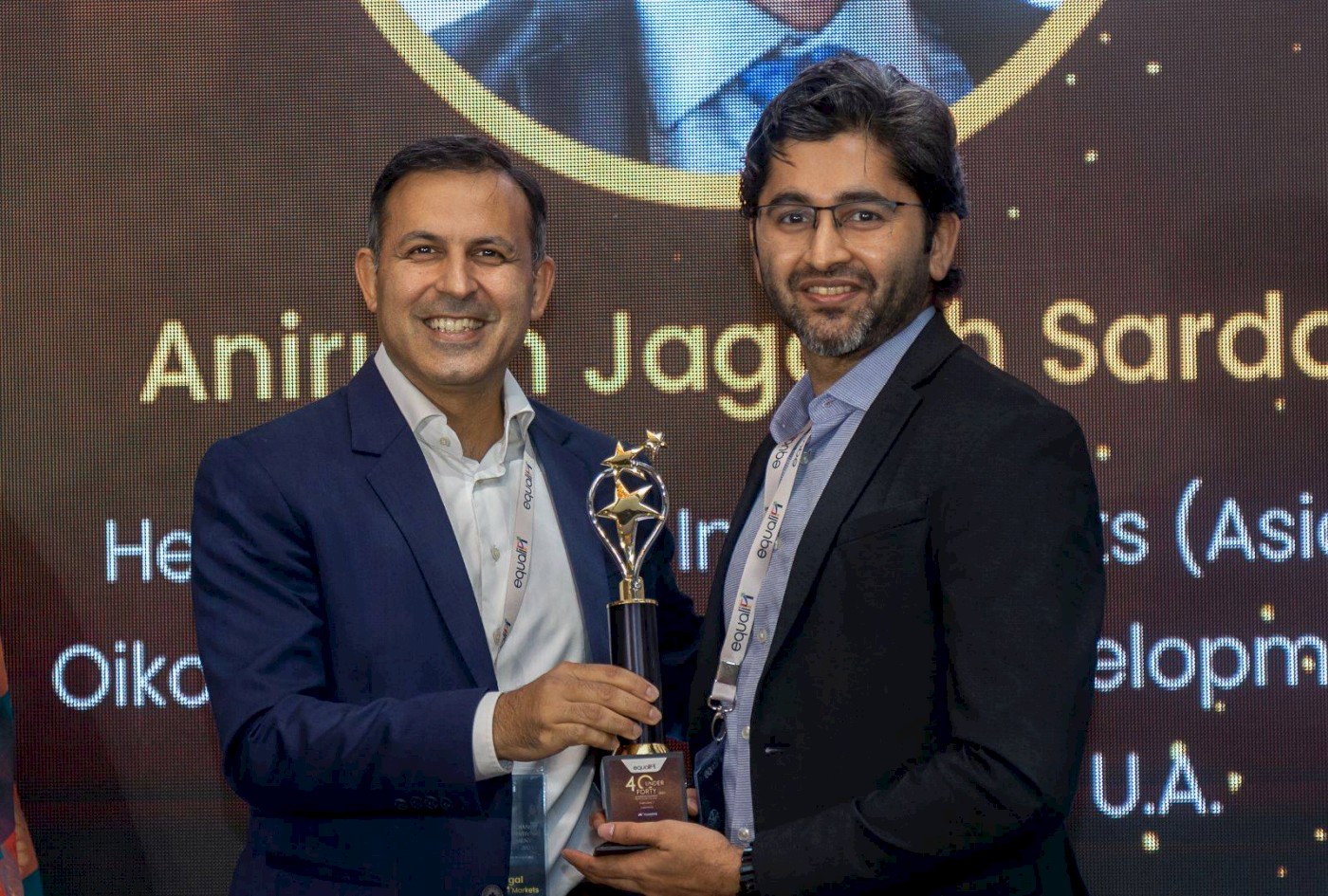 Ahmedabad Alumnus Anirudh Sarda, BCom, Class of 2006, Amrut Mody School of Management, and Head of Equity Investments (Asia) at Oikocredit, was recently named Equalifi's 40 under 40 Alternative Investment Professionals in India. This programme identifies outstanding young executives, professionals, and entrepreneurs in the business. Equalifi is a global network of financial services leaders, professionals, and aspirants that recognises the work of visionaries and innovators who are changemakers and aims to inspire others to give back to society.
Anirudh had previously worked with corporates driven by pure profitability. "But I am inspired by the idea of working for people rather than a single motive of profit-making. I strongly believe in the potential of impact investing in building inclusive economies and bringing societal changes. I joined Oikocredit six years ago with an interest in impact investing and led several equity investments in microfinance, affordable housing finance, agri finance, and fintech." Oikocredit is present in Asia, Africa, and Latin America, and Anirudh manages the Asian equity investment portfolio, leading the regional equity team to invest in businesses that empower low-income people to improve their livelihoods.
He says, "This award helps showcase the good work done by my institution and is an opportunity to bring awareness about social upliftment among other professionals. One of my most vivid memories during my undergraduate education is visiting an association through an NGO where I engaged with the elderly and saw them volunteering to teach young students. This idea of a community looking after each other left a deep impression." He believes that young entrepreneurs must uphold values of service to society central to their work.