Hailey Desai (Integrated MS '21) Joins Google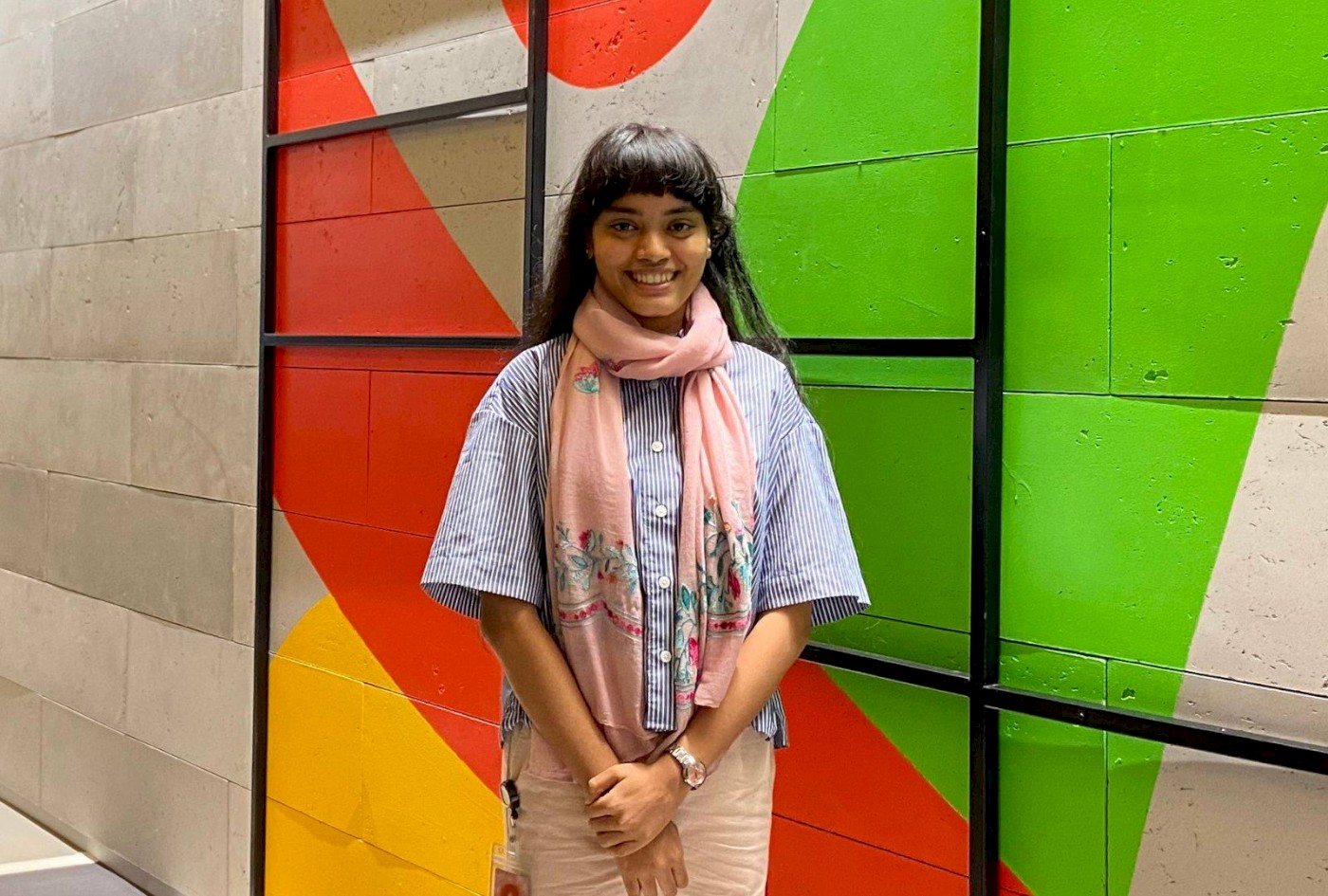 Ahmedabad Alumna and Student of the Year 2021 awardee, Hailey Desai, Integrated MS in Life Sciences, School of Arts and Sciences, has got an opportunity to work with Google, Bengaluru, in the capacity of Community Manager. Passionate about tech, social impact, community management, and women empowerment, she is working on programmes for the Developer Relations Team, enabling developers and communities across India to use Google's technologies. Thrilled about her role at arguably the most coveted workplace worldwide, Hailey says, "What I love about Google is how it offers me a role with a combination of technology and social impact with community management."
It was her series of community projects and her dissertation on air quality that moved this student of Life Sciences toward technology. "I had always been in my research lab till then. But working on the dissertation meant that I now had to understand coding and environmental science, the former being something I had never acquainted myself with. It made me aware of the power of technology and its ability to help us navigate through critical global issues," she says.
While she gradually gravitated towards coding and technology, in her second year of education at Ahmedabad University Hailey founded the Women Empowerment Forum to impact gender sensitisation and justice. Set up under 'Gender Champions' mandated by the University Grants Commission (UGC), the Forum supports the Women Development Cell of the University. She is also one of the certified facilitators for Google's #IAmRemarkable workshop on normalising self promotion among women and other underrepresented groups. She was recently selected as one of the Changemakers from India for the Unite 2030 SDG Youth Delegate Program.
Hailey has been an inspiring woman leader at Ahmedabad University, and a passionate advocate of how diligent work brings success. For her, the biggest learning during her academic life at the University has been collaborative skills. "That's the way the world works now. One needs to understand and research and manage – basically, it's a 360° thought process within a team. Towards this end, my education at Ahmedabad helped by giving me a futuristic global perspective with a wide horizon," she says.