Dev Mandaliya (BBA '20) Honoured for Selfless Service as Corona Warrior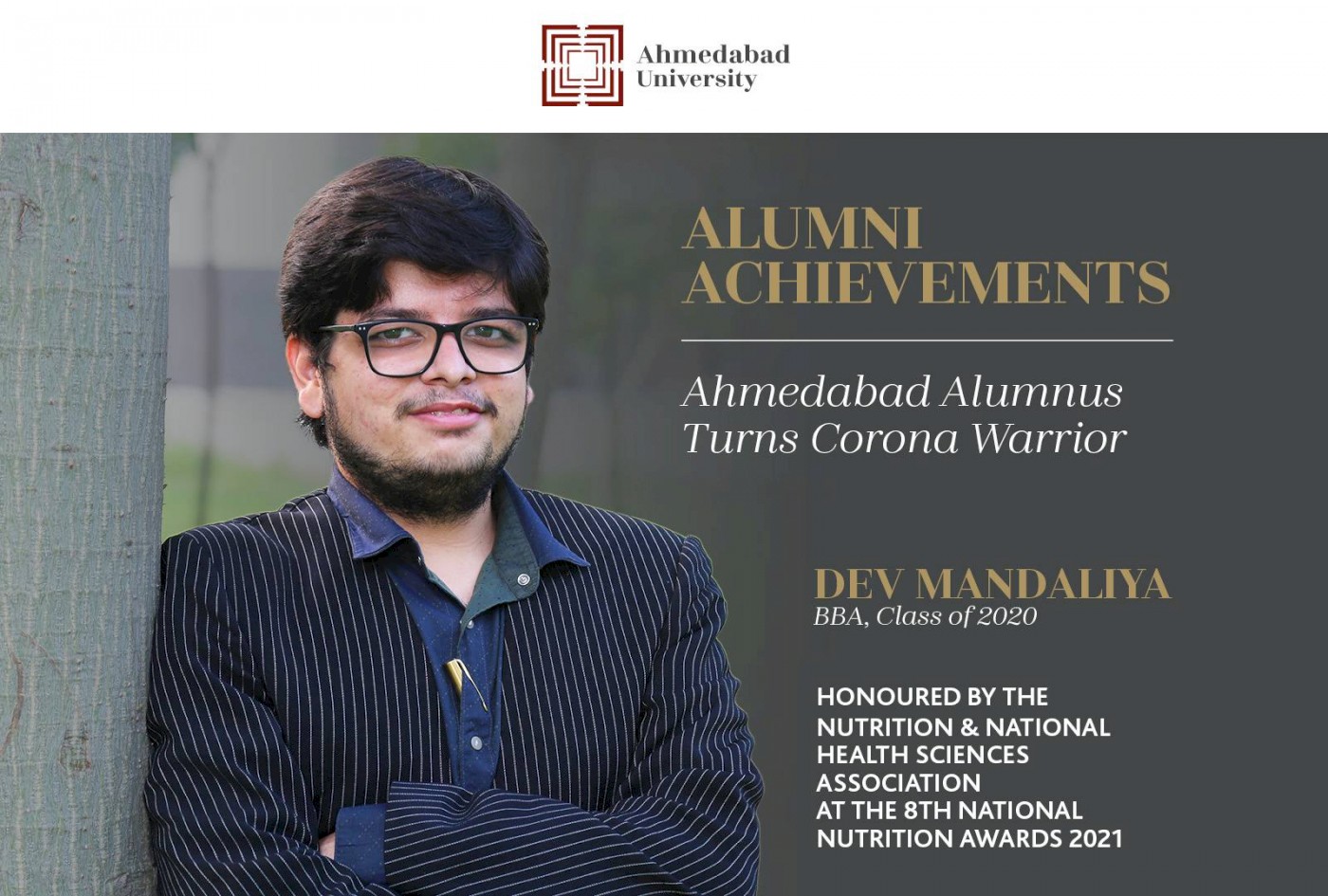 For Ahmedabad Alumnus Dev Mandaliya, BBA, Class of 2020, Amrut Mody School of Management, the pandemic was possibly a turning point in life. Coming from a family of business people, Dev was taken aback seeing the apathy of people towards each other during a time when we needed humanity the most. "It disturbed me to see that neither did people want to go near each other nor did they want to touch others to help them. Lockdowns, loss of jobs, scarcity of beds and oxygen, stress, death - it was horrifying," he says.
That spurred the young man to become a corona warrior. Along with his family, he organised food kits and groceries for those in need in the district of Surendranagar in Saurashtra to which Dev belongs. Next they went on to provide lime water to the police personnel who were on duty almost 24x7. In hospitals where Covid patients were being treated free of cost, he distributed coconut water, tea and biscuits.
At the 8th National Nutrition Awards 2021, Dev was honoured for his efforts by the Nutrition and National Health Sciences Association, a Government-recognised association of over 10,000 healthcare professionals across the country. While his family business keeps him busy and so does his academic study, for this young man humanity will never take a backseat.