31 May 2022
Union Education Minister Dharmendra Pradhan Lauds Ahmedabad University's Unique Learning Environment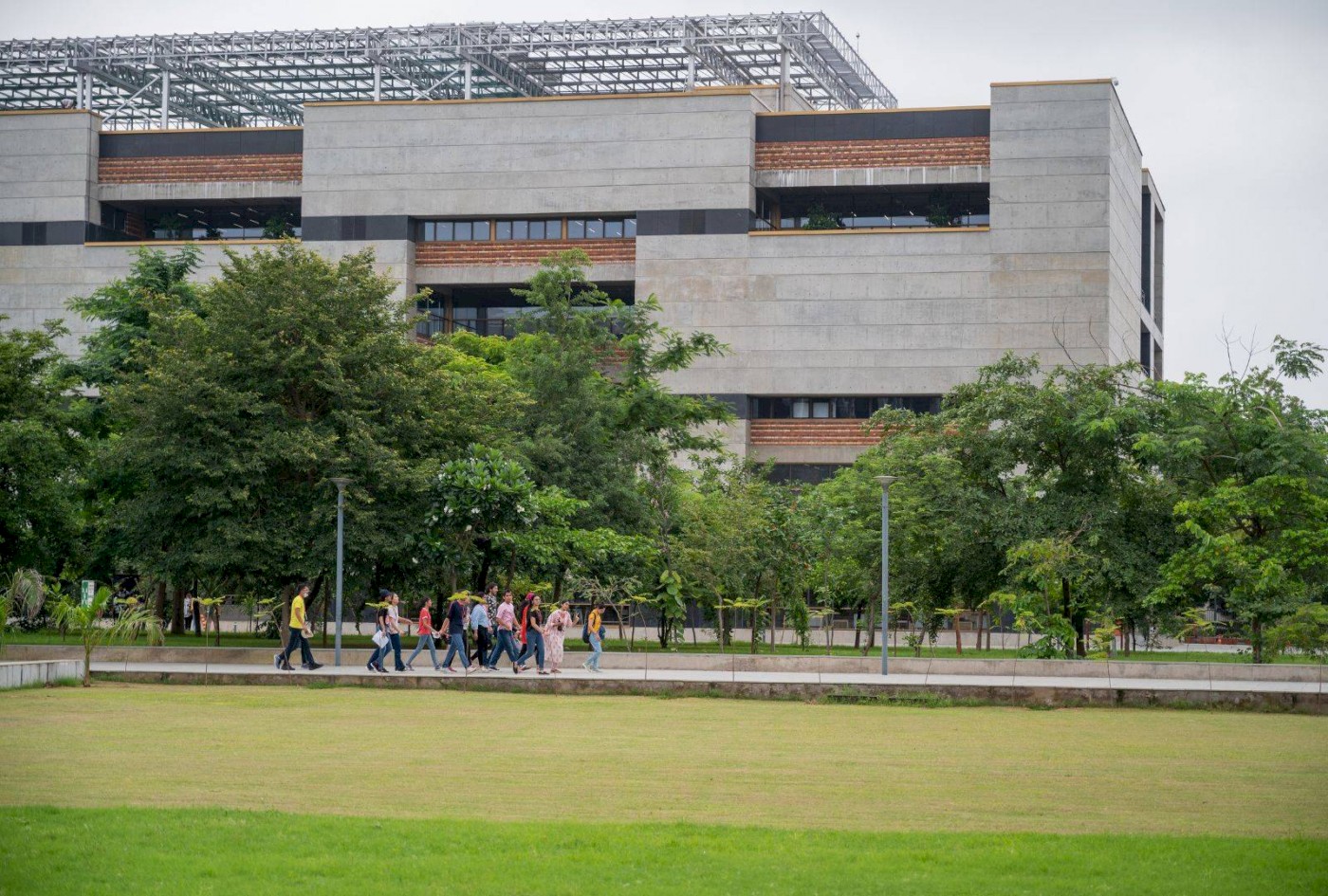 Honourable Minister for Education, Skill Development and Entrepreneurship, Government of India, Shri Dharmendra Pradhan, visited Ahmedabad University on May 31, 2022, accompanied by the Minister of Education, Higher and Technical Education, Science and Technology, Government of Gujarat, Shri Jitendra Vaghani. Shri Pradhan interacted with faculty to understand the strategy of the University and particularly its unique learning environment. Shri Sanjay Lalbhai, Chancellor and Chairman, Board of Governors, and Shri Sudhir Mehta, Member, Board of Governors, Ahmedabad University, were present at the meeting.
Professor Pankaj Chandra, Vice Chancellor, briefed the Honourable Minister on how the University was reimagining the classroom by addressing complex challenges facing the larger society through interdisciplinarity, experiential learning and research thinking. He mentioned that creating intersections between the arts, sciences, and the professions was a critical element of an Ahmedabad education as it provides a young student with better skills and perspectives. Shri Pradhan praised the efforts of the University leadership in creating a vibrant campus with a unique learning process centred around promoting interdisciplinary holistic learning, furthering research and innovation, and encouraging entrepreneurship through start-up accelerators in line with the National Education Policy (NEP) 2020.
Commending the University's efforts to provide inclusive education, the Honourable Minister encouraged Ahmedabad University to strengthen social science research, develop innovative instruments for taking education to the less empowered and prepare students for the future of work.