21 August 2023
In Memoriam: Howard Spodek, World Historian Known for Closeness to Ahmedabad, Passes Away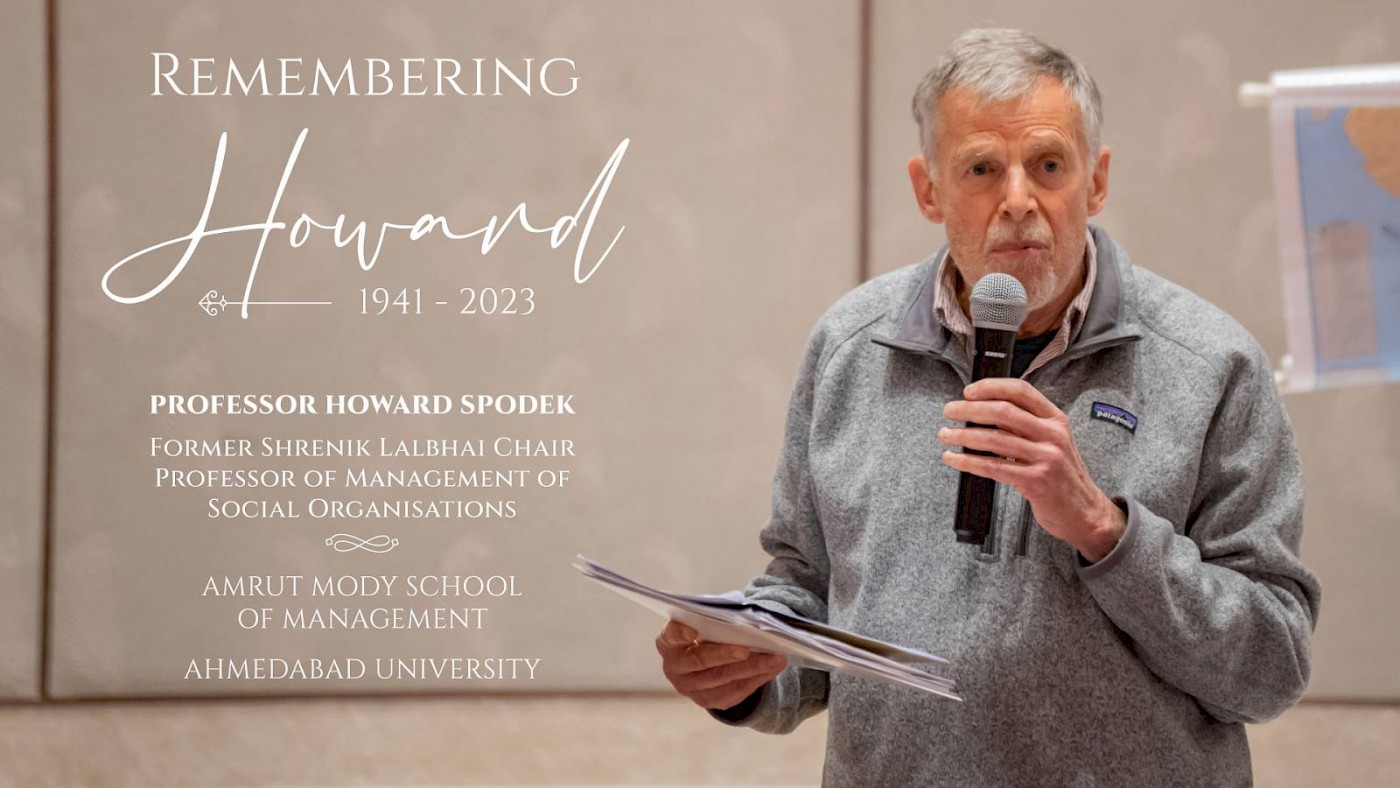 It is with the deepest grief that we announce the passing of Howard Spodek, one of Ahmedabad's closest associates and among those who had a deep and long engagement with the city as well. The US-born world historian, who specialised in Indian history and, in particular, that of Ahmedabad, passed away in his home country. Professor Spodek held the inaugural Shrenik Lalbhai Chair of Management of Social Organisations at Ahmedabad University, between 2015-2017. He came to Ahmedabad in 1964 as a Fullbright Fellow while still a graduate student at the University of Chicago, from where he would eventually complete his PhD in 1972.
It was his love for Ahmedabad that kept him bound to the city and brought him back regularly. He published extensively on urbanisation in India, including Urban-Rural Integration in Regional Development and Urban Form and Meaning in South-East Asia. His 2011 book, Ahmedabad: Shock City of Twentieth Century India represents his careful study of the recent history of Ahmedabad. He collaborated with Professors DN Pathak and John Wood in 2011 to produce a translation into English, in three volumes, of the complete Autobiography of Indulal Yagnik. He published a wide array of articles, including analyses of working women organisations, especially the Self Employed Women's Association (SEWA). Until recently, he was a Professor of History at Temple University in Philadelphia. He won Temple's Great Teacher Award in 1993.
Last December, Professor Spodek joined us as part of the Amrut Mody School of Management-The Wharton School course on Operations (From Gandhi to Globalisation) and provided a phenomenal backdrop to the history of organisations in the city. He was a very friendly, unassuming, and a witty intellectual whose feet remained firm on the ground. We will miss a great friend of the University and a wonderful human being!