7 February 2021
Archiving the Times: Ahmedabad University Students Document Experiences of the Pandemic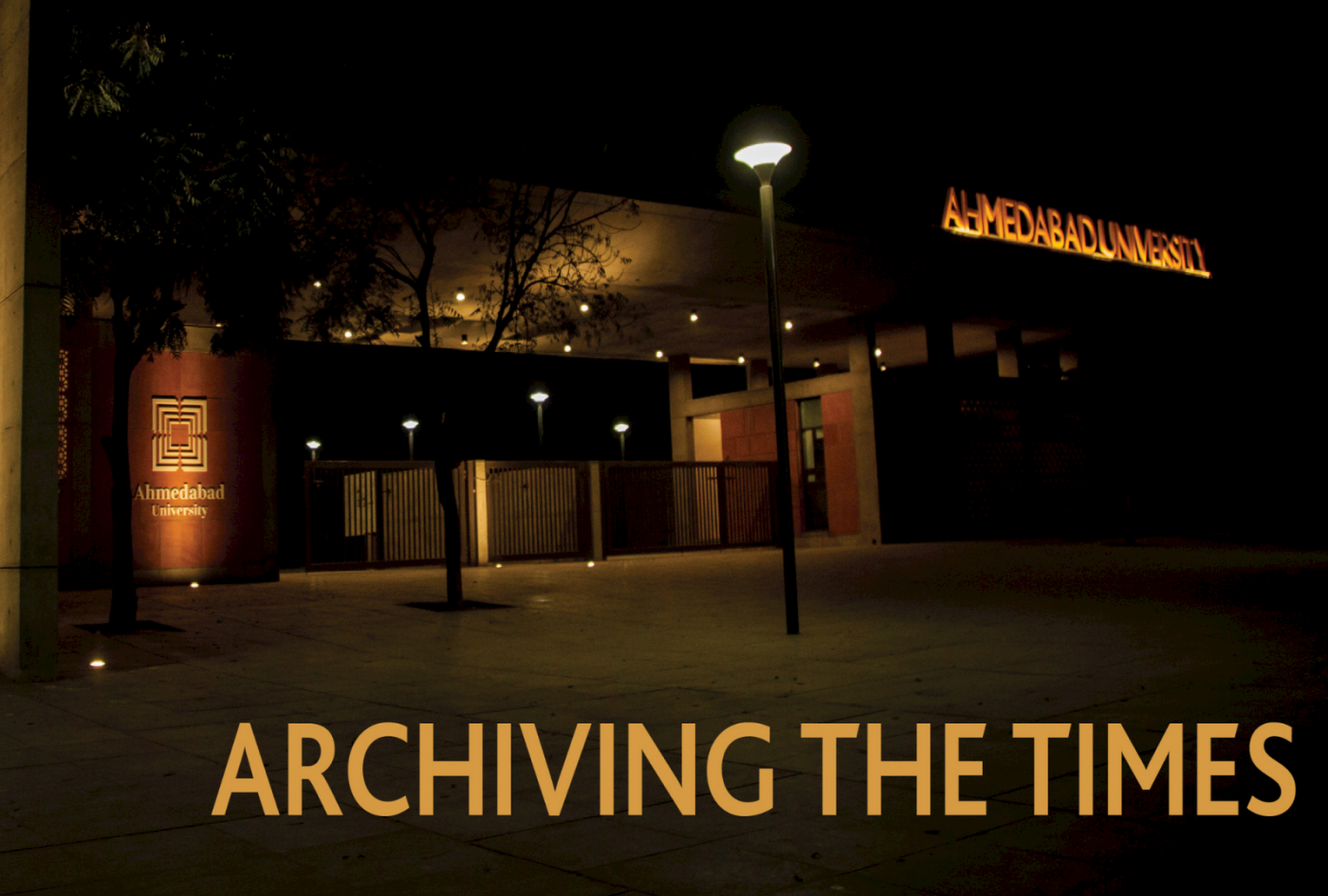 Ahmedabad: On March 19, the state will mark one year of living with the Covid-19 virus. The past one year changed the way people interacted, got educated, earned their living or even battled with anxiety over their or their relatives' infection. But how will history remember this period?
"It was this idea that prompted different disciplines to engage students in chronicling what they saw in their surroundings," says Prof Pankaj Chandra, vice-chancellor of Ahmedabad University. "While some documented what was going on outside their residences in 24 hours – like the solitary movement of milk van, some talked with small business owners to capture their sentiments."
The project – which recently took the shape of two websites – was broadly divided into three categories: tracking the history of pandemics in Gujarat and India, recording citizens' personal accounts, and impact of Covid-19 on small businesses. The students also gained insight into how the pandemic was handled and reminiscences of Surat residents who had experienced plague first-hand.

"Students searched through digital online archives of newspapers, government reports, testimonies, and even documentaries, in turn, producing remarkable original research. They also conducted detailed present-day oral histories of migrant workers who had been affected in the initial months of the national lockdown during the COVID-19 pandemic," said Prof Patrick French, dean of School of Arts and Sciences at the university.

Some of the accounts captured the initial stigma and shock of the pandemic. While one of the accounts talked about how finding one of the family members had tested positive sent shockwaves across their residential colony, another talked about how the workers from other states feared for safety of their near and dear ones when they were returning home, without knowing how they would be travelling the next few kilometres.

The accounts of quarantine also put spotlight on the issue of mental health, perception of the pandemic and the overall handling of the public health system in the state and country at large.
To read the article, please Click here: