Ahmedabad University's Undergraduate Research Programme: Complementing Classroom Learning with Research Skills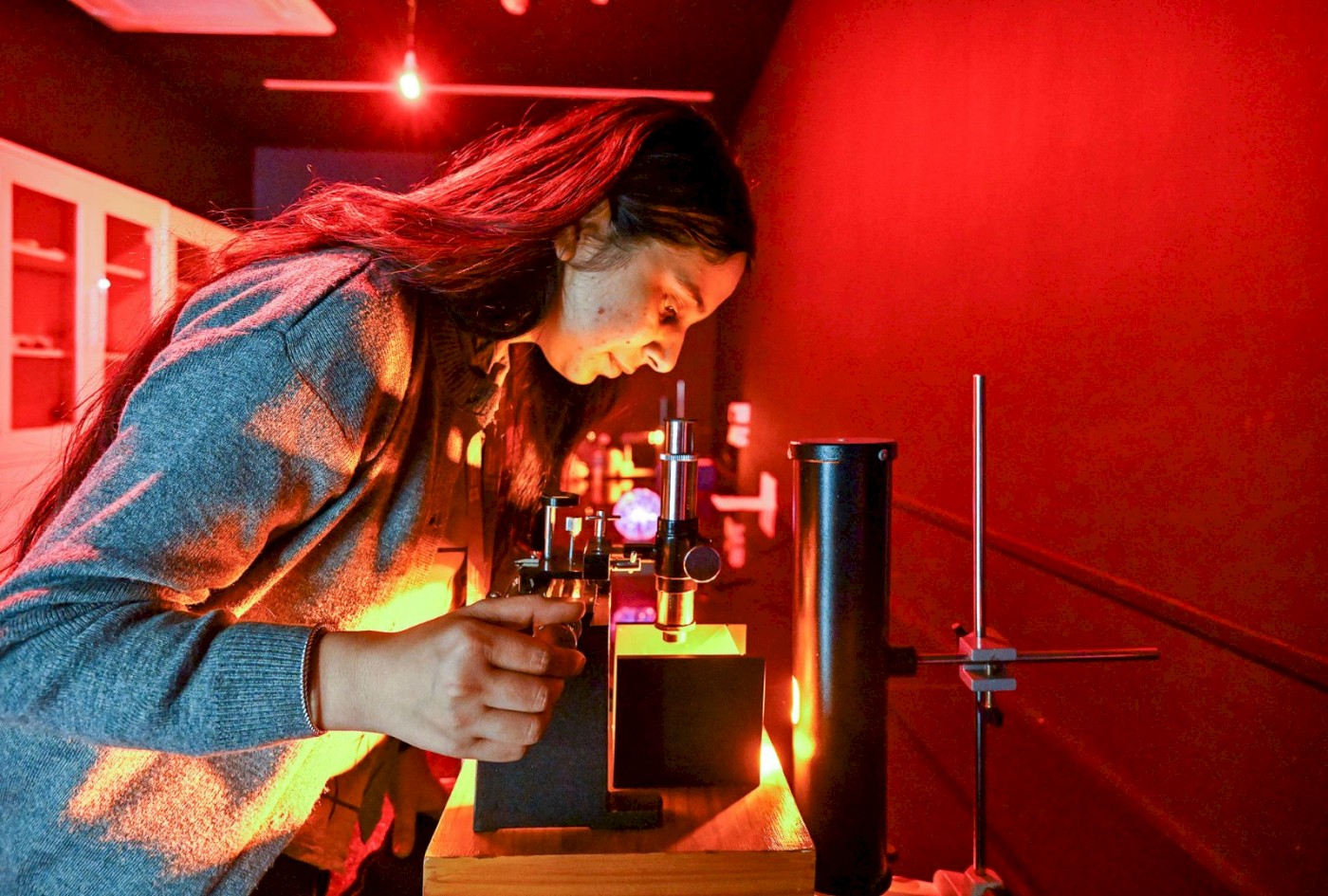 Yamuna Doctor is a first-year student of BTech in Mechanical Engineering at the School of Engineering and Applied Science. Every week, she and Computer Science student Diya Kaseriya work on a Physics research project at Professor Aditya Vaishya's Air and Climate Research Laboratory in the School of Arts and Sciences. As part of Professor Vaishya's Undergraduate Research Programme (UGRP), Yamuna is helping create a cloud-based centralised data repository for a large IoT-based sensor network. "I wanted to learn IoT, and my current interdisciplinary course in coding complements my work in the Lab. I have been utilising my knowledge of Python and C++ here."
Ahmedabad University's UGRP provides a unique opportunity for undergraduates from all disciplines to gain a lifetime experience through mentored research in which students and faculty mentors collaborate. It encourages undergraduate students to experience the joy of research and trains them for life as a researcher. Through UGRP, undergraduate students are offered several opportunities to deeply explore issues or ideas by working independently under the supervision of a faculty member or with a faculty member in their laboratory or on their research projects.
Viven Tanavde, Associate Dean of the Undergraduate College, says, "Our UGRP tenders valuable preparation for graduate school and imparts exposure to a research-oriented career. It also provides an opportunity to work closely with a professor." Over 2022-23, the University has almost 122 undergraduate students involved in University-wide research under 43 UGRPs. Professor Tanavde says, "It also allows undergraduate students to explore a new field of knowledge, often across disciplines, and a faculty-mentored research experience in addition to their course curriculum. The programme enables students to consider research as a serious career path. Some UGRPs culminate in a symposium that allows students to present their research to the entire University community."
Tana Trivedi is a faculty of Communication and Business History at Ahmedabad University. She is the Academic Advisor for the Pattani Archives, a project that involves archiving and researching the life and times of the erstwhile diwan of Bhavnagar State, Sir Prabhashankar Pattani. Professor Trivedi says, "This project is significant from the perspective of not just chronicling the business history of the princely states of the Saurashtra-Kathiawad region of Gujarat from the early 20th century but also because it sheds light on the administrative, economic, political, and social history of Bhavnagar. It allows us to explore the provincial histories that emerge from the reading of the archives and juxtaposing them against a larger national narrative of politics and culture."
In 2021-22, Professor Trivedi conducted a UGRP on digitising the Pattani Archives with an eclectic group of three BA (Honours) students, one from BS (Honours) and two BTechs. "A pandemic was raging, and we virtually gathered in the summer of 2020 to create meaningful digital spaces to showcase the possibilities of engaging with history and heritage in an unconventional space. The students' efforts shed significant light on the interdisciplinarity of the project, especially the potential of amalgamating technology, history, and storytelling." The students made a poster presentation of their work at DHARTI (The Digital Humanities Alliance for Research and Teaching Innovations) conference in 2022. "Especially in times when we had no or limited access to public spaces, through this UGRP we could address the challenge of preserving narratives, finding interpretations, and cataloguing them in a way that does not cause loss of information. During the project, we realised that digitisation implies greater interactivity for the 'audience'," adds Professor Trivedi. The programme resulted in data visualisation and archival interpretation, website creation, and database compilation.
Rohith Srinivasan is a third-year Integrated MS student in Life Sciences planning to pursue a career in ecology and animal behaviour. He is deeply involved in Professor Ratna Ghosal's Ecology and Environment Laboratory. In 2022, he worked on the UGRP projects, Chemical communication in native cichlids (Etroplus suratensisi) and Comparing and contrasting stress levels in free-ranging mugger crocodiles (Crocodylus palustris) between Vadodara and Anand in Gujarat. He says it has been a lot of hard work but extremely rewarding. "I gained lab-based experimental exposure when I worked with Chena (PhD student), who works with cichlid fish. I learned to observe and take data points and maintain fish. This year, while working with Brinky and Tathagata (PhD students) in collecting faecal samples and basking data, I gained field-based skills and I am learning wildlife endocrinology. I can say I am getting better at collecting and storing fresh samples. The most beautiful experience has been understanding crocodile behaviours, having observed them in the wild," says Rohith.
Being part of an active lab with PhD researchers has also helped him calibrate his plans for the future. "We often forget things after the subject is over in a classroom, which I didn't want to do. Being part of Professor Ghosal's Lab ensures papers are being discussed every week and there are active discussions about contemporary research in all fields of life sciences. This will help me in my future as a researcher in narrowing down on a novel question and building an experiment to get the results."
Ahmedabad University is among a few select universities in India, opening research to its undergraduate students. Professor Tanavde says, "Imagine having a CV that reflects research experience at the undergraduate level. Being part of UGRP enhances our undergraduate students' technical, communication, and collaborative skills. These are vital in a modern-day workspace, besides the soft skills, personality development, and self-confidence."