Ahmedabad University is a young private, non-profit research university backed by the legacy of the Ahmedabad Education Society (AES) that took root in 1935 at the behest of Sardar Vallabhai Patel. The non-profit educational Society took on the onus of building some of Ahmedabad's most renowned academic institutions. Ahmedabad University, set up in 2009, is the youngest such institution by AES, differentiated in its pedagogy and approach to higher education.
We offer students a liberal education focused on interdisciplinary learning, practice orientation, and research thinking. Our big idea is to mould independent thinkers and compassionate leaders who go on to engage innovatively with the complex challenges of our societies.
You can impact institution building in India by giving to Ahmedabad University. The Office of Advancement works closely with all key stakeholders to facilitate resources for Ahmedabad University's vision and dedication towards fostering continuous progress of self and society through transforming the landscape of higher education in India.
We partner with Alumni and their families, corporates, and well-wishers of the University for philanthropic contributions in supporting the initiatives being planned and launched by Ahmedabad University. This also contributes to strengthening branding and aligning donor expectations with the meaningful initiatives being launched.
By partnering with Ahmedabad University you can realise your aspiration to change the world. Your contributions steer educational excellence, impactful research, and student support, including scholarships for merit and means, and to target groups – women in STEM fields, for instance. They fund the University's requirements for quality infrastructure to help in teaching excellence and extracurricular activities.
For a young University not yet a decade-and-a-half old, Ahmedabad University has achieved remarkable success and reputation validated by the University Grants Commission (UGC) recognition under 12 (B) awarded to a select few private research universities in India and the Government of Gujarat status as a Centre of Excellence.
Contributions to Ahmedabad University are entitled to tax benefits under section 80G, and corporate donations are covered under the CSR Act of the Ministry of Corporate Affairs. International donations to Ahmedabad University can also be made under FCRA.
For partnership with Ahmedabad University and giving, please reach out to: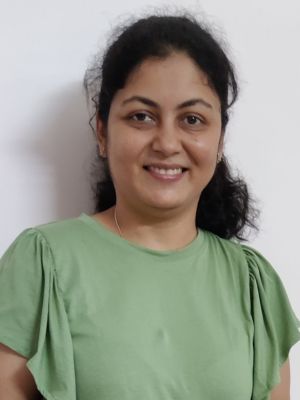 PAYOSANEE LODHA
Manager, Office of Advancement
Payosanee has over eight years of experience in roles ranging from Advancement/Development and Marketing to Human Resources and Information Technology. She has managed significant activities at the Advancement/Development office at the Indian School of Business (ISB), including corporate donations/reporting to donors, funded scholarships, building and maintaining ISB's donation webpages, and interfacing with the IT team and external vendors. Payosanee is responsible for managing research and outreach support related to all potential donors, including but not limited to corporates, HNIs, and Ahmedabad Alumni.
Email: [email protected]
Phone: +91.079.61912617 (Office); +91.9051509009 (Mobile)