4 March 2017
Blazing the Conservation Trail - Story by The New Indian Express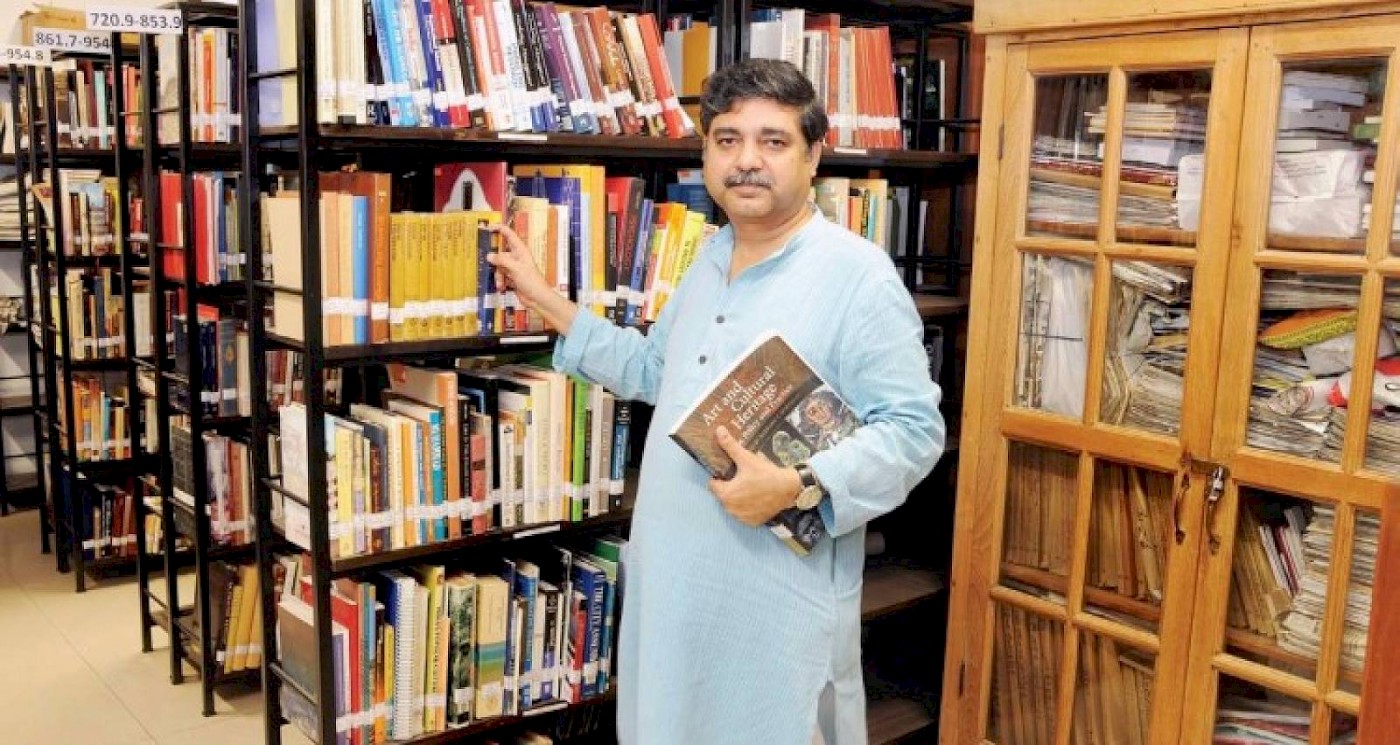 Look beyond the traffic snarls and crowded lanes of Ahmedabad's 600-year-old walled city, and you are likely to see restoration work on old buildings, heritage walks, art workshops and exhibitions.
Once a neglected area, the old city today vies for UNESCO's World Heritage City tag, thanks to the heritage activities going on in the area. And credit for this development goes to the heritage management programme—perhaps the first-of-its-kind structured programme in India.
The brain behind the course, Debasish Nayak, who is the director of Ahmedabad University's Centre for Heritage Management, says, "While working in the Ahmedabad Municipal Corporation's (AMC) heritage programme for 20 years, I realised the importance of having trained human resources for heritage management. Thus, I worked on developing and launching the post-graduate heritage management degree, which got a good response from stakeholders."
The two-year course with 80 credit hours, including lectures, seminars, field studies, volunteer works, internship and research, prepares students to undertake any heritage management project, business or institution.
Read the original article here