3 May 2021
Ahmedabad University student to represent India in World Championships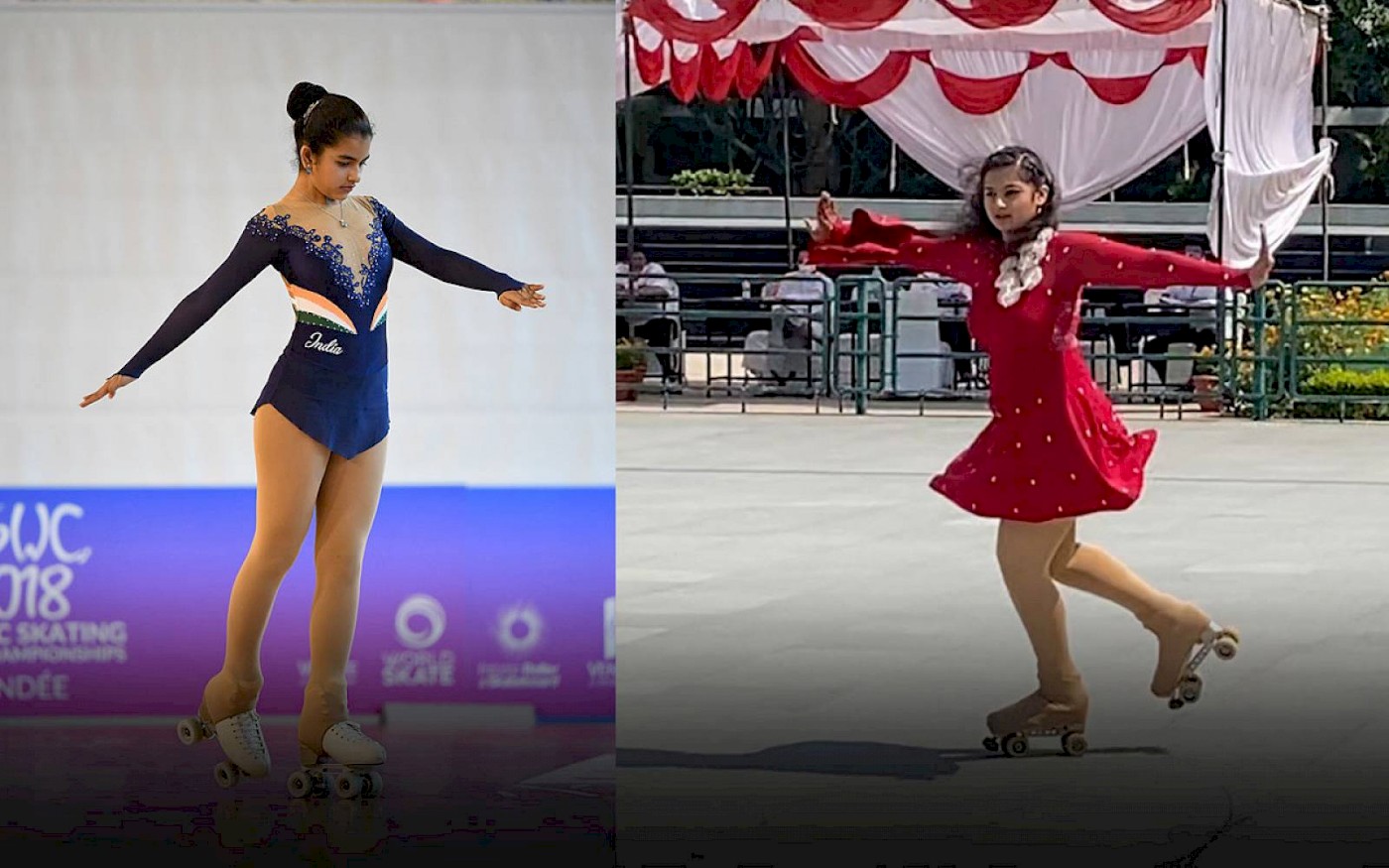 AHMEDABAD: Ahmedabad University is fast emerging as a nurturing ground for those who excel in other pursuits as they do in academics. And that too at the highest global standards. An Ahmedabad University student will be representing India in world championships later this year and she has a strong chance of winning it.

Bhavita Madhu won a gold medal at the 58th National Roller Skating Championship held in Chandigarh in April this year following which she has been selected to represent India. Artistic roller skating is a sport similar to figure skating but where competitors wear roller skates instead of ice skates.

Bhavita, a student of Integrated Master of Science in Life Sciences, participated in the category 'compulsory figures' in the age group of above 17 years (senior) and won the gold medal. In this category, the individual follows the figure circle line on a specific edge. Figures become progressively more complex with the addition of turns and the use of the third circle.

Bhavita will represent India in the age group of above 19 years (senior) in the Artistic Skating World Championship to be held in Paraguay in October 2021. She plans to expand her family's chemical manufacturing enterprise through her life sciences education.

Another student of Ahmedabad University, Radhe Joisar, won a bronze medal while participating in the category 'solo dance' in the age group of above 17 years (senior) in the same event in Chandigarh. In this discipline, an individual performs a dance consisting of a set series of steps in a pattern around the rink to a piece of music to a given tempo.

Radhe, a Bachelor of Commerce student, is aspiring to complete an MBA degree and have her own business start-up in her hometown of Jamnagar. She also hopes to be a coach in the future and train Indian youngsters. She had represented India in the Artistic Skating World Championship held in Spain in 2014.

First held in 1946, the Artistic Skating World Championship is considered to be the highest competitive achievement in the discipline. Skaters compete in many different categories such as men's singles, ladies singles, and pairs.