Rooted in theory, analytical skills and their application to contemporary challenges in society
Ahmedabad University seeks to re-imagine a place of learning in the global academy. It is rooted in the ambitious, creative character of the University, and is inspired by the cultural history of Ahmedabad, which was chosen by UNESCO as India's first World Heritage City. Situated in the The Amrut Mody School of Management, the MA Programme in Economics brings together the economics of business, finance, and development, quantitative skills, technology, and an analytical rigour for understanding society at large.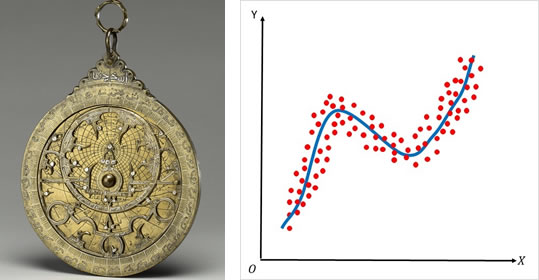 The two-year Master of Arts programme in Economics (MA in Economics) is a one-of-its-kind graduate programme in India. The programme is academically rigorous, with a focus on interdisciplinarity and practical exposure.
Programme Objectives
The Master of Art in Economics programme at Ahmedabad University provides an opportunity to apply economic models and tools to the new age industry. The programme lays strong foundations in economics and builds on four pillars of Finance, Industry, Technology and Data Analytics in a unique problem solving way. The program offers studios to analyse complex economics problems facing the society.
The programme aims to shape students as professional economists to work in different domains such as government policy, central banks, international organisations, Think-tanks, Industrial sector, Financial sector and Academic institutions.
Programme Competency Goals
Strong theoretical base in economics
Interdisciplinary approach to solve real-world issues in industry and economy.
Hands on skills in data analytics.
Critical Thinking.
Programme Outcomes
To demonstrate strong understanding of economics while solving problems facing the economy and industry.
To model and analyse large data sets by applying the most appropriate software tools and statistical techniques.
To contribute in formulation, monitoring, and analysis of company projects and economic policies.
Academic Rigour

The programme is grounded in theoretical and quantitative analysis in the field of Economics. It emphasises on the development of analytical skills and practical exposure through internships, and aims to build sensitivity among the students towards contemporary economic and social issues. It also focuses on enabling them to understand the emerging drivers of economic activity, both at local and global levels.

Exposure to the World

The programme engages a unique pedagogy with project-based learning and a stint as an intern in the corporate, financial or development sector as per the inclination of the student. The Masters dissertation with a hands-on approach will help the students to identify, understand and resolve a real life problem in the industry or development sector.

Interdisciplinarity

Recognising the importance of an interdisciplinary approach, this programme encourages and provides scope to study subjects outside the realm of Economics. The programme benefits from its position within a multidisciplinary university with diverse faculty in liberal arts, management, natural and mathematical sciences, and computer sciences which creates an rich and diverse learning evironment.