27 February 2023
Fourteenth Foundation Day Celebrated at Ahmedabad University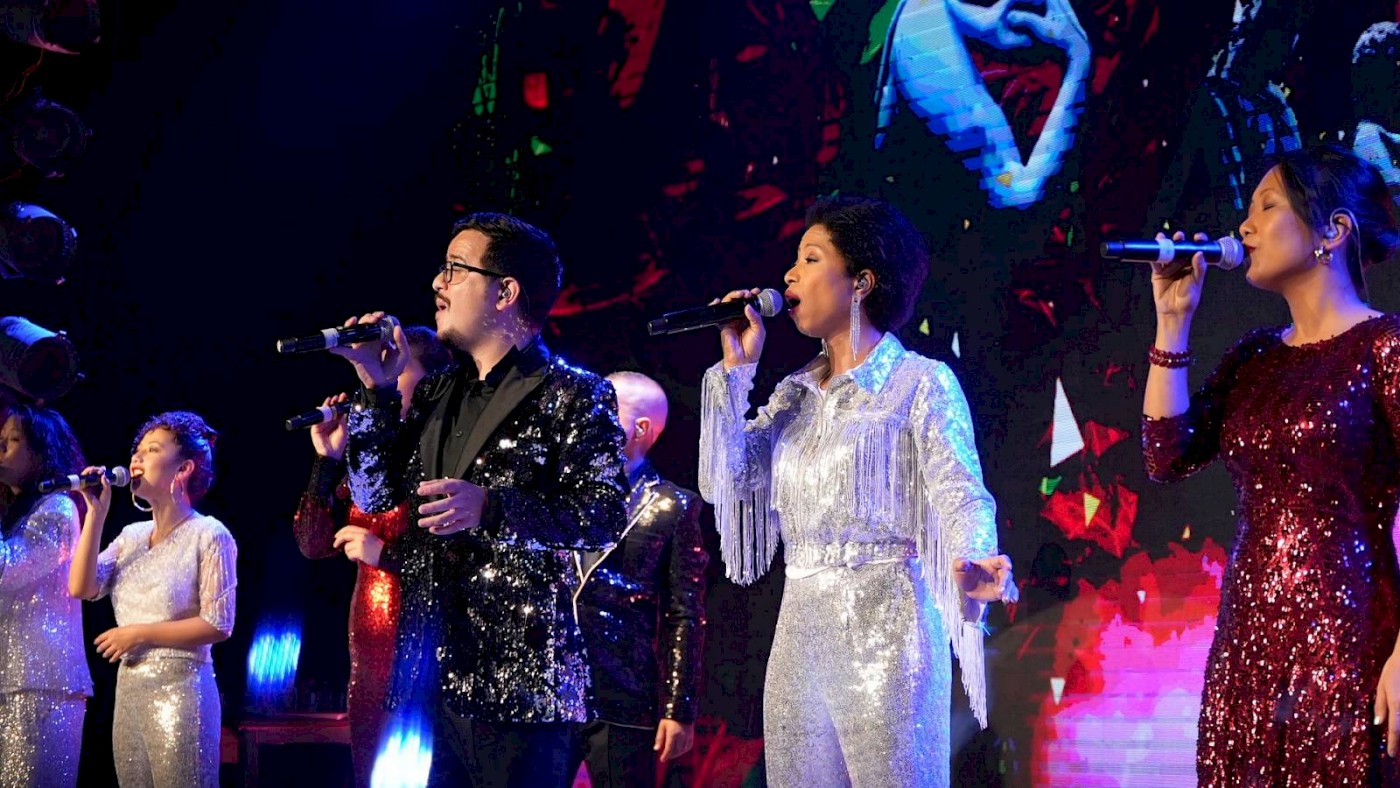 On the 14th Foundation Day of Ahmedabad University, Vice Chancellor Pankaj Chandra expressed his gratitude to the people whose vision led to the founding of Ahmedabad Education Society and, thus, the foundation of Ahmedabad University. He said, "The Foundation Day charges us with the collective responsibility to advance the institution's objectives, to safeguard its values and the shared purpose, and to create opportunities for others, especially those who have the merit but not the means to partake in quality education and prevent it from decaying. We have created a unique learning environment at Ahmedabad – to focus our entire attention on building citizens of tomorrow through new ways of thinking, doing, connecting, and becoming."
The annual Chairman's Awards and the Ten Year Recognition honours were announced on the occasion. A dynamic new outdoor sports facility, including tennis courts and basketball, volleyball, and football grounds, was also inaugurated on the Central Campus.
The occasion was marked by an exceptional performance by the globally renowned Shillong Chamber Choir, including William Richmond Basaiawmoit, Riewbankit Lyndem, Sandon Melam Lyndem, Donna Volanty Marthong, Rishila Merang Jamir, Jessica Shaw Lyngdoh, Patricia Lyngdoh, Dorea Wasuk Rangad, and Keviseno Terhuja.
Chairman's Awards Winners
Chairman's Award for Excellence in Teaching: Amrita Bihani, Assistant Professor, Amrut Mody School of Management
Chairman's Award for Excellence in Research: Ratna Ghosal, Assistant Professor, School of Arts and Sciences
Chairman's Award for Excellence in Research: Samvet Kuril, Assistant Professor, Amrut Mody School of Management
Chairman's Award for Experiments to Advance Active Learning: Sanket Patel, Assistant Professor, School of Engineering and Applied Science
Chairman's Award for Innovation in Administration Award: Aayush Shah
Chairman's Award for Contribution to Institution Building: Rahul Mehta
Chairman's Recognition for Going Beyond the Call of Duty: Lakshminarayan Umashankar Dube (Vishwambi Security), Sonu Kumari (Cushman and Wakefield), and Paresh Vishnubhai Patel (Vishwambi Security)
Student Award for Outstanding Performance and Impact on Community: Adnan Abbasi, Rameshwar Bhatt, Anjasi Mehta, Kashmira Oswal, Shalvi Shah, Shashvi Shah, and Hardi Talwani
Best Performing Student Clubs: The Fine Arts Club and The Literary Club