YouthFest 2022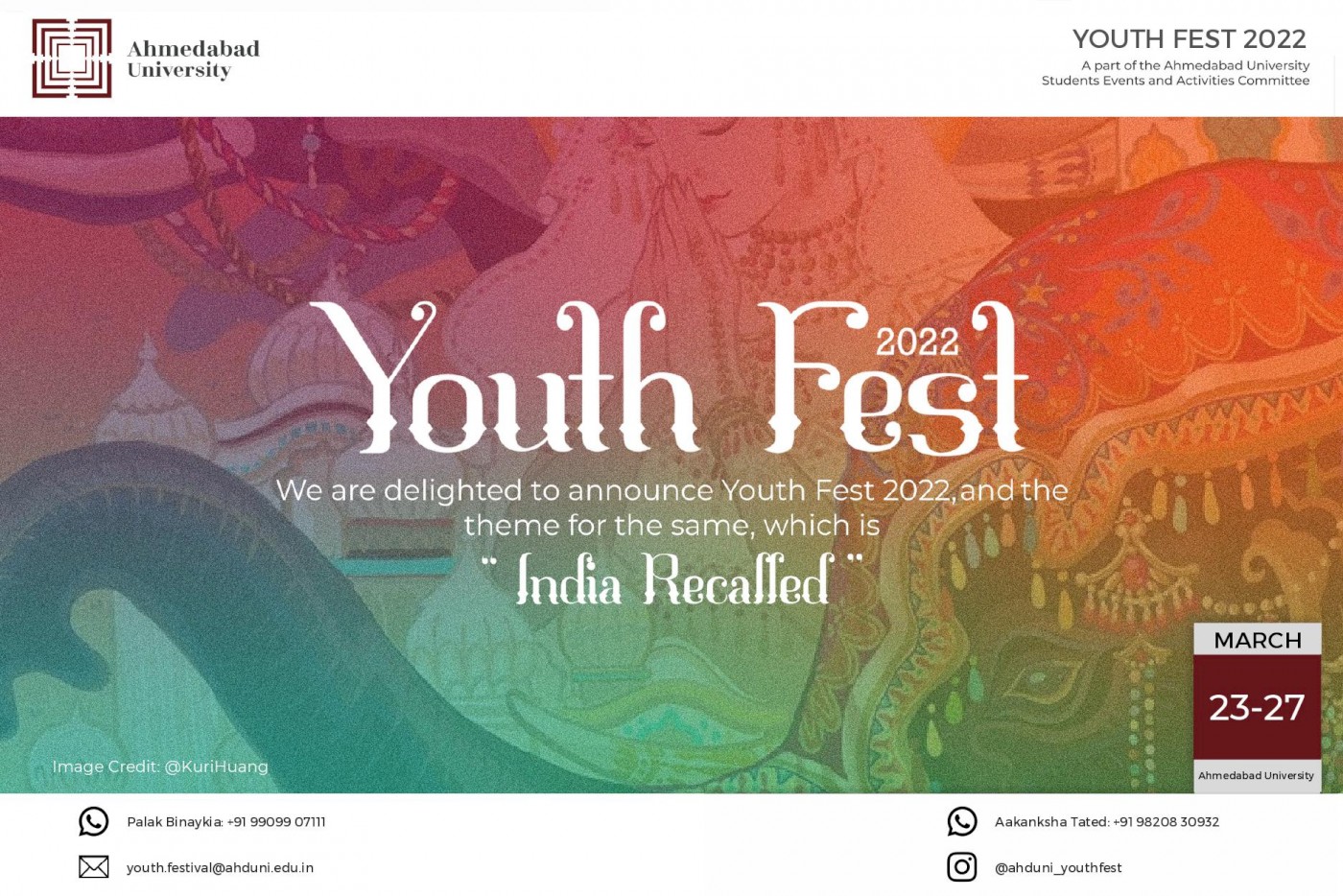 The Youthfest celebrates the student community every year, allowing us to express and showcase their talents and take part in a joyous celebration of creative expression. We are back with a bang this year, and we have exciting news!
We are delighted to announce the theme of the Youth Festival 2022, which is India Recalled.
With this theme, we at Ahmedabad University wish to go back to our roots, our traditions and recall our culture. There is a lot to learn from our own history, from ancient civilisations to post-independence. Our diverse cultures give us the opportunity to explore the numerous traditional knowledge systems. Delving deep into our roots will allow us to reinvent and redefine what culture and history mean to us, the youth, now.
Date: 23rd March to 27th March 2022
We invite you onboard to experience an exciting mix of events, competitions, performances as a part of YouthFest 2022!
For the detailed schedule, please click here.