About ODS
Objectives
It is a constant endeavour of Ahmedabad University to offer to its students more and varied services that not only support them but also make their stay at the University as comfortable and fruitful as possible. We wish to come closer to our students; more so to those who are physically distanced from their families in order to pursue their education in Ahmedabad. A concrete step in this direction resulted in the form of a student services center, the Office of Dean of Students. The Office of Dean of Students or ODS provides student services and supports a vibrant student life on campus.
ODS is a place where our students turn to for various queries, support, information, guidance and counselling. It runs the Health Centre, SSETU or our wellness centre, Clubs and Associations, Housing and Dining Services, and other activities on the campus.
Meet the Team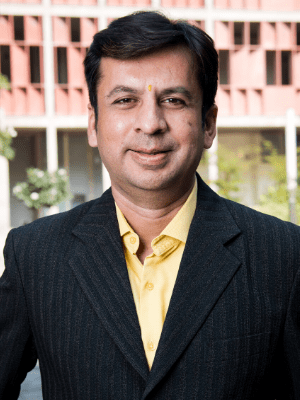 VAIBHAV KADIA
Associate Dean (Student Engagement)
Assistant Professor Accounting &
Finance, Amrut Mody School of Management
Professor Kadia has experience of more than two decades in higher education. He manages various students' activities including students' Clubs, Orientation Week and Youth Festival and University events like Convocation and Foundation day.
SONIA BATHLA
Director, Sports
Sonia Bathla is a National Hockey player and has represented the state of Delhi and Delhi University on several occasions at the nationals as captain. She is a recipient of the National Award for Best Official, Umpire, and Judge (Female) in Hockey. The only female to represent India at the World Cup Panel in the International Hockey Federation (FIH), Sonia is also a Committee Member for umpiring,officiating and Competition in Hockey India. She holds a PhD in Physical Education (2021) from Mewar University, Rajasthan.
PRATYUSH CHATTERJEE
Director, Office of Student Housing and Residential Life
Pratyush comes with over three decades of experience in fields as diverse as manufacturing, entrepreneurship, university operations, and student support. He holds a Bachelors in Psychology and a Masters in Public Administration.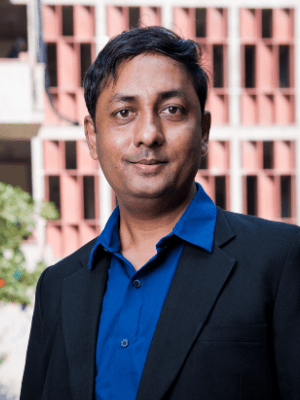 JATIN CHRISTIE
Chairman, Ahmedabad University Students Events & Activities Committee,
Senior Lecturer
Professor Christie has over 18 years of postgraduate teaching experience. He teaches courses in the areas of Organisational Behaviour, Learning & Development, Organisational Development, Life Skills and Personal Effectiveness. He has a PhD in Management.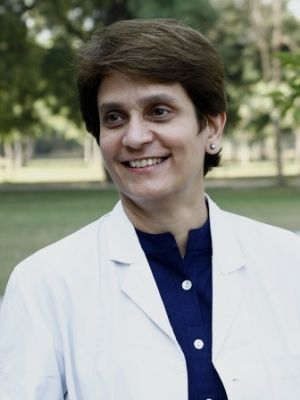 GAYATRI RAVAL
Physician
The doctor-in-charge is a senior physician who has more than 19 years of experience. She holds diplomas in Gynecology & Obstetrics and Clinical Counselling.
NAIRUTI TRIVEDI
Counsellor and Wellness Coordinator
Nairuti Trivedi is a trained Clinical Psychologist with an MA in Clinical Psychology. She has ten years of experience in the field of mental health. She has worked with young adults and adults from diverse backgrounds across different contexts from University, Cancer Centre, Transplant Units, Multispecialty Hospital, and Non-Governmental Organisations as a Teacher. Her work area is focused on bringing new approaches and fresh perspectives to the idea of emotional health and wellness.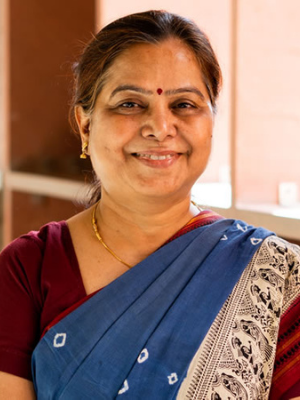 SHALINI MATHUR
Assistant Manager
Shalini Mathur is Commerce and a Law graduate from Gujarat University. She has a total experience of 30 years which includes 25 years in Corporates in Support Function and has worked across diverse domains including Customer Support.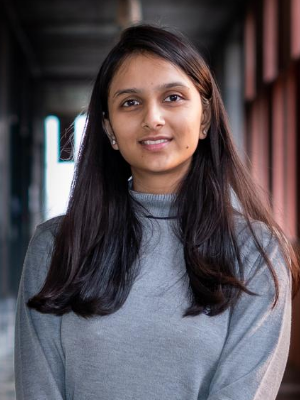 VRUSTY SHAH
Student Events Coordinator
She is an MBA in HR from Gujarat Law Society (GLS) University and graduated in Commerce from Ahmedabad University in 2016. She began her career with Torrent Power Ltd. She has over three years of experience which includes 1.5 years' experience in Customer Service at Torrent Power.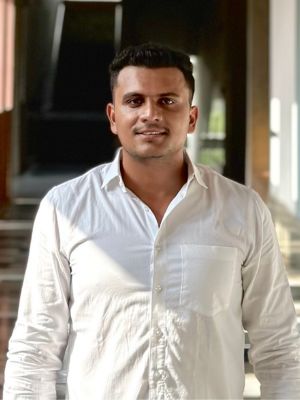 PARDEEP RANA
Sports Coordinator
Pardeep Rana is a National volleyball and handball player. He has a rich work experience with the Kendriya Vidyalaya Sangathan. Pardeep has a Bachelor of Physical Education and is pursuing his Master's in Physical Education at Swarnim Gujarat Sports University.
SHIVANI BHAGAT
Student Support Executive
An alumna of Ahmedabad University, Shivani has an MBA in HR from the Gujarat Law Society (GLS) University. She nurtures a keen interest in acting, having participated in several theatre events and winning awards for her performances.