Khat Milaap: Heritage Postcard Exchange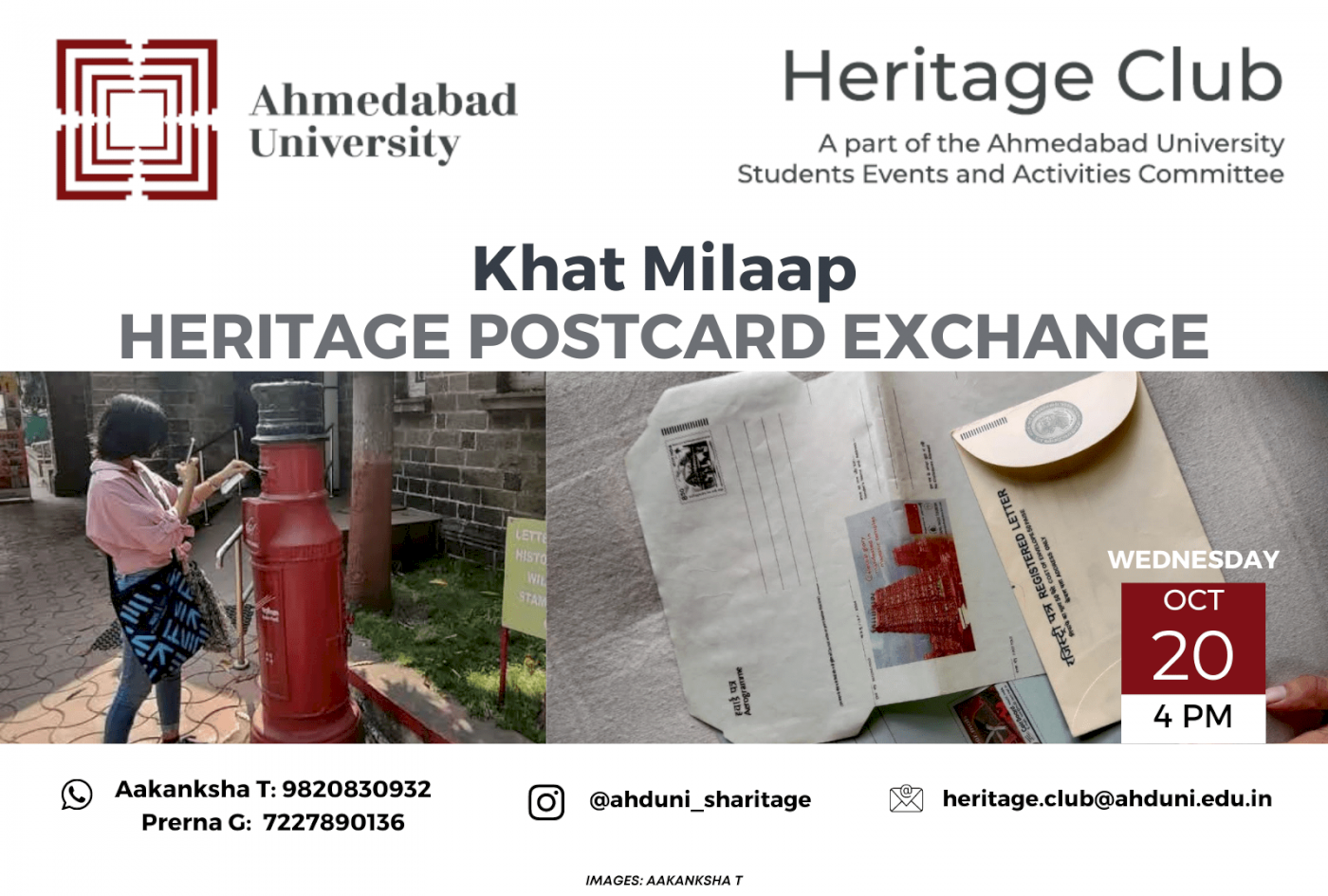 Khat Milaap: Heritage Postcard Swap, organised by the Heritage Club, is our way to encourage students and faculty at the University to spread some handwritten cheer. Organised as a hybrid event on Zoom and in Room 207, School of Arts and Sciences, Central Campus, participants will receive insights into postal heritage. The team will share postcards (specially designed for the event) with participants and engage everyone to share their (idea of) heritage.

Join us in sending postcards and sharing about postal heritage!