Man-Charades 3.0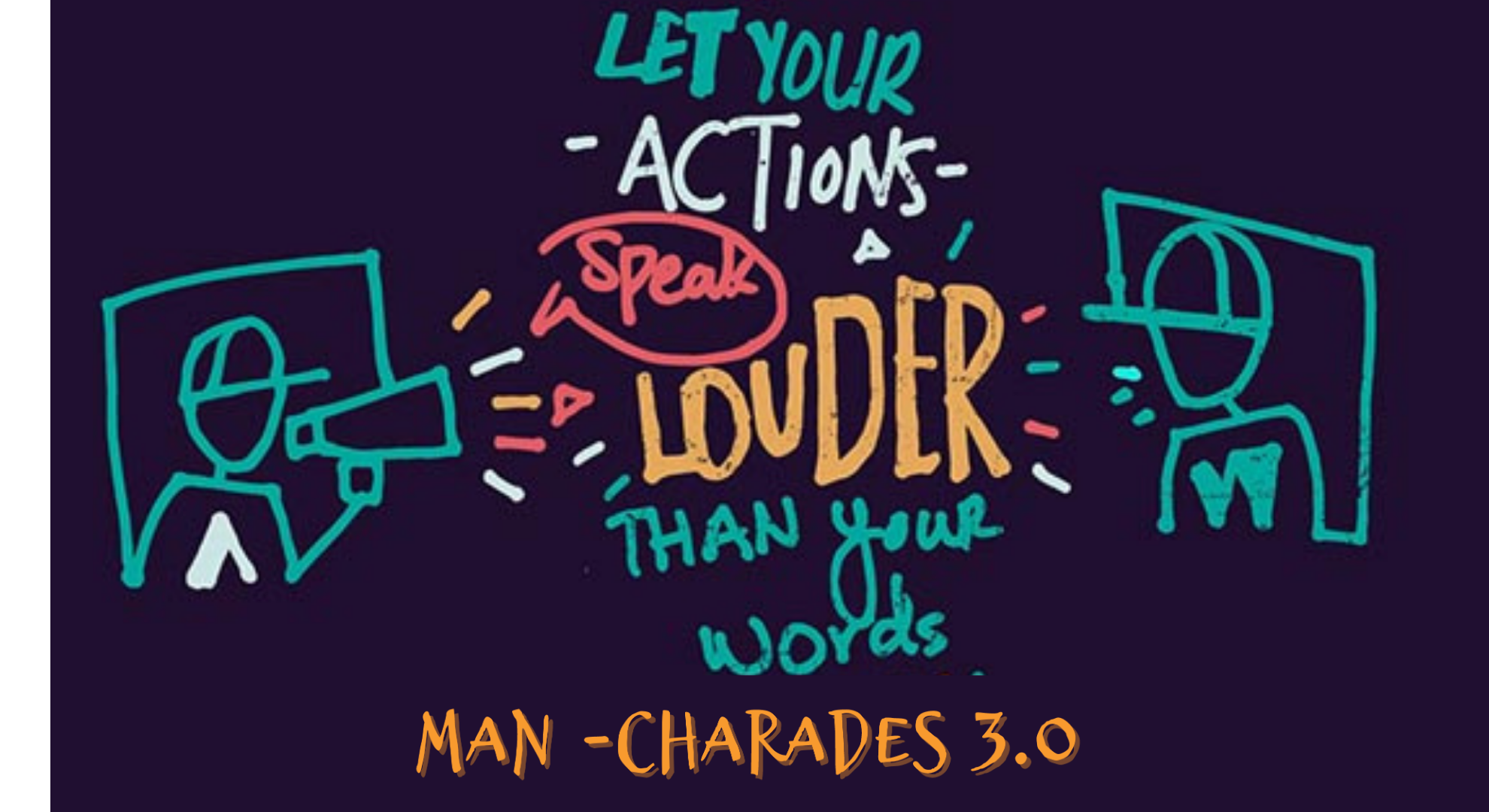 Here is your chance to explore your prediction and strategic decision making skills. We bring you a platform to come together and explore the world of your favourite web-series characters but with a twist ;) The teams would have to guess the names of the characters from their dialogues and play strategically as they place their bets on the acting team. Let's see if you can play along with the twists and turns we have planned for you!
So, what are you waiting for? It's your golden chance to encounter what happens when management meets theatre.
Event Details
Date: 16th January, 2021 (Saturday)
Time: 5 PM onwards
Platform: Zoom Video Conferencing
Participation: Individual or in team of four. In case of individual participation we will help you to form team. Guidelines of the event.