Planet Over Profit 2.0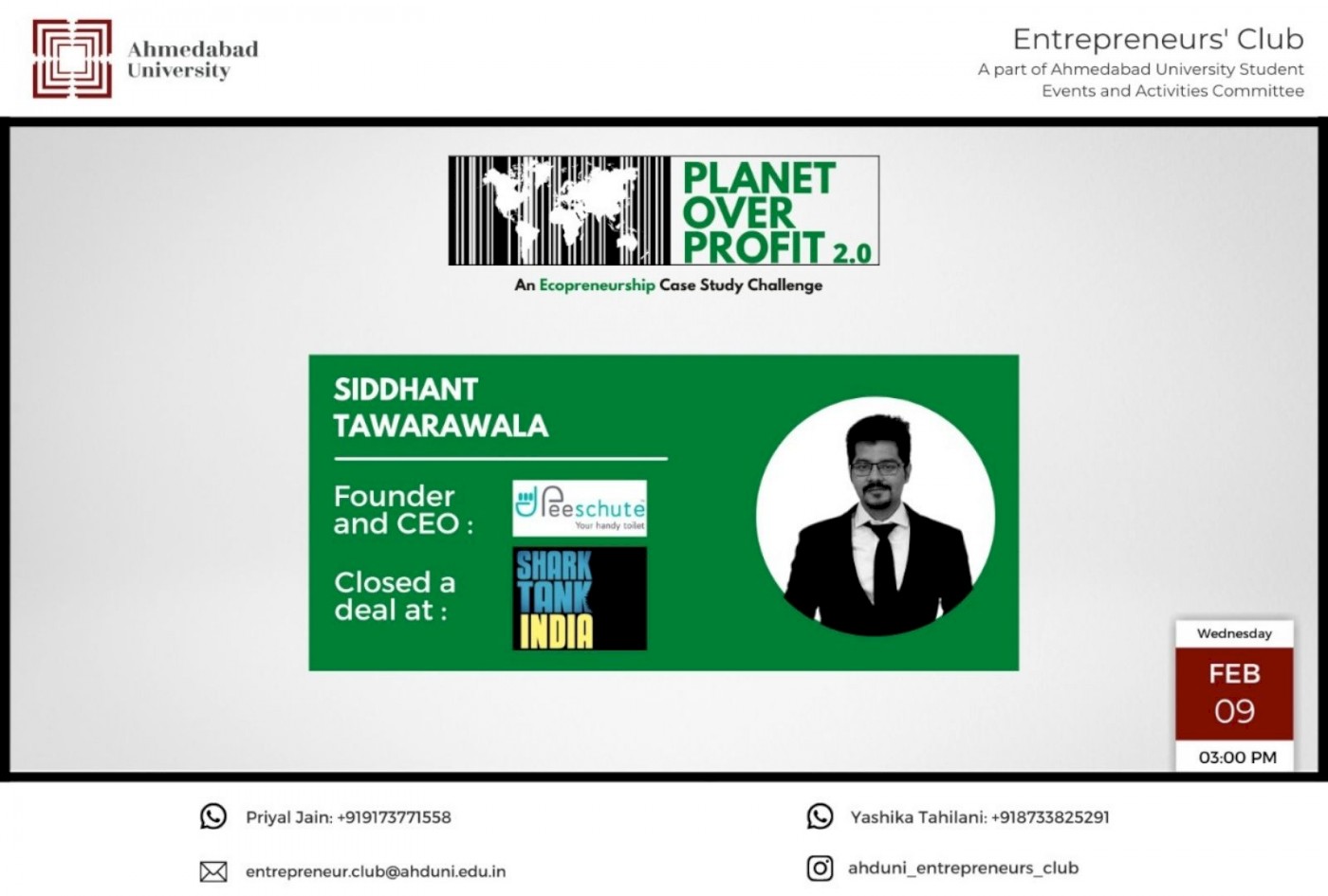 Is that entrepreneur inside you asking for a challenge? Are you someone who is fired up about creating a greener planet? Ahmedabad University has just the right thing for you.
The Entrepreneurs' Club of Ahmedabad University presents to you Planet Over Profit 2.0, an ecopreneurship caselet challenge. Planet Over Profit 2.0 invites young minds around the world to compete with each other and find the best possible outcome for a pressing environmental problem.
This event will enable you to work in small teams of 3-5 members and gain hands-on working experience on real case studies enabling you to sharpen your analytical and problem-solving abilities. Up for grabs is an opportunity to intern at Ahmedabad University's VentureStudio-incubated startup Peeschute plus other perks such as winning certificates and trophies.
Peeschute is an innovative, hygienic and patented unisex disposable urine bag that addresses the lack of clean washrooms and the locomotion disabilities of the elderly, the paraplegic and the bedridden. The startup has created waves recently thanks to an angel deal worth INR 75 lakh on the Indian business reality TV series Shark Tank India with Aman Gupta, co-founder of earphone-manufacturing company boAt Lifestyle.
Date: February 9, 2022
Time: 3 pm onwards via Zoom
This is one opportunity you should grab right away! Register here