About Us
The Undergraduate College oversees the philosophy, structure and implementation of undergraduate programmes at Ahmedabad University. It works with the Schools at Ahmedabad University towards the overall enhancement of the University experience of the students. It contributes in building a student-centric environment by continuously engaging with the students and enabling them with opportunities for academic growth.
The Office of the Dean of the Undergraduate College recommends new academic policies, or suggests revisions for existing policies, based on feedback from students and faculty. While facilitating a right milieu for the academic evolution of Undergraduate Programme students, the Office of the Dean of the Undergraduate College is dedicated to maintaining a high standard of rigour and efficiency in the academic processes.
The Office of the Dean of the Undergraduate College drives the designing, planning and delivery of the Foundation Programme, a unique interdisciplinary academic programme offered to students in their first year at the University. This Programme involves approximately 50 faculty from all Schools. One of the primary goals of the Foundation Programme is to make students recognise that seeking solutions to real life issues requires perspectives from different disciplines.
All students at Ahmedabad University admitted from 2019 are required to complete 30 hours of voluntary work in one semester, or vacation period. This is accomplished through a course on "Engagement with Society" coordinated by the Student Volunteer Programme at the University. The Student Volunteer Programme is managed by the Office of the Dean of the Undergraduate College.
Message from the Associate Dean of the Undergraduate College
Welcome to Ahmedabad University! At Ahmedabad University we believe that the role of undergraduate education is to create well-rounded thinking citizens. In pursuit of this goal, our undergraduate curriculum combines both breadth and depth in an engaging and challenging curriculum.
The undergraduate programme at Ahmedabad University provides for a broad-based education. All undergraduates at the University are required to take courses outside of their discipline as part of their General Education Requirements. Such courses not only expose you to different disciplines and their unique ways of understanding society or nature, but they can also be a welcome break from the many courses in your own discipline. A broader perspective not only contributes to creating a complete citizen, it can often be of great value in your career, later on in life.
The programme of study for each Major ensures that a student covers all the essential topics for the discipline as an undergraduate. Moreover, each student must either complete an Undergraduate Thesis or a group Capstone Project or a Bachelor of Technology Project. This provides you with an opportunity to carry out research and apply what you have learned to solve real-life problems. Given the breadth, depth, and flexibility of the undergraduate programme at Ahmedabad University, we believe that we are creating a unique programme that can be an enriching experience for all students. We urge you to take full advantage of the myriad opportunities at the University, and to spread your wings and fly high!

Vivek Tanavde
Associate Dean of the Undergraduate College
The Associate Dean of the Undergraduate College

The Associate Dean of the Undergraduate College oversees the philosophy, structure and implementation of the Undergraduate Programme. His office works to create an academic programme that is challenging and engaging for students at the University.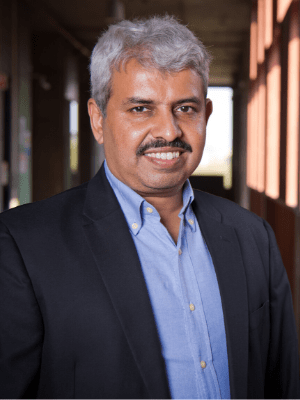 Professor Vivek Tanavde
Associate Dean of the Undergraduate College
Associate Professor, School of Arts and Sciences
Professor Vivek Tanavde joined Ahmedabad University in 2017. Prior to this, he was a Principal Investigator at the Bioinformatics Institute, Singapore for more than 10 years. He was also heading the Hematopoietic Stem Cell Lab at Reliance Life Sciences, Mumbai where his work focused on developing mesenchymal stromal cell based therapies for cardiac and neuronal disorders. From 1999 to 2002 he was a post doctoral fellow with Dr. Curt Civin at the Sidney Kimmel Cancer Centre, Johns Hopkins University working on expansion of hematopoietic stem cells from umbilical cord blood. Professor Tanavde obtained his PhD from the Cancer Research Institute, Mumbai (1999) in Applied Biology. He was also the Secretary of the Stem Cell Society, Singapore for 5 years & serves on the education committee of the International Society for Advancement of Cytometry (ISAC).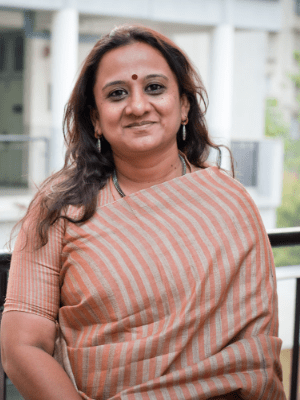 Professor Saptam Patel
Assistant Dean of the Undergraduate College
Professor Saptam Patel has been a faculty member in the area of Communication since 1999. She graduated from St. Xavier's College, Ahmedabad and obtained her MA, MPhil as well as PhD from the School of Languages, Gujarat University, Ahmedabad. Her area of research is multidisciplinary in nature and she has worked on English Literature, Gender, Fine Arts and Women's Writing.
She did her Fine Arts study at Sheth C N College of Fine Arts. She has been a member of a group of women artists called 'Expressive Eight' and has exhibited at Jehangir Art Gallery-Mumbai, Rabindra Bhavan-Delhi, Ravishankar Raval Kala Bhavan, Marvel Art Gallery, Hutheesingh Visual Art Gallery, Contemporary Art Gallery – Ahmedabad, Chandigarh as well as internationally.