Website Making Challenge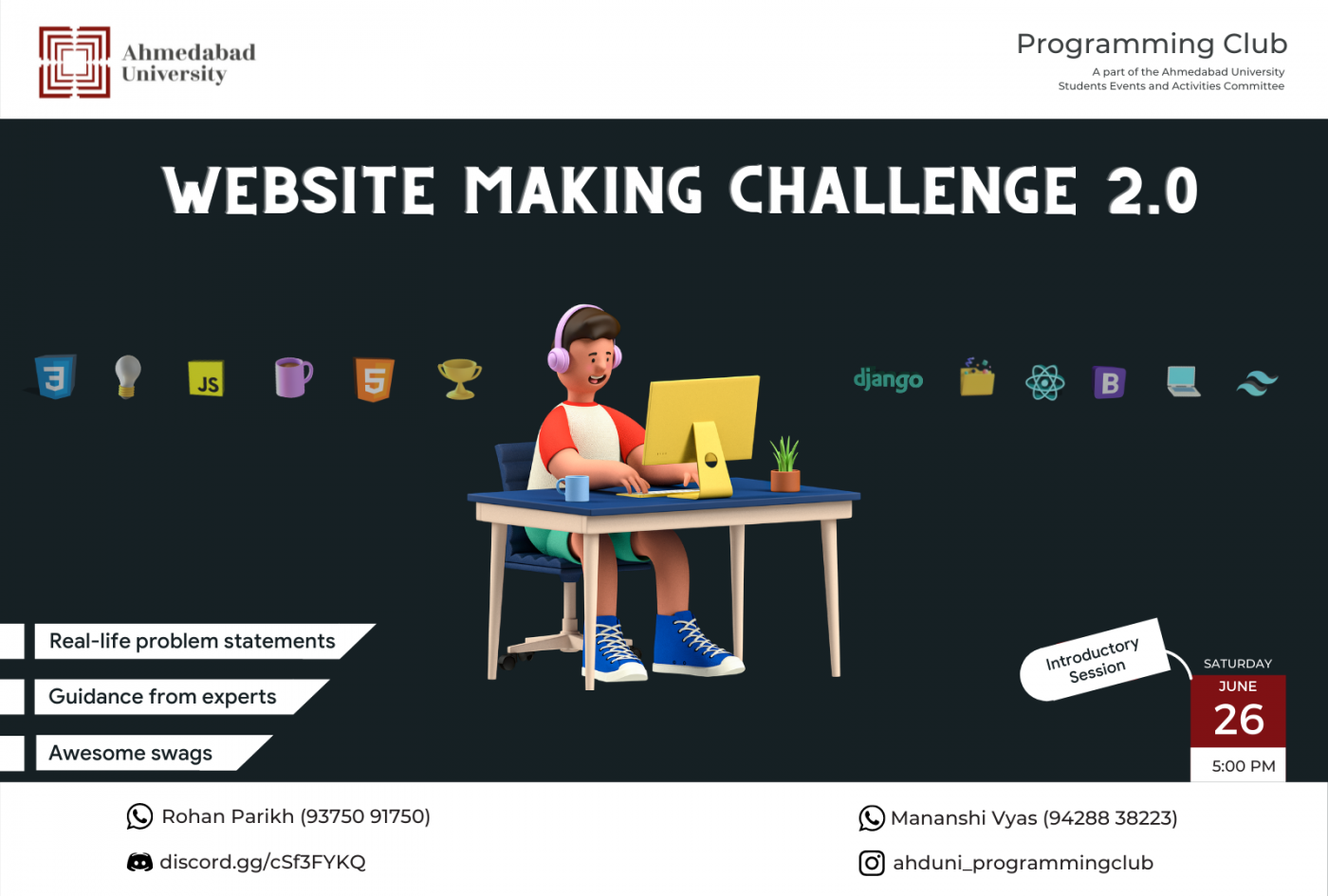 "If your business is not on the internet, then your business will be out of business" ~ Bill Gates
Greeting Developers!
After observing immense participation in the Website Making Challenge (WMC) last year, we are back with "WMC 2.0"!!
This time we would be following a format wherein you can attend workshops on various topics and tools used to develop a website. You can participate as a lone wolf or in a team of two and build an amazing website.
Out of the given problem statements you can choose any one of your liking and mentors would help you in your development journey.
Winners would be awarded exciting prizes and some secret benefits. Do keep in mind that this event is especially for those who want to learn how to develop websites or want to hone their skills.
Registration link: - https://forms.gle/sXehZ614eKdf3Xex6
Introductory session: 5:00 PM 26/06/2021, Saturday
Wear your creative hat and be ready to learn and build a stunning website in a period of 28 exciting and insightful days!!