21 April 2022
A Thumping Victory for our Shuttlers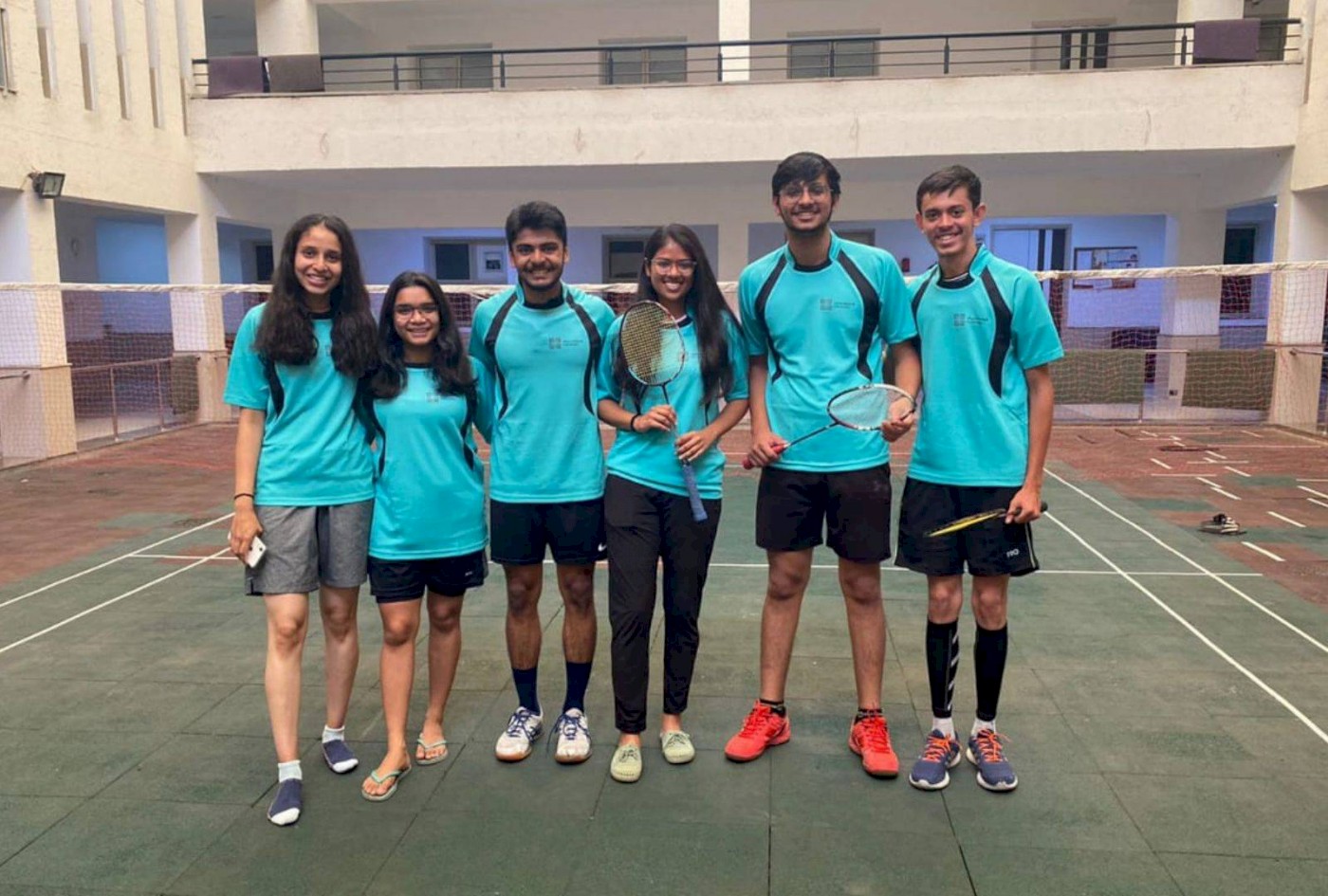 Next to zero practice during the pandemic and no prior interaction among teammates either. Yet, through an intra-university event, the sports club at Ahmedabad University put together a team of six shuttlers who were district and national-level players individually for the VIAJE Fest badminton event at Karnavati University held over March and April 2022. It was an effort worth taking. 25 colleges and universities from across Ahmedabad took part in the tournament which required the teams to play multiple matches to advance in the rankings. Ahmedabad University's fledgling team won the VIAJE Fest 2022 badminton event defeating hosts Karnavati University to lift the cup.
One of the team members, Sakshi Jhaveri, a state-level player who has recently won the Silver in the Khel Mahakumbh at the district level, says, "Our semi-final matches against Nirma University were the most difficult. Their players were highly competitive, and winning against them was almost as though we had cleared the finals. We had to fight until the last point to secure our berth in the top two." Psychologically, she says, the finals were more challenging because Karnavati had the home advantage, and the entire crowd was rooting for its team.
Having won this tournament, the players are raring to go for others. "Before the pandemic, we didn't even have a team to go with. Now we do, and we are a force to reckon with, " she says triumphantly.
The Badminton Team
Sakshi Jhaveri, BA Hons with Major in Psychology, School of Arts and Sciences, Class of 2023
Hemil Shah, BBA Hons with Major in Marketing, Amrut Mody School of Management, Class of 2024
Mahim Thakkar, BBA Hons, Amrut Mody School of Management, Class of 2025
Anushka Shah, BBA Hons with Major in Accounting and Finance, Amrut Mody School of Management, Class of 2025
Sujal Ghatta, BBA Hons, Amrut Mody School of Management, Class of 2025
Khushi Shah, Integrated MBA with Major in Family Business and Entrepreneurship, Amrut Mody School of Management, Class of 2026