World Environment Day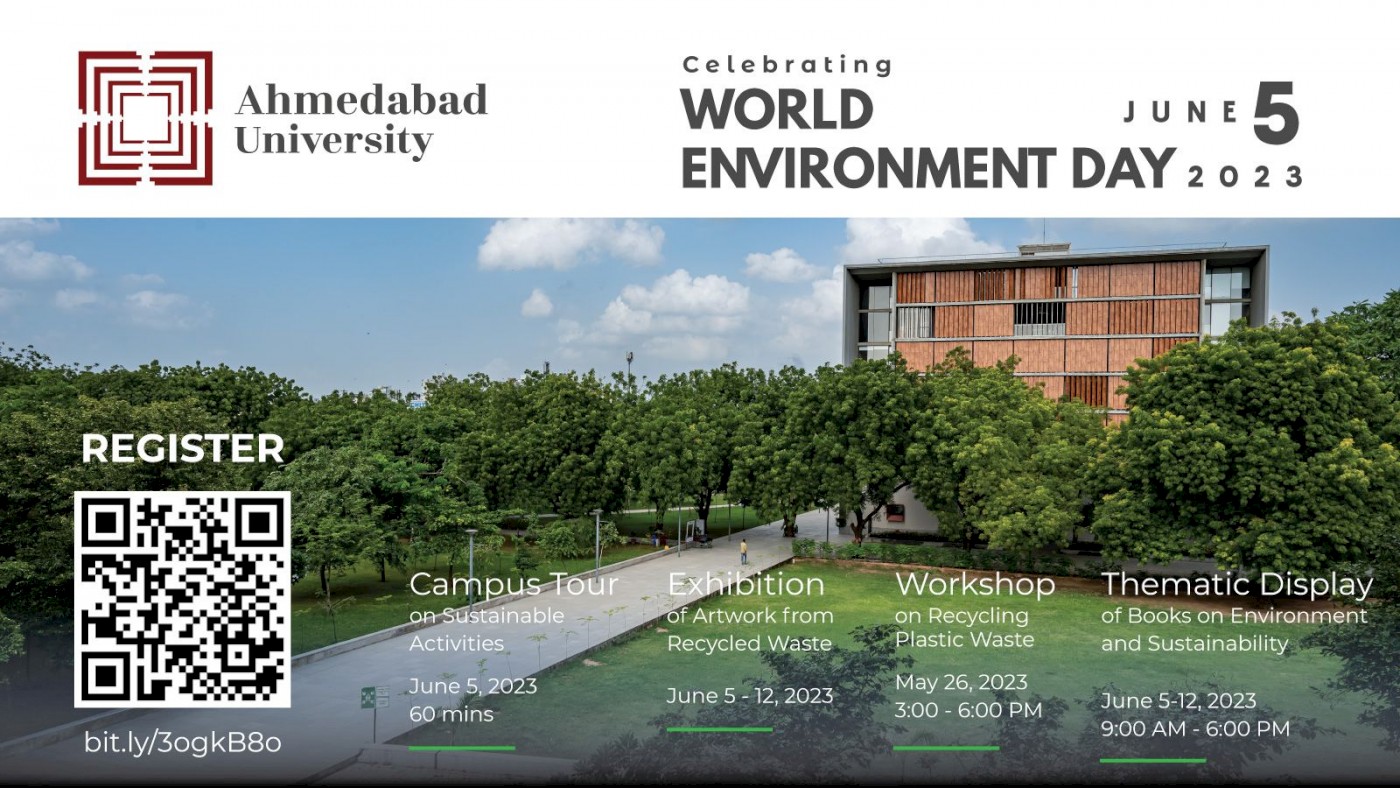 Did you know?
Reducing energy consumption and emissions is one of your University's top priorities?
We generate 1 MW of solar power daily?
The Arboretum project initiated in 2018 has about 800 trees which work as an interconnected system for local biodiversity?
The stepwell connects 9 recharge wells on Campus out of a total of 45 recharge wells?
Get a chance to put this in perspective and be a part of creating awareness on sustainability solutions this World Environment Day (WED).
Join the University Library System in the following activities organised as part of the WED celebrations on June 05, 2023.
Activity 1: Campus Tour on Sustainable Activities
Register for a sustainability tour on Campus, organised by Campus Operations, to discover everything your University does as part of its sustainability action plan.
Date: June 05, 2023 (Monday)
Venue: Central Library, GICT building
Duration: 60 minutes
Activity 2: Workshop on Recycling of Plastic Waste
Participate or educate as a resource person in this workshop organised by the University Library System on recycling of plastic waste.
Topic: Recycling of Plastic Waste
Date: May 26, 2023
Time: 3:00 PM to 6:00 PM
Venue: Creativity Hub, Basement, Central Library, GICT Building
Activity 3: Exhibition of Artwork from Recycled Waste
Make the most of this fabulous opportunity to showcase art from recycled waste at this art-from-waste initiative.
Last Date of Submission: June 01, 2023 (Thursday)
Exhibition period: June 5 -12, 2023
Activity 4: Thematic Display of Books on Environment and Sustainability
Date: June 5 -12, 2023
Time: 9:00 AM to 6:00 PM
Venue: Basement, Central Library, GICT Building
Please click here for the complete list.