18 February 2022
VentureStudio and TiE Ahmedabad Angels sign MoU; Big Boost for Gujarat Startups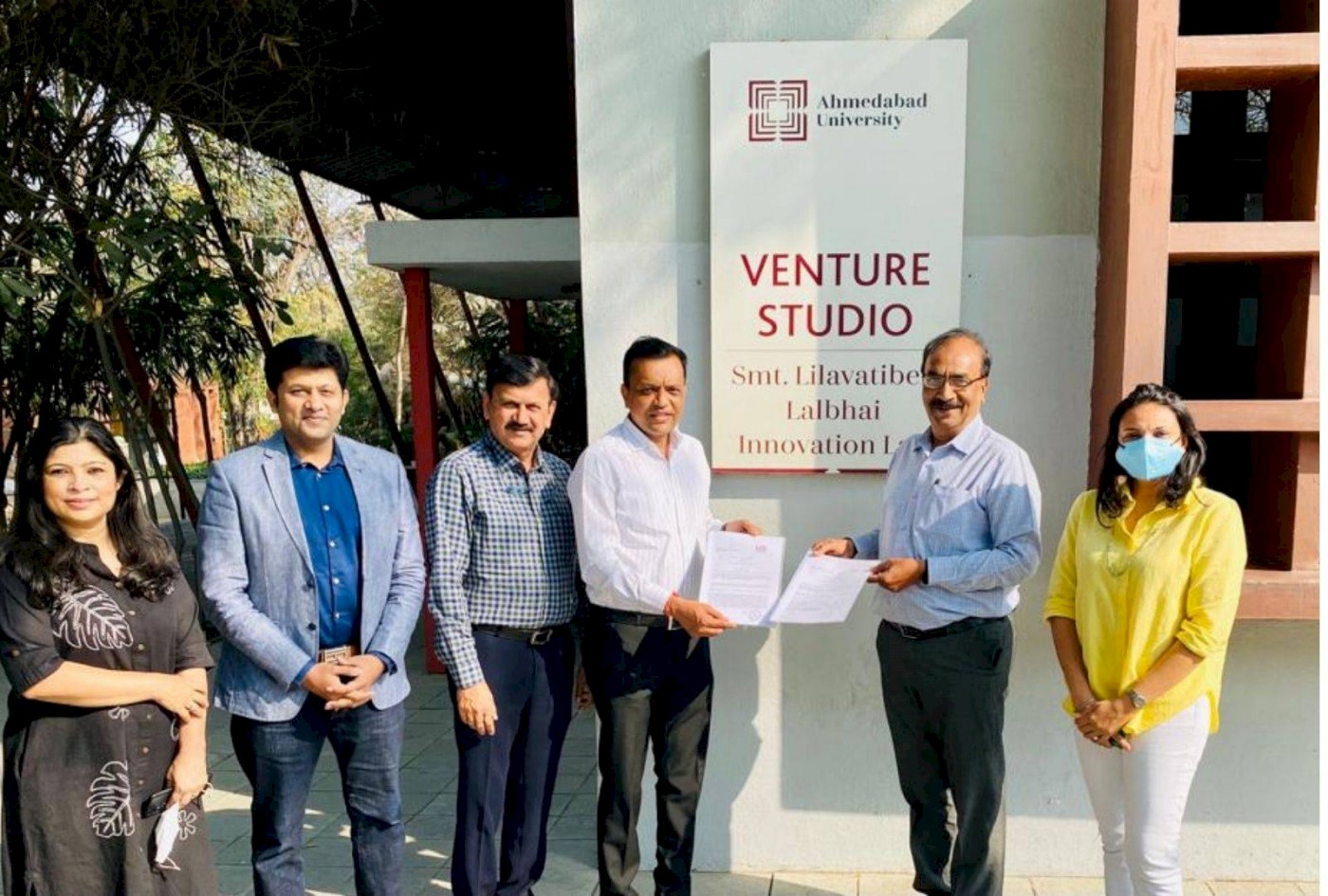 Furthering its steadfast commitment as an entrepreneurial hub, VentureStudio signed an MoU last month with The Indus Entrepreneurs' Ahmedabad chapter - TiE Ahmedabad Angels. The MoU seeks to strengthen Gujarat's startup ecosystem through research, innovation and investments. Ahmedabad University Support Foundation's VentureStudio has emerged as one of the hotbeds for startups in the state of Gujarat with several of its incubatees - Pragmatech Healthcare, Peeschute and Xovian Aerospace, among others - scaling new heights.
The MoU was signed by Mr B M Shah, Registrar, Ahmedabad University, and Mr Vaibhav Shah, Chair TiE Ahmedabad Angels in the presence of Ms Tanvi Rangwala, CEO, VentureStudio, and Committee Members of TiE Ahmedabad Angels - Mr Aasit Shah and Mr Nirav Shah.
VentureStudio and TiE will utilise their diverse and complementary skills to strengthen the State's startup ecosystem. TiE Angels brings together promising early stage companies and exposes them to serial entrepreneurs, high tech executives and other professional investors. VentureStudio will play a vital role in the incubation stage and the grooming of entrepreneurs, thereby helping them translate the incubation idea into a viable business model.
TiE Global is a non-profit organisation founded in 1992 in Silicon Valley that supports entrepreneurs throughout the entrepreneurial cycle by mentoring them, helping them build networks, educating them, assisting in sourcing funds and incubating their ideas.