24 September 2023
Ahmedabad University's BCom (Hons) and BBA (Hons) Programmes Accredited by Association of Chartered Certified Accountants to Offer Students a Globally Recognised Qualification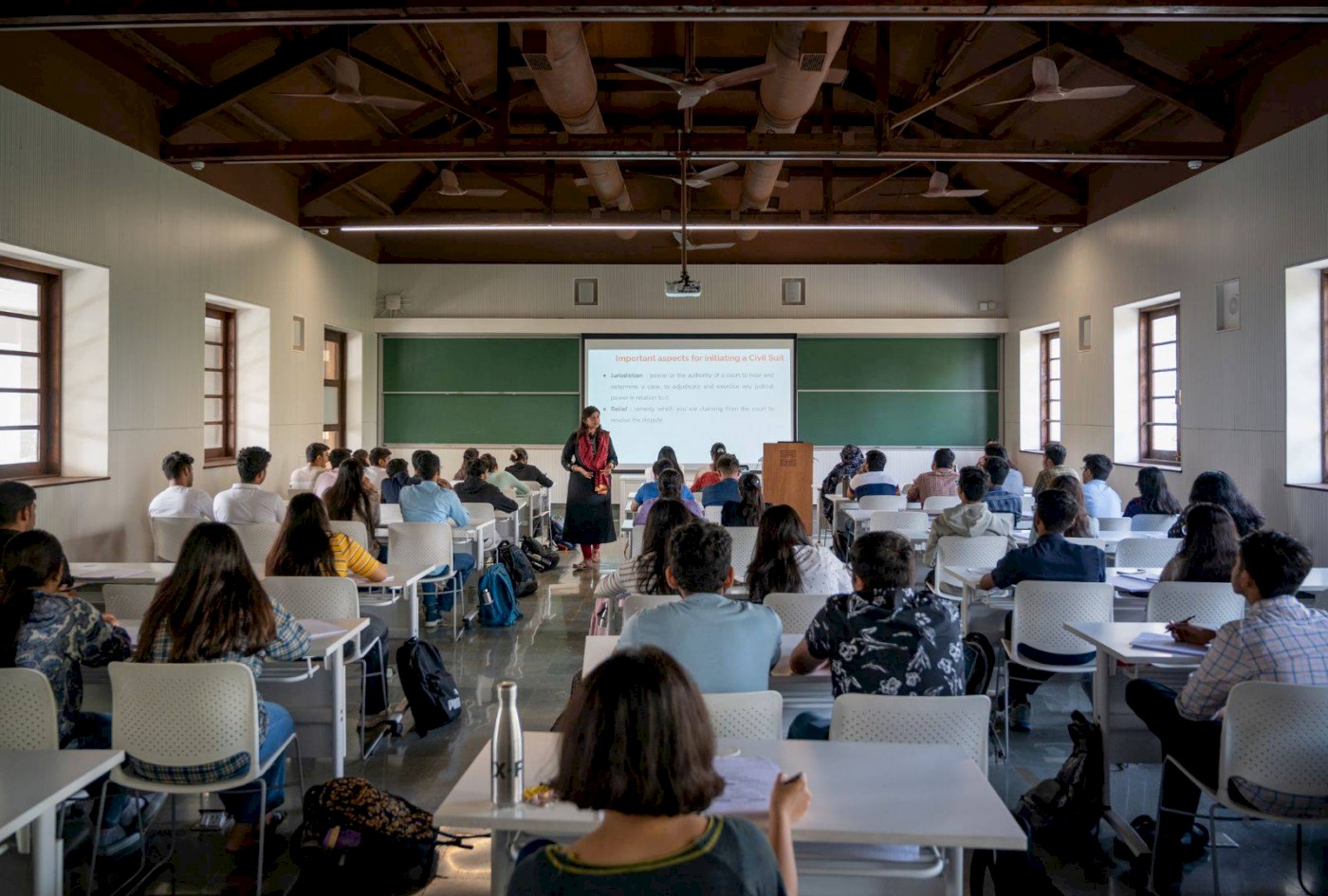 Students of BBA (Hons) and BCom (Hons) programmes at Ahmedabad University can now earn a globally recognised qualification with their undergraduate education at Ahmedabad. Offered at Amrut Mody School of Management, the two programmes have been distinguished with a special accreditation by the Association of Chartered Certified Accountants (ACCA) UK that allows our students nine paper exemptions. The curriculum for the exempted papers is embedded in our curriculum and students can complete the remaining 4 out of a total of 13 papers concurrently with their undergraduate degree. The classes are run on Ahmedabad Campus through professional trainers from ISDC, the approved learning partner of ACCA in India.
ACCA has a long-standing association with Ahmedabad University since 2014. As a university partner of ACCA, our BCom (Hons) programme was accredited in 2014 and subsequently our BBA (Hons) programme in 2019. Through this collaboration, our students were able to claim six exemptions out of the total 13 papers in the past.
Our BCom (Hons) and BBA (Hons) programmes are integrated and embedded with the ACCA syllabus and lead to ACCA, the global body for professional accountants. Over 150 students have enrolled in ACCA with Ahmedabad University and are pursuing rewarding careers in the fields of accountancy, finance, and management, both in India and globally.