17 July 2022
Vidit Vaywala to Study Information Systems at the University of Maryland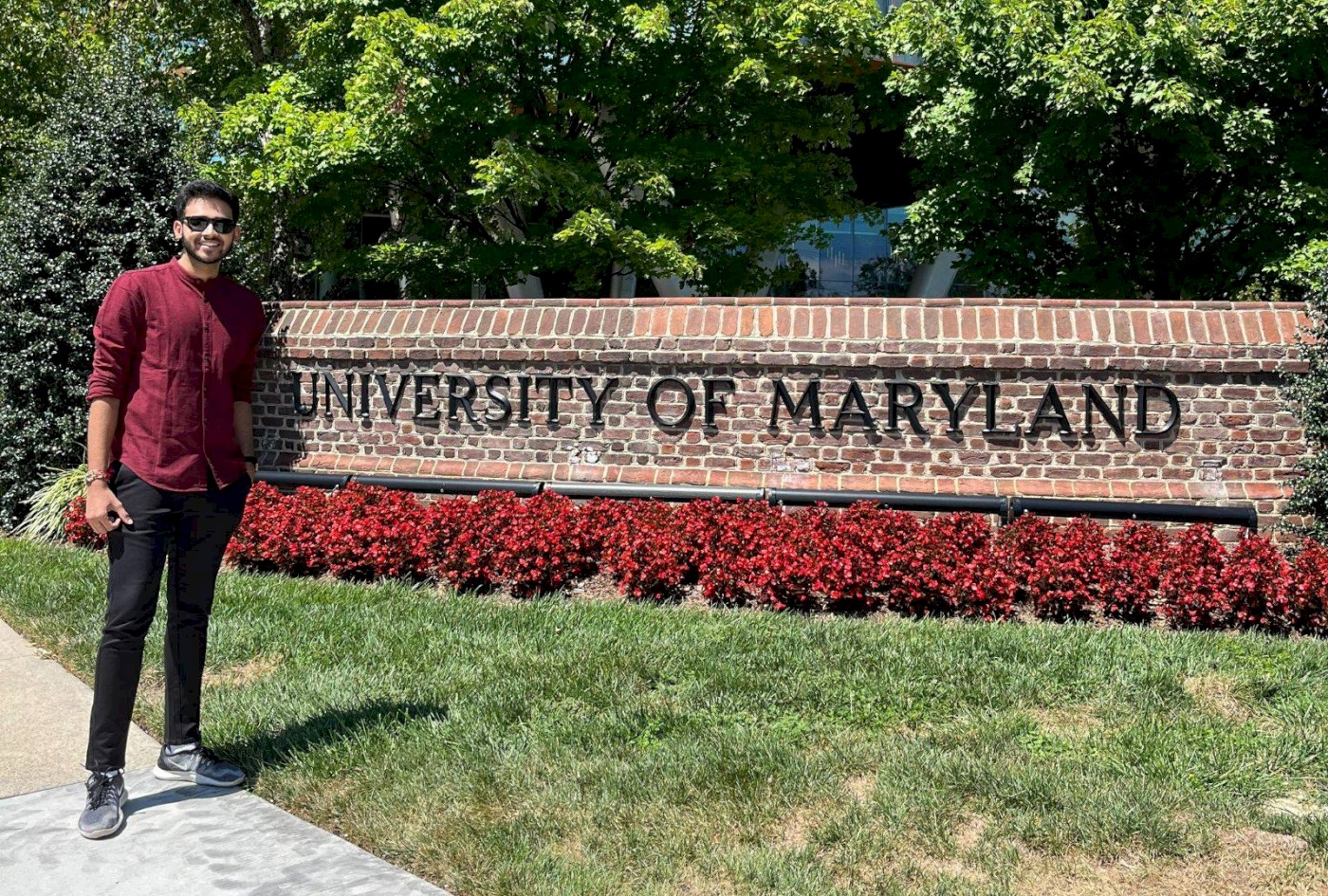 Vidit Vaywala, BTech in Information and Communication Technology, Class of 2022, School of Engineering and Applied Science, has joined the University of Maryland, College Park, for its 18-month Masters of Science in Information Systems programme.
For Vidit, Ahmedabad University's project-based learning approach has been a strong motivator throughout his undergraduate years. "I have been able to upskill myself due to the project-based learning approach followed at Ahmedabad," he says. In his 3rd Semester Environmental Science course, Vidit built an e-dustbin that separates metallic and non-metallic waste. Later, in his 6th Semester, he created a Personal Finance Manager app as part of the Software Engineering course and a Chatbot that answers FAQs about Ahmedabad University for the Natural Language Processing course. His experience as a Teaching Assistant in Object Oriented Programming during the Winter Semester 2022 also complemented the project-based learning. "It was a very compelling and exciting experience for me to handle students and manage the backend," he says.
Vidit says he was drawn to the University of Maryland since he had visited the place in 2019 as a tourist. "On that trip, I got a chance to interact with the faculty and alumni community there which got me deeply interested given my passion for data science and analytics. The ranking, reputation, and philosophy of Maryland drove me there. I look forward to solving real-life business case studies using the latest analytics tools," he says.