9 November 2022
SHODH Scholar Vrunda Gadesha Develops Mahabharata Vocabulary Using Natural Language Processing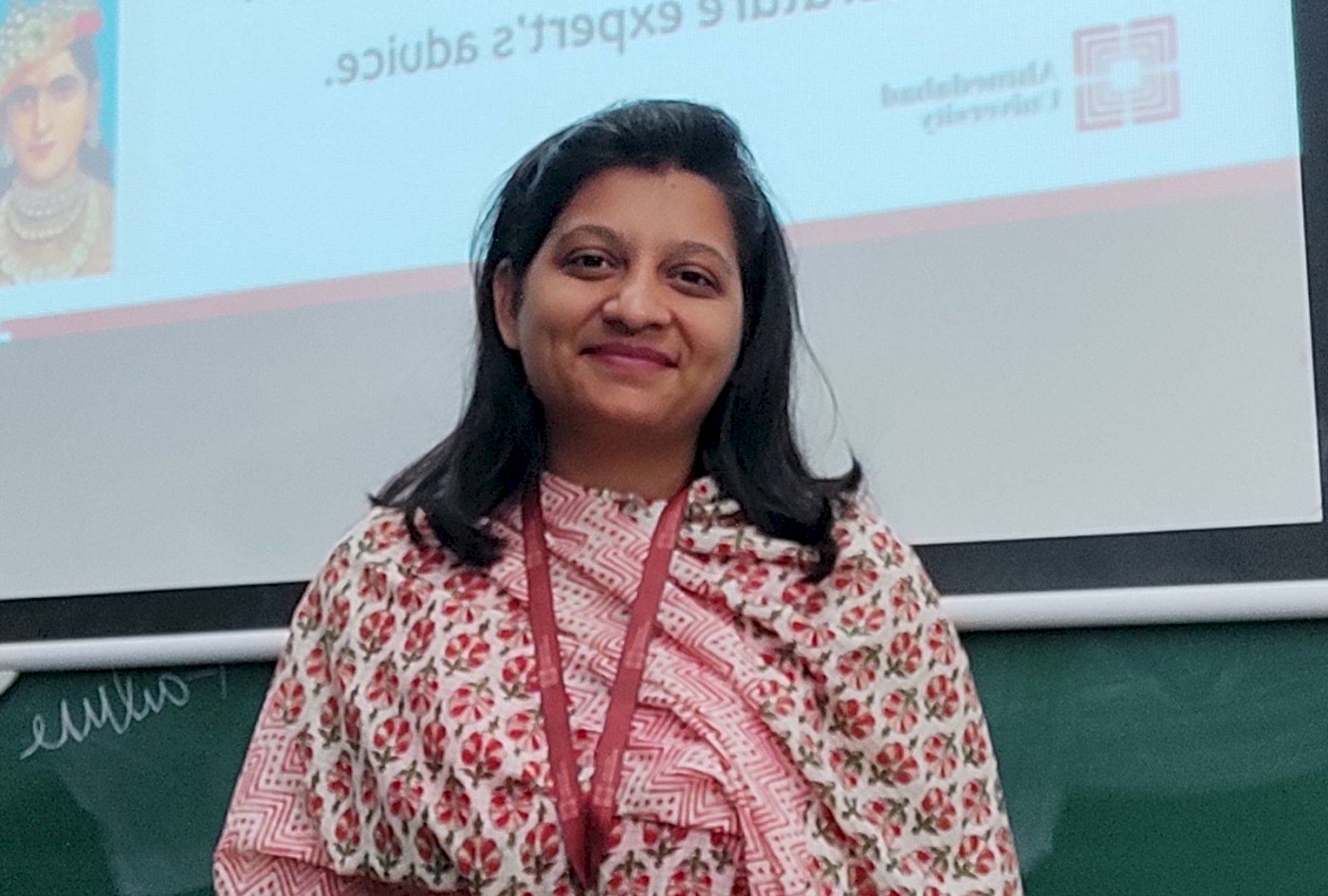 Vrunda Gadesha was always drawn to the Mahabharata, its characters, and the nuances of the epic literary work. Last year, the PhD Student in Computer Science and Engineering at the School of Engineering and Applied Science, received the ScHeme Of Developing High Quality Research (SHODH) Scholarship from the Education Department, Government of Gujarat. The Scholarship supports the research of identifying the analogy framework based on Industry 4.0 competencies between professional resumes and characters from Mahabharata.
At the ICT4SD conference this year, she presented her study on Estimating Related Words Computationality Using Language Models from the Mahabharata. Through her study, Vrunda has developed a Mahabharata vocabulary using the Word2Vec algorithm which can provide the most similar words from the literature. "My aim is to identify the qualities of Mahabharata characters which can be mapped to the real-time for various perspectives along with 4IR/Industry 4.0 standards. In addition to this, my study will help content creators, text generators, or storytellers who are looking forward to Mahabharata and Mythology, and for understanding the qualities of the Mahabharata's characters by extracting similar words to them using behavioural aspects," she explains.
Vrunda has been conducting her research under the guidance of Keyur Joshi, Assistant Professor, and co-supervised by Shefali Naik, Assistant Professor, School of Engineering and Applied Science.