17 July 2023
Sanjay Chaudhary and Mehul Raval's Book Analyses Digital Transformations in Agrarian Sector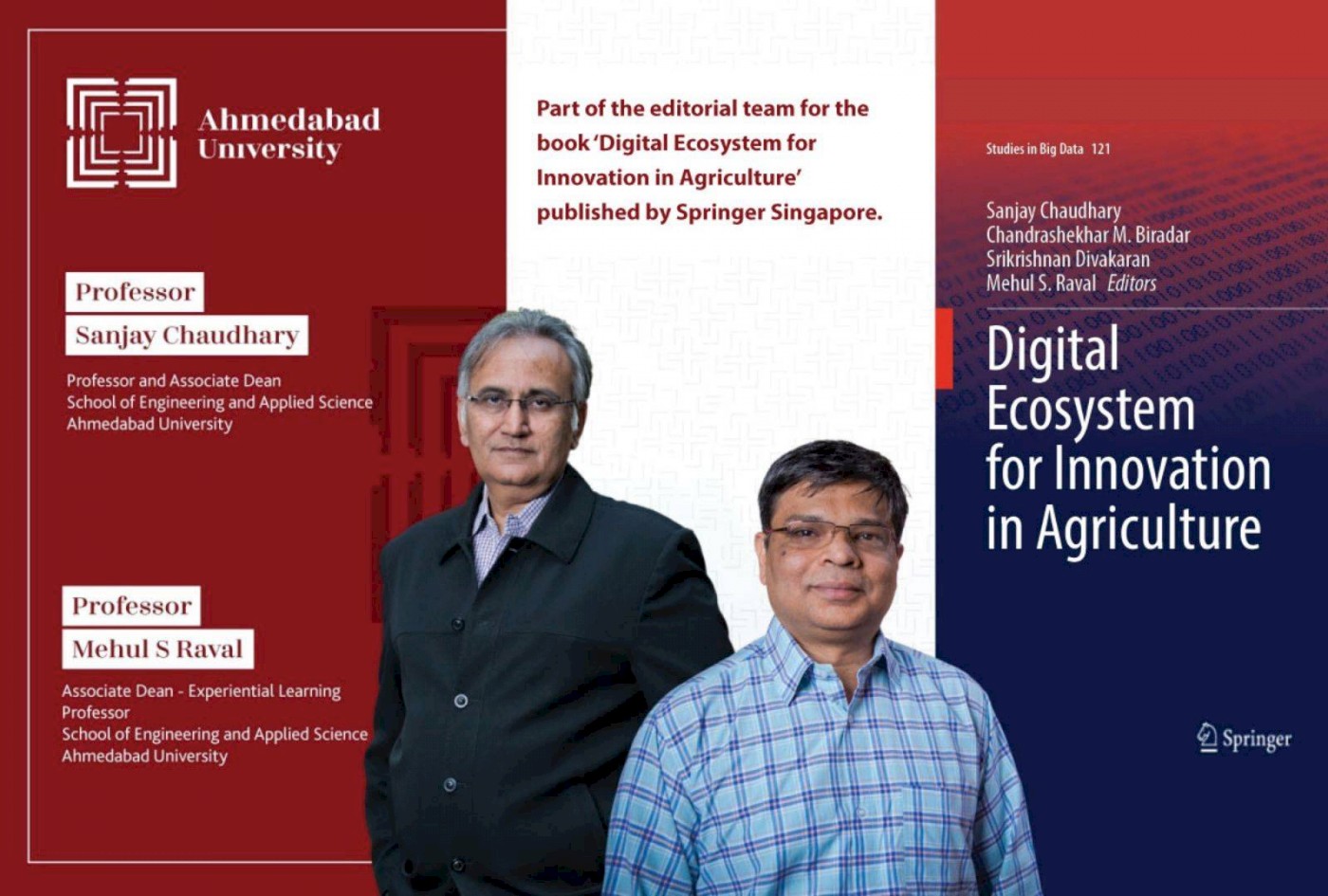 With the world population projected to reach 9.8 billion in 2050, the use of Data Science in agriculture has gained significant ground. There is an immediate need to pilot innovative ideas for collecting data on soil, water tables, and minerals, and use prediction methodologies for climate changes. A new book, Digital Ecosystem for Innovation in Agriculture, brings together the perspectives and the latest findings in the areas of digital ecosystem for innovation in agriculture by a group of top academicians across the world. Co-edited by Sanjay Chaudhary, Professor and Associate Dean, School of Engineering and Applied Science; and Mehul Raval, Professor and Associate Dean of Experiential Learning, School of Engineering and Applied Science, along with other domain experts, the book understands geospatial, data science, agricultural, and environmental sciences in the context of innovation in agriculture. Professor Chaudhary has contributed to the spatio-temporal data science perspective while Professor Raval has contributed to the computer vision, image processing, and deep learning viewpoints.
Professor Chaudhary said, "Our book provides readers with an overview of the frameworks and technologies involved in the digitalisation of agriculture, as well as the data processing methods, decision-making processes, and innovative services/applications for enabling digital transformations in agriculture."
Professor Raval said, "We reckon it will help planners, policymakers, and extension scientists plan and sustainably manage agriculture and natural resources. It is unique for it binds the state-of-the-art use of data science concepts and applications. It provides detailed insights to undertake large-scale projects dealing with digital agriculture.
The book has been published by Springer and is the second in a two-part series, the first being, Data Science in Agriculture and Natural Resource Management.