21 August 2023
Pragnesh Patel Presents Study on Crop Yield Prediction Based on Deep Learning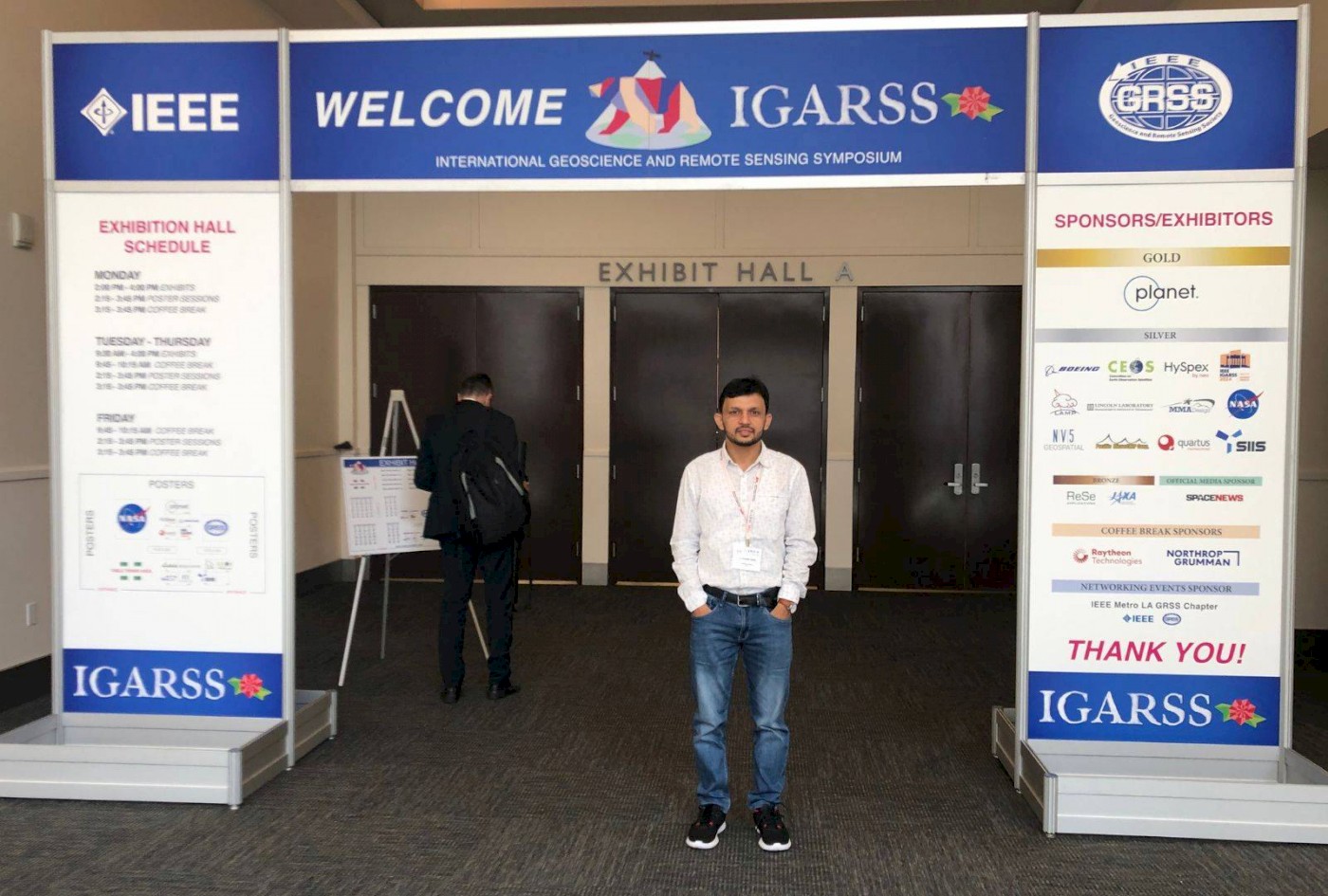 Pragnesh Patel, PhD Scholar, School of Engineering and Applied Science, presented his paper at the recent IEEE International Geoscience and Remote Sensing Symposium (IGARSS 2023) organised by the IEEE Geoscience and Remote Sensing Society (GRSS) in Pasadena, California, USA. His paper titled, Crop Predictive Insights: The Synergy of Deep Learning, Multi-Source Satellite Imagery and Weather Data, discussed the influences of weather on crop yield prediction by applying two deep learning-based approaches – CNN-LSTM and CNN-RNN on multisource satellite images (MODIS and Landsat-7 images) and weather data.
Crop yield prediction is the process of predicting yield based on different data. Crop growth depends on many factors such as soil, gene type, farm practices and especially, weather, which plays a significant role in the crop yield. In his study, Pragnesh reviewed existing literature reviews on crop yield prediction and the correlation of weather and crop yield and discussed the challenges, providing possible solutions. His research work was supervised and guided by Sanjay Chaudhary, Professor and Associate Dean, School of Engineering and Applied Science, and Gaurav Somani, Assistant Professor, Central University, Rajasthan.
IGARSS is the flagship conference of the IEEE GRSS aimed at providing a platform for sharing knowledge and experience on recent developments and advancements in geoscience and remote sensing technologies.