11 June 2022
Learning Engineering and Leadership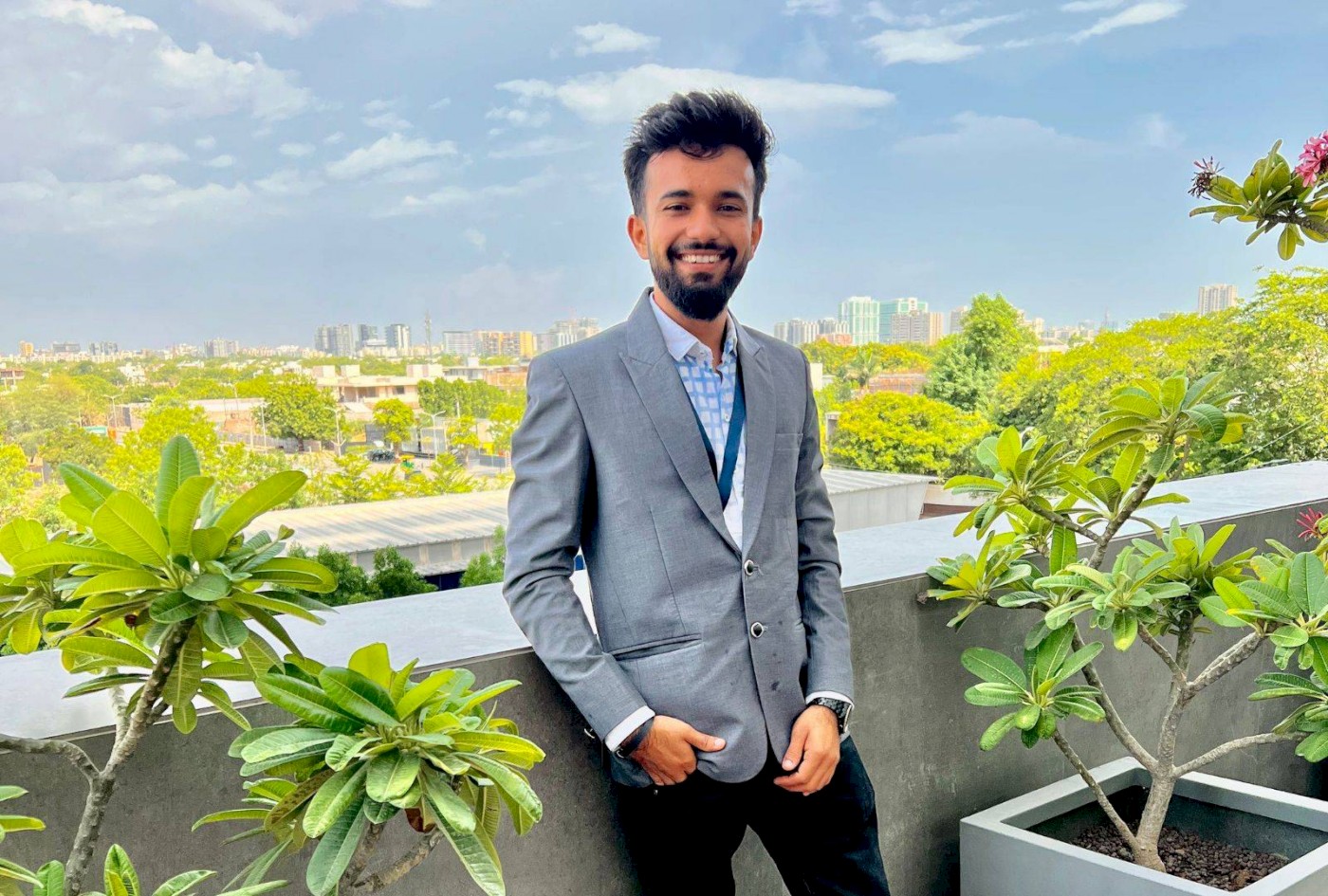 When Parth Patel, BTech with Major in Chemical Engineering, Class of 2022, School of Engineering and Applied Science, was in his first year at Ahmedabad University, the Student Chapter of the prestigious American Institute of Chemical Engineers (AIChE) was just being set up at the University, and he decided to join in. Little did he know then that it would become a part of his personality through his graduating years. Parth took on the roles of Events Head and K-12 Coordinator in 2019-20, then became the Vice-President and ESC Representative in 2020-21. Parth was instrumental in helping the Chapter win the 2021 AIChE Outstanding Sister Chapter Award along with the AIChE New Jersey Institute of Technology Student Chapter, making it the first Asian AIChE chapter to receive the award.
Highlights of Parth's Association with AIChE
Elected to the Executive Board as the Programming Director (2020-2021) of AIChE's Global Executive Student Committee, the Institute's only student-run committee that works closely with AIChE's US Headquarters and handles all of the 360 AIChE Student Chapters globally.
Appointed to the Task Force (2021-2022) by the AIChE's former Executive Director and CEO, June Wispelwey, and AIChE's Board of Directors to work closely with the Student Chapter Committee (SCC) and AIChE staff members to formulate new by-laws for the AIChE Executive Student Committee.
Appointed as the Organising Committee Head of AIChE's first-ever hybrid Student Regional Conference' Alchemy' in 2021.
Appointed Founder Member of the Federation of All the Indian AIChE Chapters (FAIAC), a federation for all the AIChE Indian chapters and Chemical Engineering students to come together and work for a better future.
Received the 2019 AIChE Freshman Recognition Award and the 2020 AIChE International Student Chapter Leadership Development Award.
For this graduating engineer ready to take on complex industry problems, the parallel worlds of the School of Engineering and Applied Science and AIChE have brought tremendous experience and insights into the real world. "Being a part of this acclaimed global organisation was a wonderful experience, and I have only the University and my School to thank for this exposure. It helped me hone my leadership and management skills, and also deeply understand the working of a professional organisation," he says.