27 March 2023
Engineering Students Awarded at B&R Open Automation Challenge 2023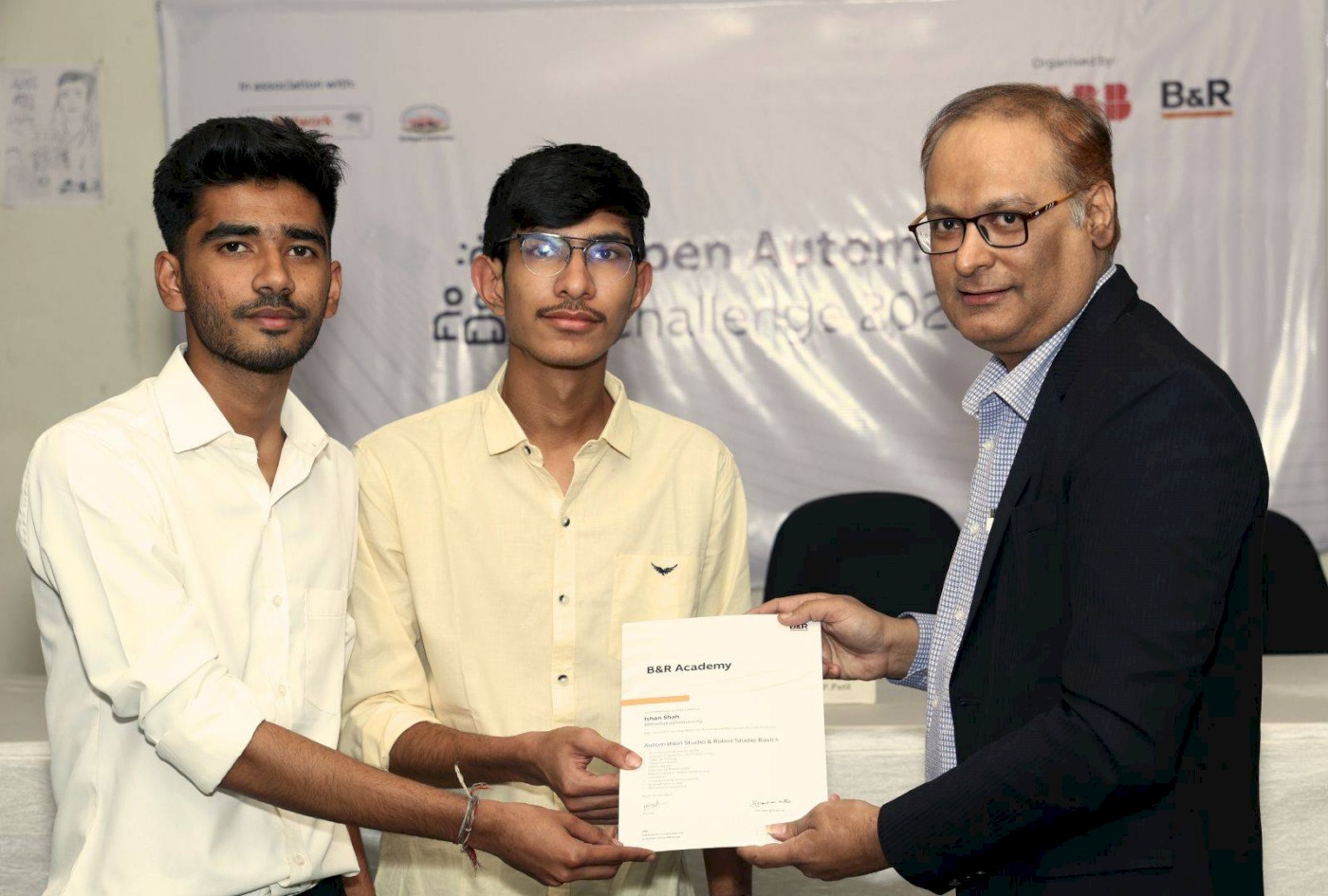 For Ishan Shah and Dev Bhaglani, final year students of Mechanical Engineering from the School of Engineering and Applied Science, automation logic has always been an area of core interest. "Automation improves efficiency and cuts damages and costs. It is a critical need for industry," says Ishan. The duo recently won the second runners-up award in the B&R Open Automation Challenge 2023, organised by B&R Industrial Automation, the Austria-based organisation involved in automation and process control technology. Under the mentorship of Akhand Rai, Assistant Professor, School of Engineering and Applied Science, the students developed Manifest Logistics Management System, an automation logic for Warehouse Management.
Dev says, "Managing incoming and outgoing goods and products becomes simplified and efficient with Warehouse Management. It eases work by sorting and distributing goods efficiently along with easier detection and location of goods in the warehouse. Through learnings drawn from previous courses we took at the University and conversations with officials involved in industry, we realised how warehouse management needs to be automated."
The pan-India competition challenged engineering students interested in developing innovative ideas focusing on automation, robotics, IoT, data, and cloud-based solutions and witnessed 106 teams compete with each other.
Ishan says, "The Open Automation Challenge was a remarkable experience. We were allowed an opportunity to learn from best-in-class experts, collaborate with talented professionals from around the world, and push the boundaries of what is possible in this rapidly-evolving field."