14 June 2021
Ahmedabad University Student Clinches Gold Medal with Article on Autonomous Driving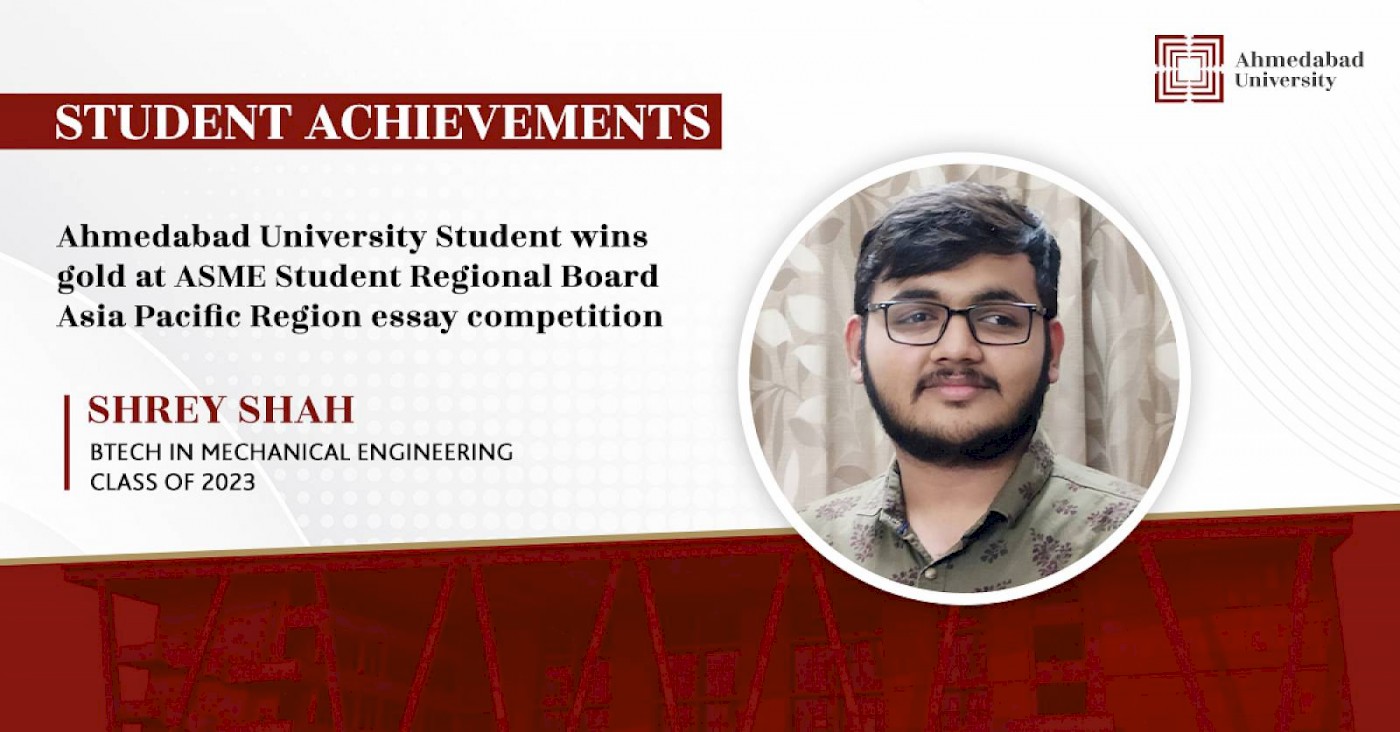 Shrey Shah, a third-year Mechanical Engineering student at the School of Engineering and Applied Science bagged a gold medal in an article writing competition organized by the American Society of Mechanical Engineers (ASME) Student Regional Board Asia Pacific Region. This competition was open to ASME students across the Asia Pacific.
'Autonomous Driving' – the article by Shrey - highlighted the role of sensors in autonomous driving and the importance of the 5G network for the system. This medal-winning piece now stands a chance to be featured in the annual e-magazine of the ASME Student Regional Board Asia Pacific Region.
… And people thought that engineers can't write! Well at Ahmedabad University everything is possible!
ASME is a non-profit professional organization that enables collaboration, knowledge sharing and skill development across all engineering disciplines while promoting the vital role of the engineer in society. Shrey is a committee member of the ASME Ahmedabad University Student Section. Such student sections of ASME help complement the curriculum of the educational institution while enriching the engineering student experience.