20 May 2022
Ahmedabad University (Centre for Heritage Management) and Directorate of Archaeology and Museums Sign MoU for Conservation and Archaeology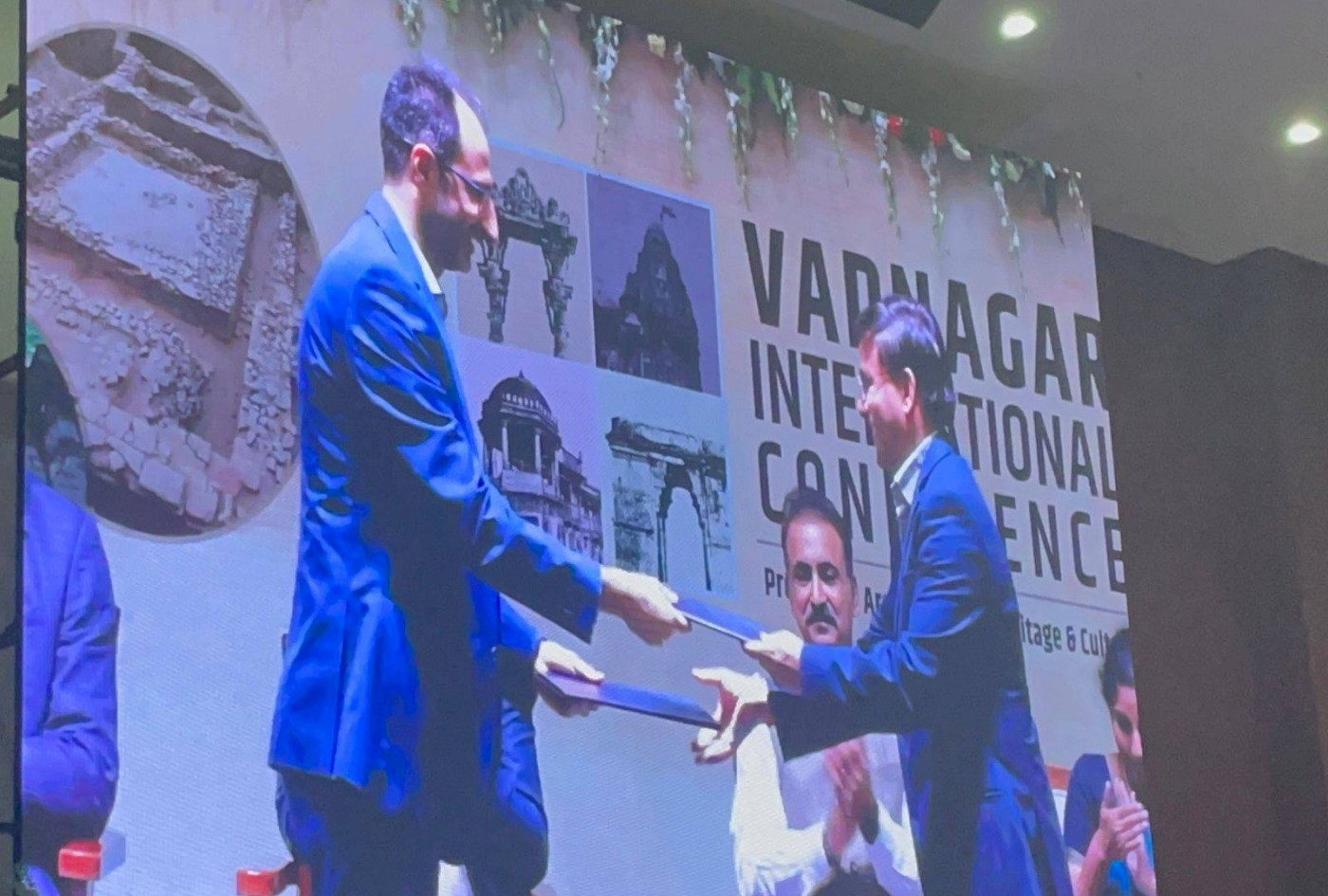 A Memorandum of Understanding (MoU) has been signed between Ahmedabad University (Centre for Heritage Management) and the Directorate of Archaeology and Museums of the Government of Gujarat. Valid for three years since the date of execution, the MoU seeks to leverage the strengths of the two institutions in archaeology, conservation and allied fields. It particularly focuses on the mandates of living heritage, tourism, regeneration and museum management, among others.
As a knowledge partner, Ahmedabad University will use its interdisciplinary expertise through professors and subject matter experts from the Centre for Heritage Management, the Amrut Mody School of Management and other schools of Ahmedabad University, as well as through heritage and business consultants, to provide end-to-end consultancy projects, research, and educational initiatives mutually agreed upon.
The Centre for Heritage Management is committed to providing consultancy for the Directorate and its associated organisations, in the areas of archaeological sites and museums, community engagement, tourism development, regeneration models, strategic and marketing plans and capacity building.