16 May 2022
Professor Ioannis Poulios to Present at the Vadnagar International Conference on Archaeology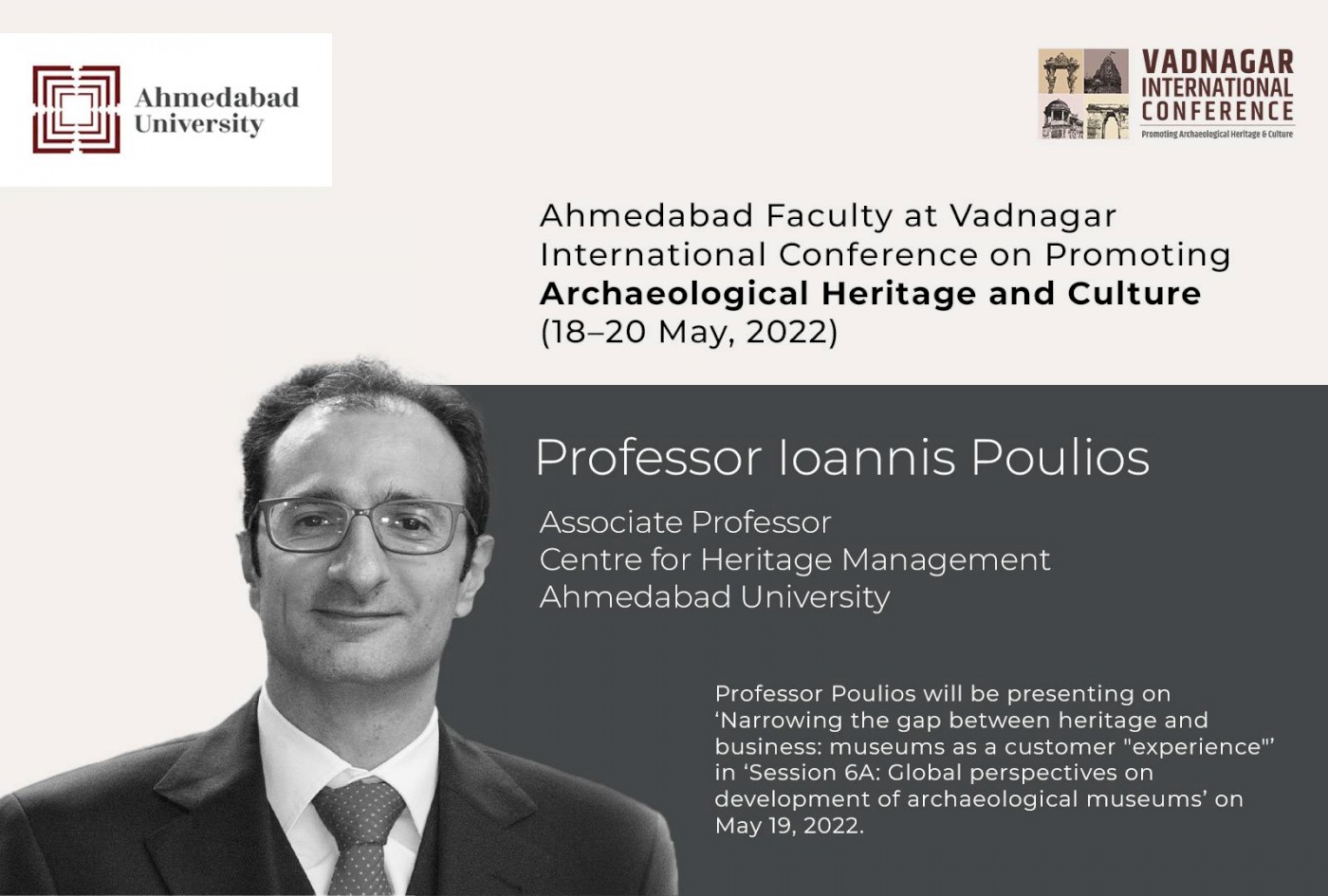 The Centre for Heritage Management of Ahmedabad University is participating in the Vadnagar International Conference on 'Promoting archaeological heritage and culture' at Gandhinagar from Wednesday, May 18 to Friday, May 20, 2022.
Professor Ioannis Poulios is a speaker at the session on Global perspectives on development of archaeological museums (Thursday, May 19). He shall be presenting on the title "Narrowing the gap between heritage and business: museums as a customer 'experience'''.
Our current students and graduates will be presenting posters in the conference across multiple themes such as 'Traditional water management practices at Vadnagar and Gujarat', 'Gujarat and the World (maritime and cultural exchange)' and 'Global perspectives on the development of archaeological museums'.