21 July 2022
How Tourism Collaboration is Helping Rural Women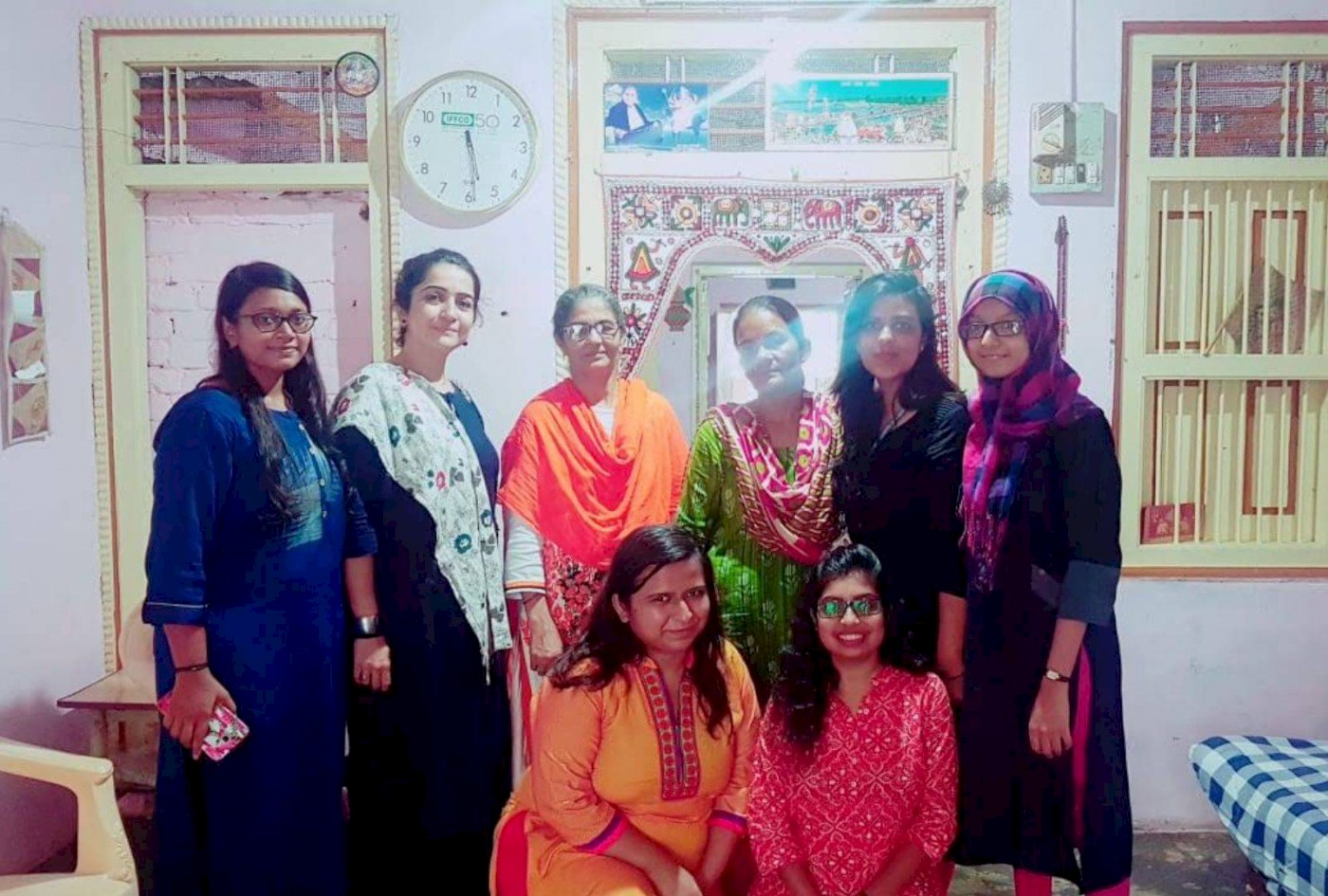 In 2017 when Gauriben, a female farmer in Gujarat's Bakutra village in Patan, first heard the idea of a homestay, she was extremely wary. Five years later, the village is much more sanitised, and Gauriben and others like her have learnt basic English to cater to guests. The reason? In the first year of putting up her homestay on the online platform for shared accommodation, Airbnb, her annual family income saw an exponential increase, from INR 30,000 to INR 2,30,000. Now, as a confident homestay host, Gauriben urges others to opt for this income stream.
In a recent paper published in the Journal of Sustainable Tourism, Bijal Mehta, Associate Professor at the Amrut Mody School of Management, with Professor Abbie-Gayle Johnson of the School of Hotel and Tourism Management, The Hongkong Polytechnic University, outlines how the inclusion of women as entrepreneurs in the sharing economy has benefited through collaboration. "Our paper looks at the commons-based approach, traditional as well as digital, to the sharing economy. This approach has shifted the understanding of a platform solely geared towards market-based dynamics, such as individual goals of productivity and competition, to one of collaboration and cooperation for social development. We specifically looked at datasets from the Self-Employed Women's Association (SEWA) in Gujarat to understand the effects of such tourism collaboration and how the challenges are met," says Professor Mehta.
From being unsure about the concept to taking entrepreneurial initiatives, several rural women who rely primarily on seasonal farming and other part time earning opportunities such as knitting and stitching for sustenance have benefited through SEWA's Hum Sab Ek initiative. When SEWA had initially proposed that their rural members supplement their incomes by converting their homes into homestays on Airbnb, the idea met with a lukewarm response. Only 25 out of 90 families expressed interest, with only nine homes going up on AirBNB initially. That was in 2017. Despite the downturn during Covid, SEWA has, to date, successfully hosted over 5000 guests in 44 homestays in Gujarat and 10 in Ladakh.
"One thing that came across very strongly in our study was the enterprising nature of rural women," says Professor Mehta. "Supported by SEWA, they made efforts to benchmark their homes against hospitality-industry standards and make amends to their stays before listing them. When guests started trickling in, they did not hesitate to learn English, used cue cards to communicate with them, and even created checklists for housekeeping. While one could say that hospitality is de facto in rural Indian families, especially to women, their enterprise and their collaborative efforts are fostering women empowerment."
SEWA's Tejasbhai, closely involved with the Hum Sab Ek Airbnb collaboration, recounts a homestay showing zero bookings while business was thriving in neighbouring villages. "We realised this was because hers was a four-bed homestay while usually rural tourists come in larger numbers. When we told her that her homestay was short on space, she immediately networked with women around her about starting their homestay, telling them about its benefits. Soon we had new homestays, and there was additional income for all of them," he says.
The paper also traces other outcomes of the collaboration, chiefly its impact on family support and ripple effects on the rural economy and living conditions. One host describes how a group of Australians who had visited them built a chimney for the kitchen, and another speaks of how visiting government officials constructed one pathway when they found out that there was none leading to her home. Yet another says that family members are keen to manage the new business rather than migrate to cities. "The family dynamics have changed; husbands have taken up the jobs of tour guides, and children are happy to engage with guests in English. If we talk of the entire ecosystem, folk dancers and singers in the village now perform for guests," says Professor Mehta.
In 2018, as part of Ahmedabad University's Route Camp, Professor Mehta mentored students of the Amrut Mody School of Management to engage with the Hum Sab Ek initiative. They were involved in preparing process manuals, feedback forms, social media handles, and detailed listings for the women. "Interestingly, the context of collaboration is not guided by rules but instead by multiple ideologies within society. These ideas can help women handle and ignore situations where their gender and marital status may influence their entrepreneurial practices. The paper supports that as we advance, all stakeholders should view the homestay initiative as a serious business opportunity and not just a supplementary activity," says Professor Mehta.