16 May 2021
Ahmedabad University alumnus awarded IIM Lucknow Chairman's Gold Medal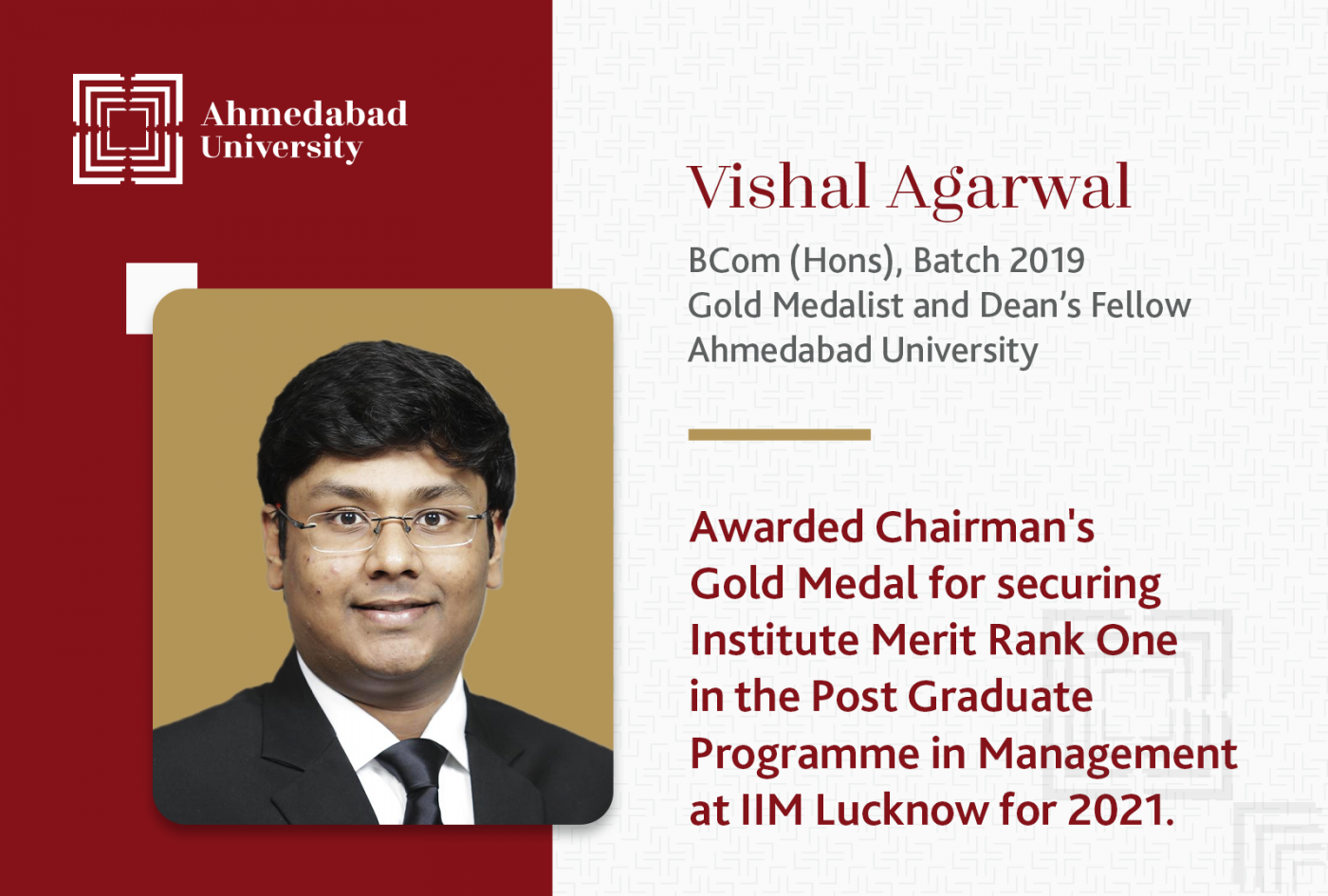 Vishal Agarwal, an alumnus of Ahmedabad University, has been awarded the Chairman's Gold Medal for securing Institute Merit Rank One in the Postgraduate Programme in Management at the Indian Institute of Management (IIM) Lucknow for 2021.
Vishal joined IIM Lucknow as a fresher after having earned a Bachelor of Commerce degree from Amrut Mody School of Management in Ahmedabad University in 2019. He was a gold medallist and a Dean's Fellow at Ahmedabad University and gained immensely from various opportunities that came by at the School and the University.
While at IIM Lucknow, Vishal was a core member of the Literary and Public Speaking club and participated in and won multiple national business competitions.
He interned with Boston Consulting Group (BCG) in the summers and will soon join the firm as a Senior Associate.