Career Development
The Career Development Centre builds strong and active connections between the university and industry by working to understand industry needs and organising interactions to build on this information. The centre also organises seminars, specialists' visits, talks by leading figures from industry, and expert juries for various student activities to strengthen these links.
The Centre also provides services, resources and experiences to faculty and students, that are tailored to help them achieve their respective research, learning and career goals.
In particular the centre co-ordinates opportunities for employers to engage and recruit students across Ahmedabad University.
Career Development Process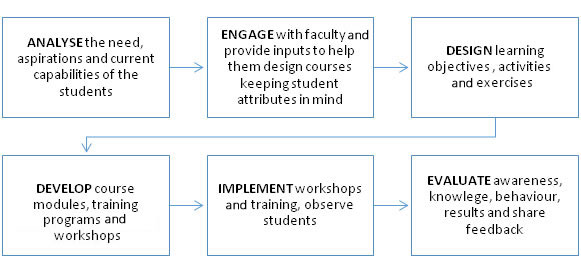 Career Development Process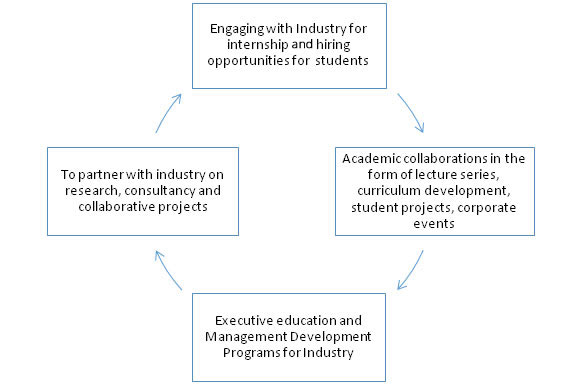 Videos
Equipping Students for the World and Employment
Taking off with Ernst & Young: Leena Bhagchandani
Appreciating the practical application of concepts
List of Participating Organisations
Accumax Lab Devices

Act Infraport

Adani Wilmar

Aditya Birla Fashion and Retail

Ahmedabad University

Airtel

Amul

Anarock

Arvind

Asian Paints

AwazzDe

Axis Bank

BA Continuum India

Bandhan Bank

Befree

Bennett Coleman and Company

Berger Paints

Bharat Financial Inclusion

BNI Ahmedabad

BYJU's

Capital First

Cadila Pharmaceuticals

Ceasefire

Cimpress

CRY

Crest Data Systems

CU Rise Analytics

Cygnet Infotech

Dabur India

Decathlon

Dineout

Eco Rights

Ecosmob Technologies

Edenred

eInfochips

Ekart

Electrotherm

Elixir Foundation

Ernst & Young

Evosys

EXL Service

Extramarks Education

Federal bank

Gala Infrastructure

Galaxy Surfactants

Gateway Group

GITCO

Godrej & Boyce

GTPL

GTPL Hathway

Harsha Engineers

Havells

HDFC Bank

HDFC Life Insurance

HDFC Ltd.

Hero Fin Corp

Hindustan Coca-Cola Beverages

Home First Finance Company

ICICI Prudential

IndusInd Bank

InFoCusp

Infoedge (Naukri.com)

ITC

iView Labs

Jagdish Hirani & Associates

JK Tyre

Kent RO

Khimji Ramdas

Kotak Life Insurance

Kotak Mahindra Bank

La Renon Helathcare

LIDO Learning

Magicbricks

Mancer Consulting

Maruti Techlabs

Merkle Sokrati

METRO Cash & Carry

MRF

Nestle

Nielsen

OfBuisness

OYO Rooms

Pee Gee Fabrics

Perfetti Van Melle

PhonePe

Piramal Capital & Housing Finance

Prakash Chemicals

QX

Radio Mirchi

RBSA Advisors

Reelo

Reliance Money

Reliance Retail

S&P Global

Schoogle

SCIKEY

Secure Meters

Shriram Value Services

Silvertouch Technologies

State Bank of India

Sterlite

Sundyota Numandis Pharmaceuticals

Svatantra Micro Housing Finance

Symphony

TATA AIG

Tatvic Analytics

TCS

Torrent Gas

Torrent Pharmaceuticals

Torrent Power

Trident Creation

Troikaa Pharmaceuticals

Uplers

UTI Asset Management

Veeda Clinical Research

Vodafone

White Light Elements

Yes Bank

Yes Foundation

Yuva Unstoppable