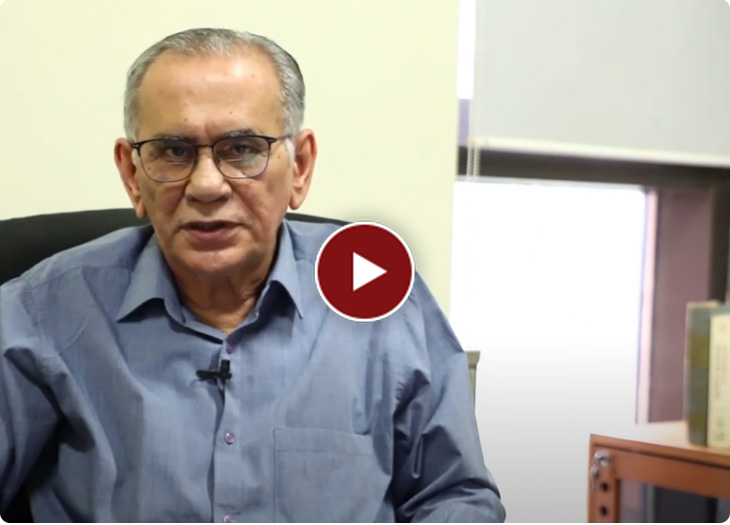 Ahmedabad University is envisioned to become a global leader that provides liberal arts education within a research university. Interdisciplinary curriculum, experiential learning environment, and research define an Ahmedabad education. We are reimagining the classroom beyond the physical walls and focusing on the whole development of each student in an engaging and nurturing environment.
We recognise that social challenges and job opportunities are occurring at the intersection of various axes of influence, defined by disciplines (data, materials, biology, and behaviour), nature (air, water, forests, and land), sectors of impact (health, transport, energy, and education) and society (individual and community). Accordingly, Ahmedabad University strives to guide students on how to learn through interdisciplinary academics and real-life experiences that traverse these intersections. Research programmes at the University also embody this integrative philosophy.
Being located in the centre of a vibrant and entrepreneurial city, our education is contextually rich and globally connected. Our world-class education attracts 3500 students from twenty two states of India and seven countries.
Programmes
Our research-oriented and rigorous doctoral programmes provide all-round training to our scholars. Moreover, our active global collaborations with leading institutes brings them the enriching experience of working with, studying, and learning from peers across the world.
Scholarships
Ahmedabad University awards full tuition fee waiver and financial support to full-time doctoral students. The financial support could be either University Assistantship, or University Fellowship, or from sponsored projects. We offer University Assistantship at INR 40,000 per month plus tuition fee waiver and University Fellowship at INR 50,000 per month plus tuition fee waiver.